On January 10th, Phillips New York auction house (450 Park Avenue) opened AMERICAN AFRICAN AMERICAN, a selling exhibition spotlighting 64 works by Black American artists dating from the 1950s to the present. The exhibition features works by five dynamic contemporary artists whose work Kavi Gupta is proud to currently represent: Richard Hunt, Mickalene Thomas, Gerald Williams, McArthur Binion, and Basil Kincaid, as well as a piece by former KGG family member Theaster Gates.
Also included in the exhibition are works by groundbreaking and history making Black artists such as Jean-Michel Basquiat, Romare Bearden, Alma Thomas, Ed Clark, Sam Middleton, Glenn Ligon, Sam Gilliam, Kehinde Wiley, Shinique Smith, Jack Whitten, Mark Bradford, Kara Walker, Noah Purifoy, Tomashi Jackson, Betye Saar, and Rashid Johnson.
About the exhibition, curator Arnold Lehman, Director Emeritus of the Brooklyn Museum and Senior Advisor at Phillips, says:

"AMERICAN AFRICAN AMERICAN offers an inclusive and dynamic reshuffling of the American art world order. Bringing together works by over 60 important artists from the 1950s to today, this major exhibition looks towards the increasingly powerful signature of a growing number of American artists who happen to be black, as well as those who look deeply into their blackness or black culture to create exceptional works of art. Works by both established and emerging contemporary artists – ranging from Hale Woodruff to Romare Bearden to Jean-Michel Basquiat, and Kara Walker, act as critical markers on an artistic trail that leads back to what is now seen as the formative and sometime revolutionary years, allowing us to more fully appreciate the far-reaching legacy of the trailblazing artists who paved the way for generations of black artists to come, such as Harlem Renaissance artist Charles Alston and AFRICOBRA co-founder Gerald Williams."
AMERICAN AFRICAN AMERICAN is on view through February 8th, 2019.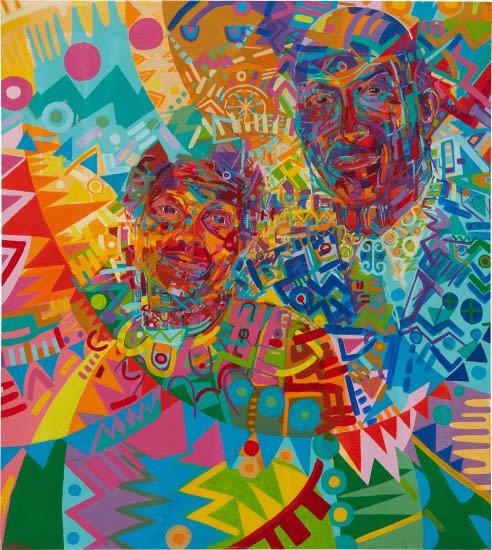 Acrylic on canvas
34 x 31 x 1 in
86.4 x 78.7 x 2.5 cm
5792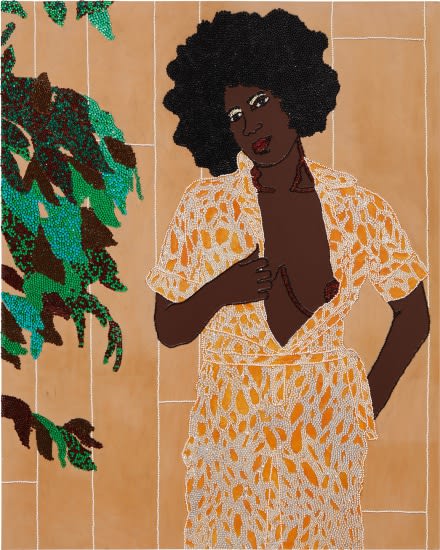 MICKALENE THOMAS, Diamond in the Rough, signed "Mickalene Thomas 2005" on the reverse,
rhinestones, acrylic and enamel on wood panel, 60 x 48 in. (152.4 x 121.9 cm.), Executed in 2005.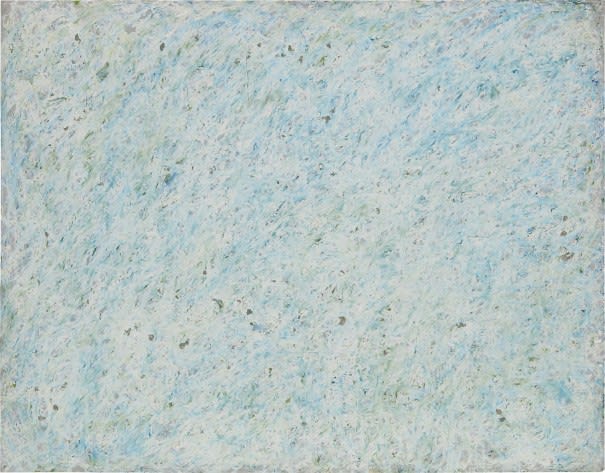 MCARTHUR BINION, Untitled (Circuit Landscape Series), oil stick and Dixon wax crayon on aluminum,
25 x 32 in. (63.5 x 81.3 cm.), Executed circa 1972.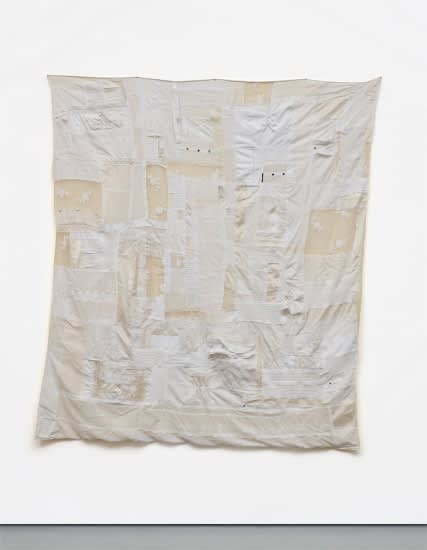 BASIL KINCAID, Healing Hand,
a selection of the artist's mother's white shirts backed with the artist's parents' old bed sheet,
76 x 67 in. (193 x 170.2 cm.), Executed in 2018.