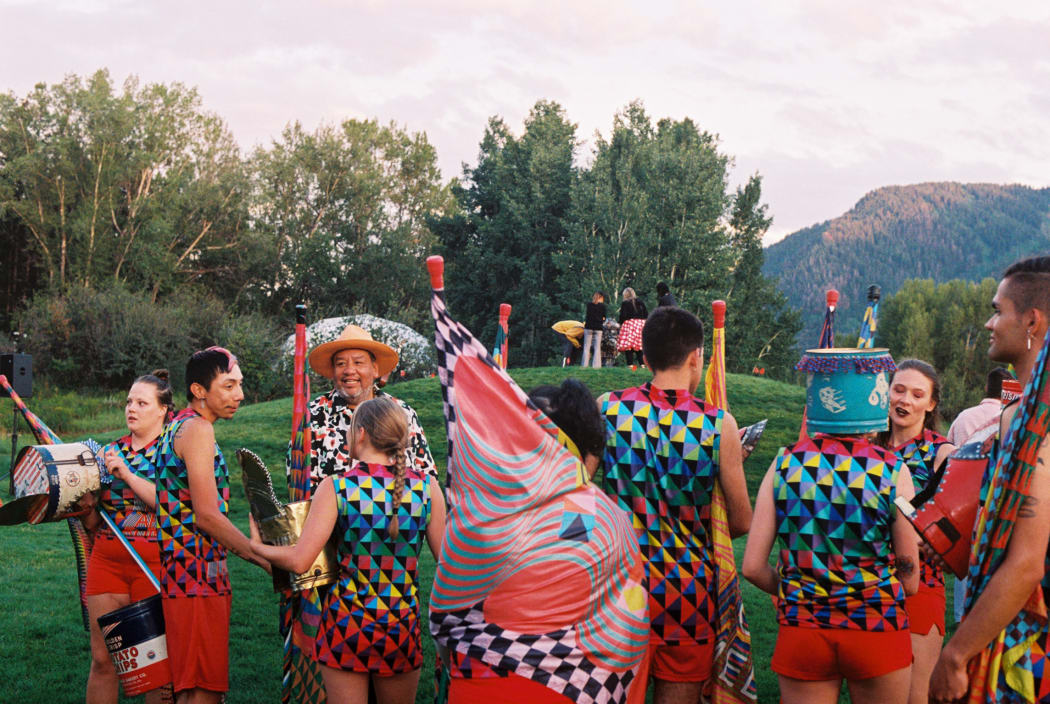 This past Wednesday, at 7,908 feet above sea level, Jeffrey Gibson spoke with the spirits.
In THE SPIRITS ARE LAUGHING, Gibson's recent performance as part of Aspen Art Week, the artist addressed the Earth and all of the animate and inanimate beings of our shared environment. Instead of the crowd before him, this work of fluid movement, rippling flags and hymn-like singing spoke to the spirits of the land. Gibson traded the human narrative for the geological. Well aware that he could not assume the languages of these spirits, Gibson put forth every one at his disposal. With all these manners of communication in simultaneous play, the artist made an offering of complete deference to the spirits of the Earth and Sky as if to say:
"This is all I have. How would you like to talk?"
And with that question, Gibson prompted the seated audience to look for new ways to listen.
Just as the late afternoon sun began its final descent behind the Rocky Mountains, flags whistled through the air. Set amongst Gibson's multi-colored triangular patterns, each flag was graced with a statement of gently grounded authority. 'THE TREES ARE WITNESSES' cascaded to the left while 'MY BODY IS YOUR BODY IS OUR BODY' moved in fluid tandem a few feet behind. Alongside these mobile proclamations and swirls of lavish color, various sonics built and receded. Kindly haunting melodies and fierce calls alternated with the sounds of the whipping flags. This reverberation granted the air a nearly physical presence.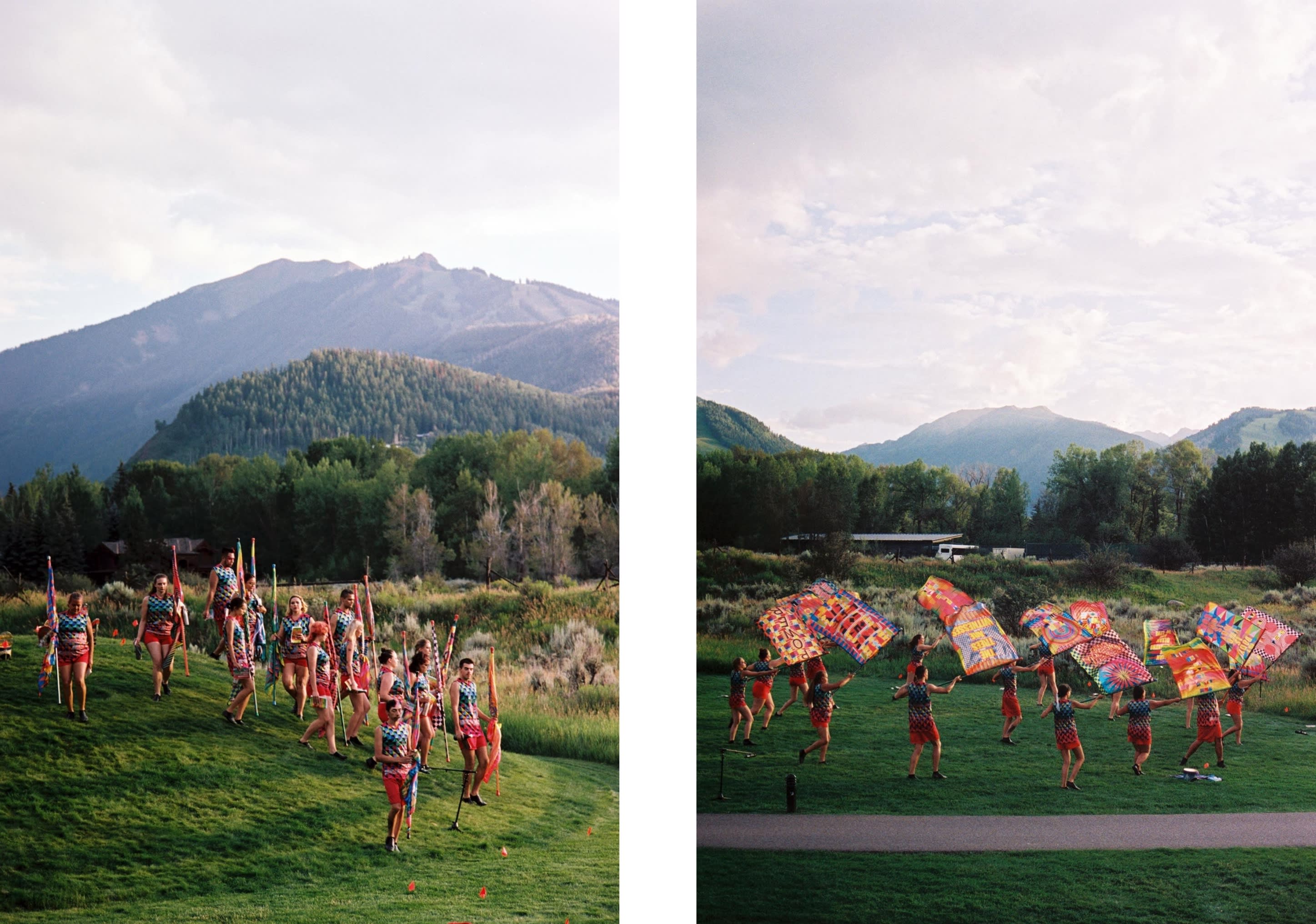 THE SPIRITS ARE LAUGHING can be looked upon as a bid for reconciliation. Gibson is doing away with Western concepts of land ownership to address the Earth as family––as kin. This act adds a layer to ongoing conversations surrounding land acknowledgement and climate change by positioning Indigenous kinship philosophies as a critical foundation. Although they vary from culture to culture, these ideologies unanimously view the relationship between humans and nature as familial. The spirits of the Earth, sky, animals, and air are kin. They are the all-consuming extensions of ourselves. In THE SPIRITS ARE LAUGHING, Gibson is reaching out to a relative, holding their hand, and asking them to tell us who they are.
This week's performance coincided with the shooting of a new film by Gibson. This work will be shown at his upcoming solo exhibition, also titled THE SPIRITS ARE LAUGHING, opening on November 4th, 2022 at the Aspen Art Museum.