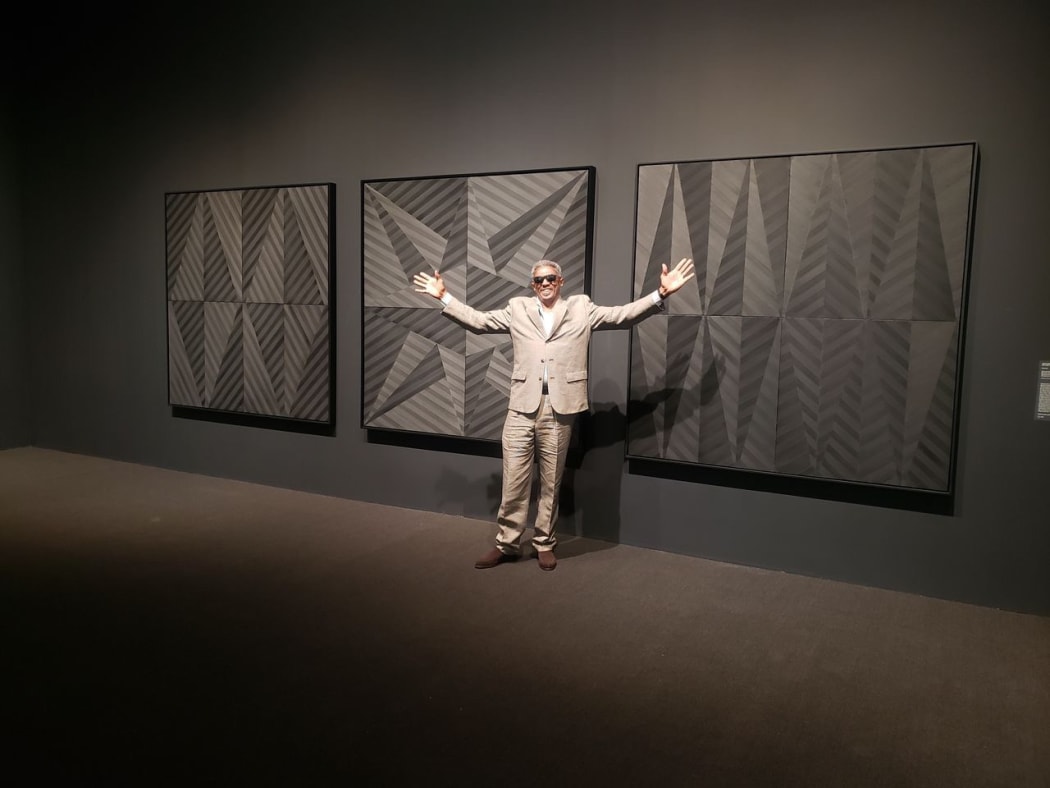 The Kavi Gupta team joined artist James Little in New York this week for the opening of the 2022 Whitney Biennial. Five of Little's large-scale abstract paintings are included in the biennial—two from his White series, and three from his Black series.
The curation of this year's biennial leans heavily towards abstraction. The theme, Quiet as It's Kept, reflects the somber and introspective nature of much of the work. Little's layered abstractions embody that spirit, reflecting the time consuming process of a diligent master painter. Little's decades of investigation into color relationships and human perception are evident in every line, every pattern, and every brush mark of this incredible paintings.
Early press is acknowledging the exceptional nature of Little's work, with ARTnews naming him as one of the 12 standouts amongst the 63 participating artists in this year's biennial.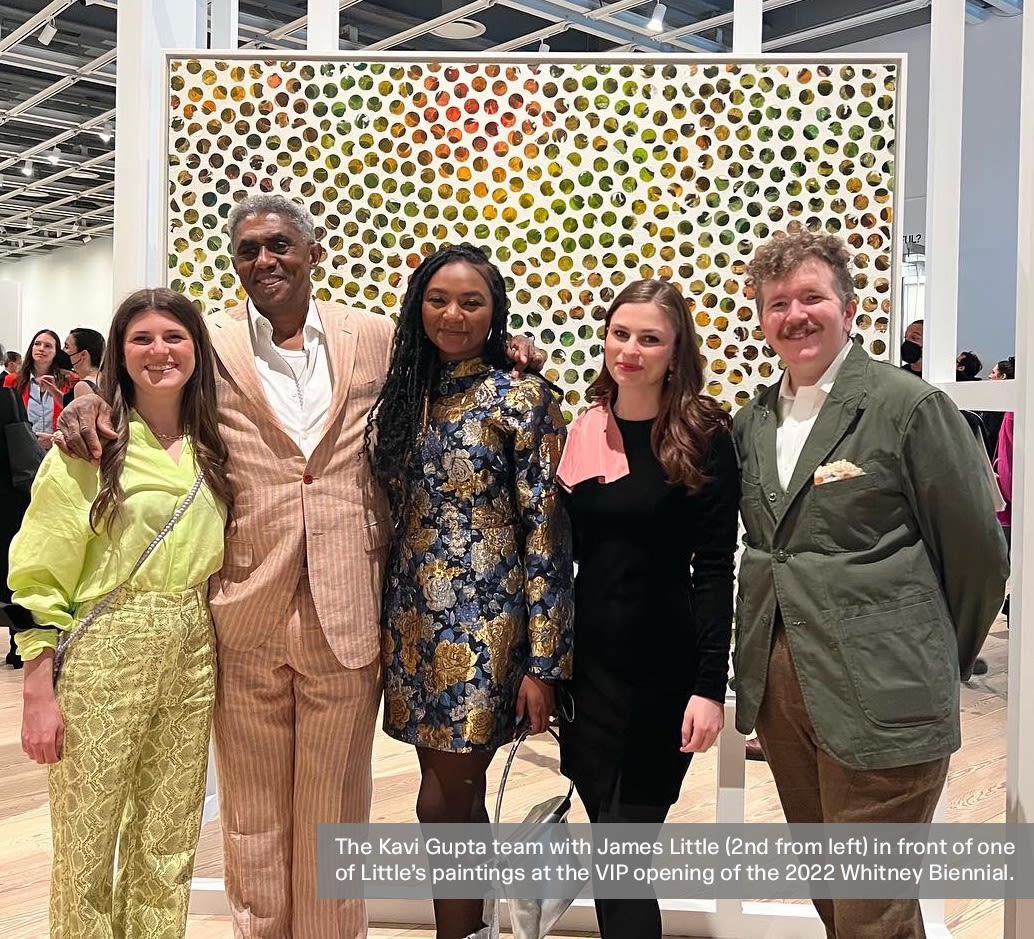 Following the VIP preview, in the gallery's typical style, the Kavi Gupta team celebrated Little's success with the artist, his wife, and closest friends with an intimate gathering over desert and fine wines.
Upcoming for Little will be a solo exhibition in November 2022 at Kavi Gupta in Chicago, of new works from the same series currently on view in the Whitney Biennial.
Congratulations James, on your well deserved success!