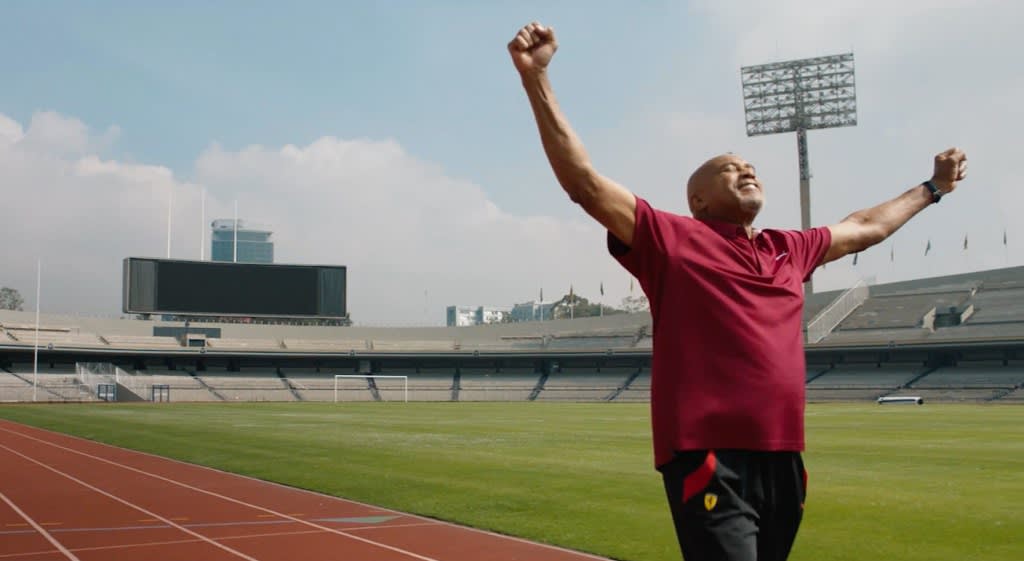 Streaming giant Starz has acquired the rights to Glenn Kaino's documentary With Drawn Arms, about Olympian Tommie Smith, whose silent protest at the 1968 Summer Olympics in Mexico City became an international triumph for Black civli rights, and an international scandal for the sporting community. After winning the 200 meter race and becoming first runner ever to break the 20-second barrier in the contest, Smith, along with Bronze Medal winner John Carlos, took the medal stand, bowed their heads solemnly and raised their fists high in the air in the Black Power salute.
The protest made Smith and Carlos heroes to many, and outlaws to many more. They suffered relentlessly throughout their careers because of the silent protest.
Artist Glenn Kaino has been working with Smith for nearly a decade, creating artworks celebrating Smith's protest, including a golden bridge made from casts of Smith's arm and clenched fist. The work has been featured in multiple museum exhibitions, including at the High Museum in Atlanta. The documentary With Drawn Arms tells the whole story of Smith's protest, and the ensuing struggles he has faced as an athlete and an activist. It gives Smith the chance to tell his whole story in his own words, and brings into sharp focus the changing realities that Smith has helped manifest.
With Drawn Arms also features candid interviews with activist Jesse Williams, gold medalist Megan Rapinoe, and late Congressman John Lewis, among others. Earlier this year, the film was chosen as an official selection of the Tribeca Film Festival. The film also opened the Hamptons Film Festival in October.
Starz will premier With Drawn Arms on Monday, November 2 at 9 p.m. ET/PT. The movie will also be available on the Starz app.