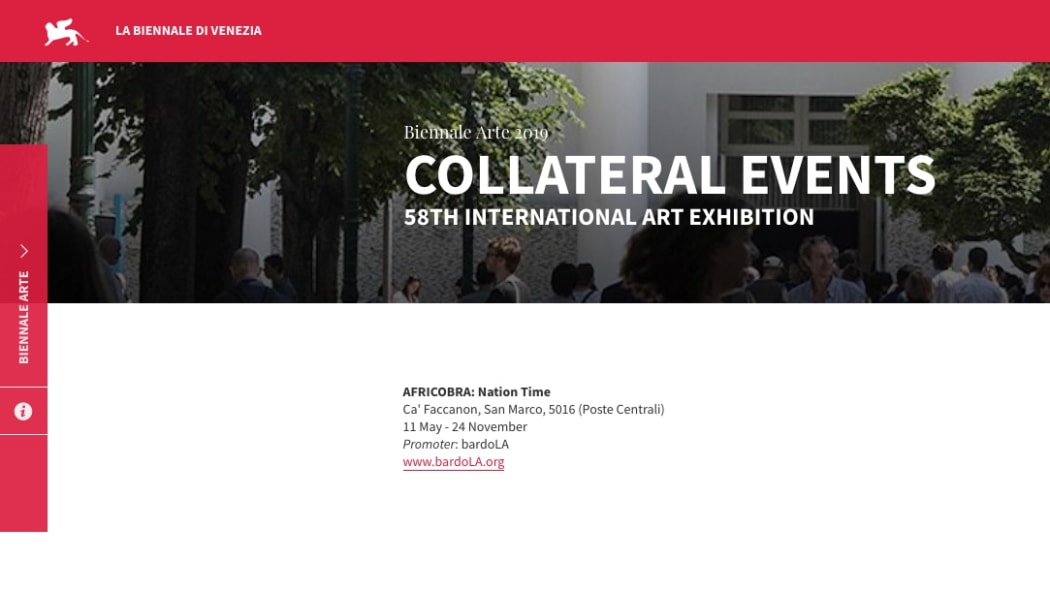 Today, the Biennale Arte 2019 announced its list of official collateral events for the 2019 Venice Biennale-a list which included AFRICOBRA: Nation Time, the first major exhibition of AFRICOBRA in Europe.
AFRICOBRA: Nation Time will include works by seven AFRICOBRA members: Gerald Williams, Jae Jarrell, Wadsworth Jarrell, Jeff Donaldson, Barbara Jones-Hogu, Napoleon Jones-Henderson, and Nelson Stevens. It will showcase more than 40 historic works by this vital Black Arts collective.
According to the official press release:
"This groundbreaking, museum quality exhibition will be mounted within the historic, picturesque Venetian Gothic palazzo of Ca' Faccanon, offering more than 9,000 square feet of exhibition space on two floors, adorned with its original Venetian plaster and Murano chandleries. Its perfectly central location is only meters away from the Rialto Bridge and St. Mark's square."
The full press release is available here: AFRICOBRA Nation Time Press Release