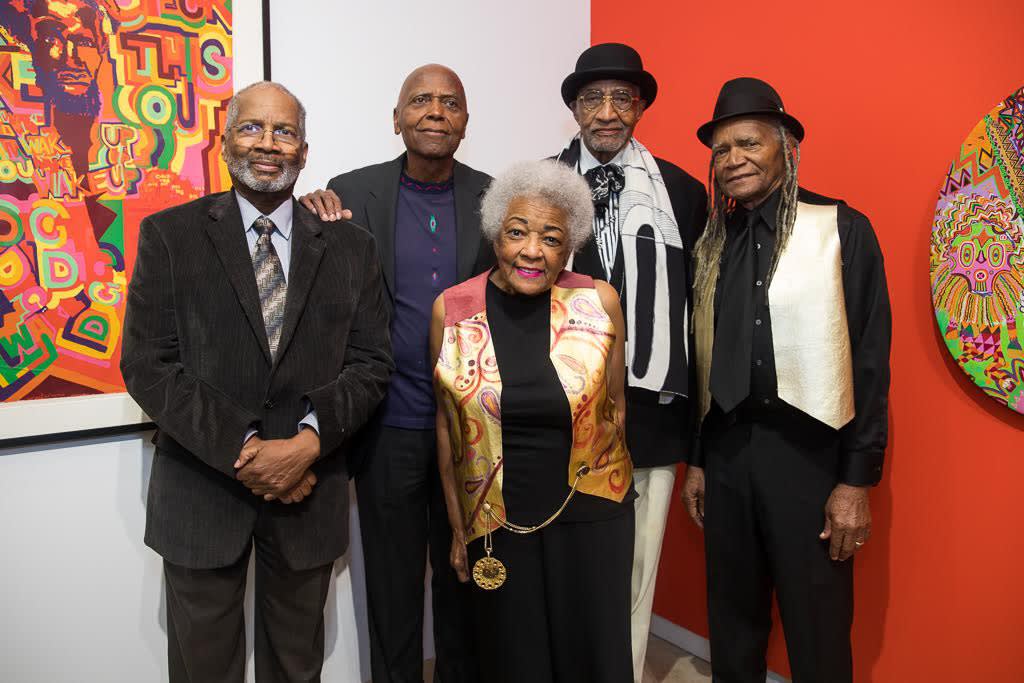 AFRICOBRA 50 opened last week at our 219 N. Elizabeth Street location in Chicago's West Loop. The retrospective exhibition features the work of the original founders and members of the African Commune of Bad Relevant Artists, a Chicago-based Black Arts collective established in 1968, as well as that of a small group of their contemporary peers.
The Friday opening was an opportunity not only to celebrate the artists who contributed to AFRICOBRA and the Black Arts movement, but also bring them together once more. Present were many of the founding members of AFRICOBRA, including Gerald Williams, Wadsworth Jarrell and Jae Jarrell, as well as artists who inspired and were inspired by the group. They were also joined by members of their families and multiple generations of fans and followers.
From left to right: Artists Sherman Beck, Gerald Williams, Jae Jarrell, Robert Paige and Wadsworth Jarrell
Gerald Williams signs posters for AFRICOBRA 50
Robert Paige talks with attendees at the opening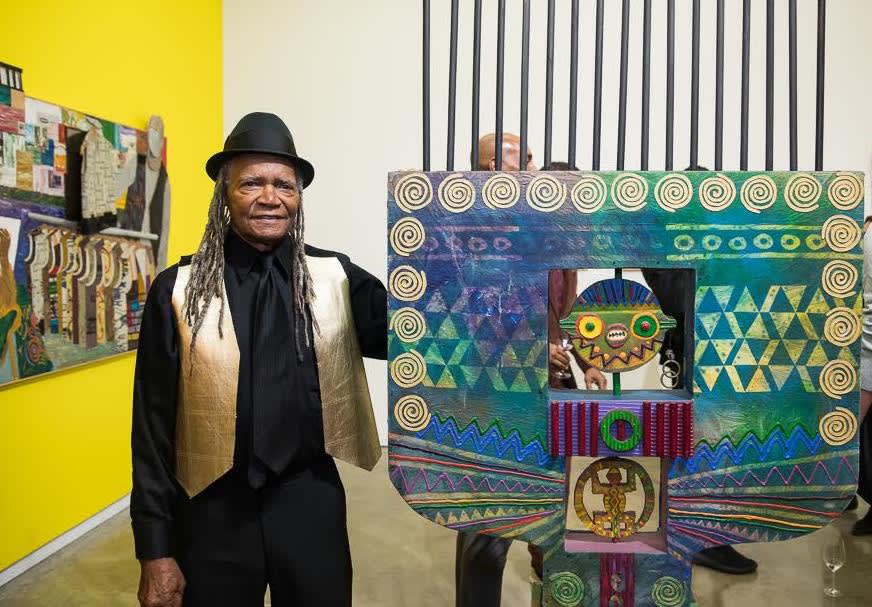 Wadsworth Jarrell stands with his work, "Extolling a Djwoke Headdress" (1993)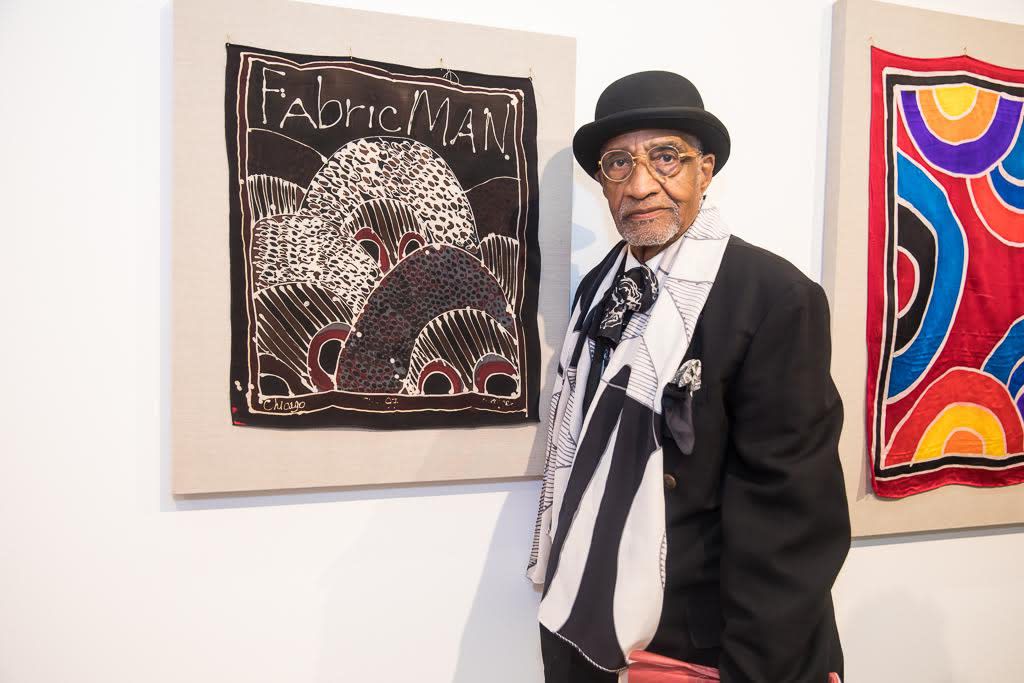 Robert Paige poses with his piece "Fabric Man Cabrini Green" (1997)
The Kavi Gupta Team with Gerald Williams (center) in front of Wadsworth Jarrell's "Prophecy" (1974)
Robert Paige views Wadsworth Jarrell's "Black Family" (1968)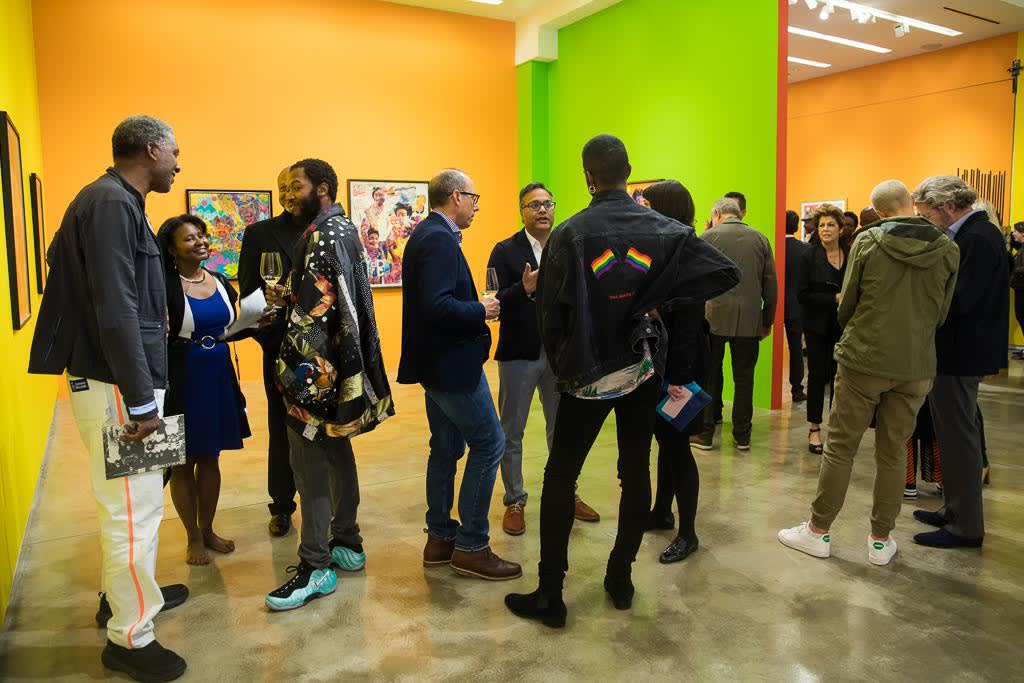 Crowds at the AFRICOBRA 50 opening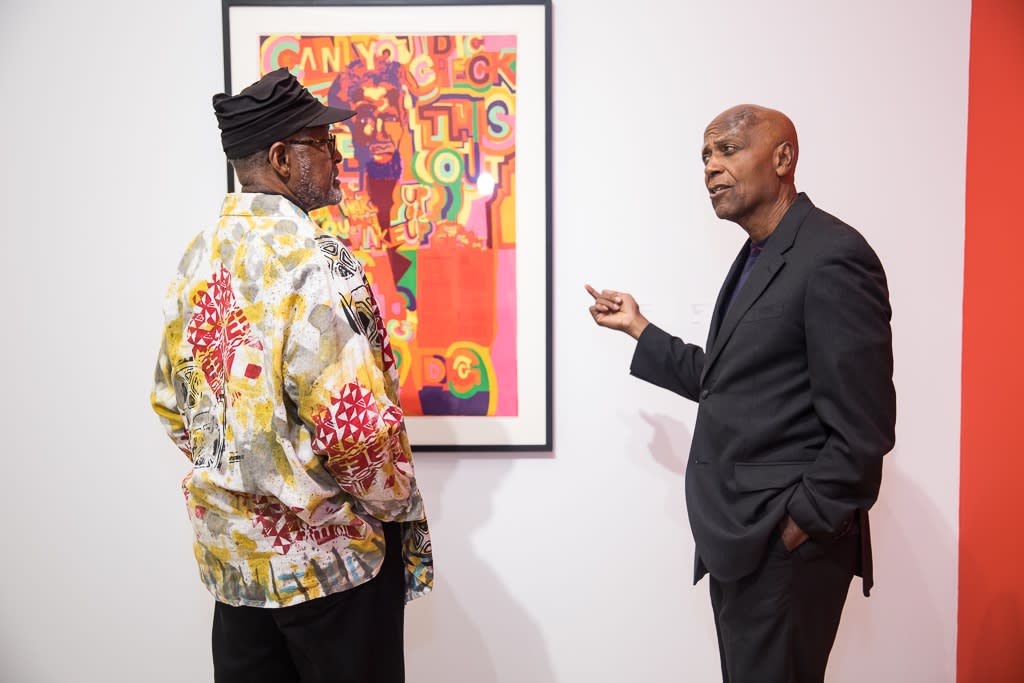 Gerald Williams discusses his work, "Wake Up" (1971)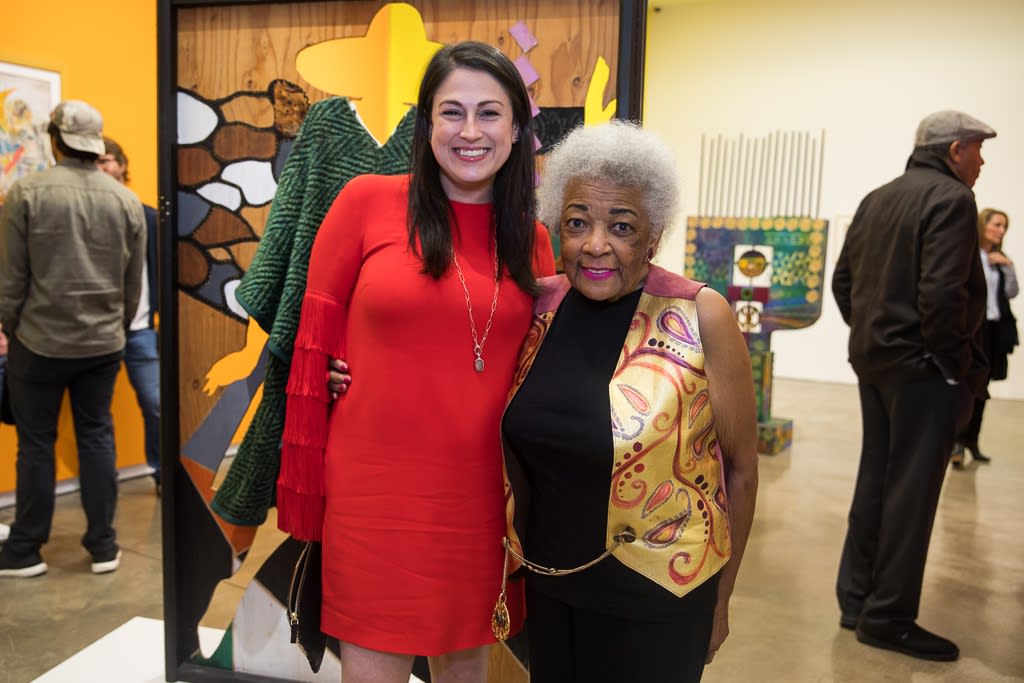 Jessica Moss (left) and Jae Jarrell (right) in front of Jae's piece "Frock You" (1994)
AFRICOBRA 50 is one of many exhibits opening across the United States this fall celebrating the enduring memory and spirit of this group, including Soul of a Nation at the Brooklyn Museum, Everything is Connected at the MET Breuer, and the forthcoming AFRICOBRA: Messages to the People at MOCA North Miami. Through shows like these, AFRICOBRA continues to inspire artists and activists around the world today.
Written by Emelia Lehmann