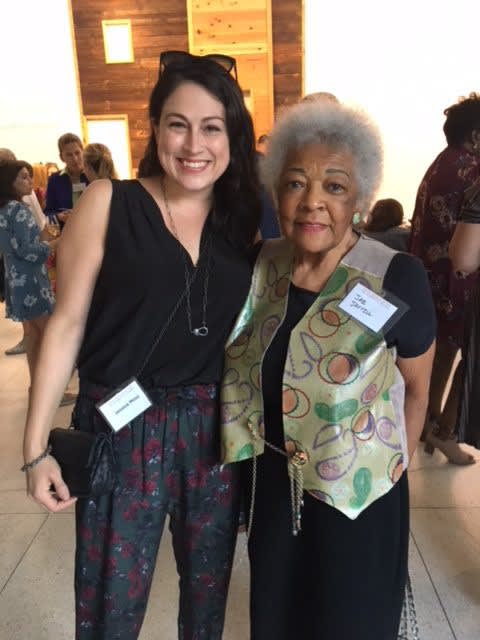 Jessica Moss (left) and Jae Jarrell (right) at The Time Is Now! opening at the Smart Museum of Art
Last week, "The Time Is Now! Art Worlds of Chicago's South Side, 1960-1980" opened at the Smart Museum of Art. Celebrating the pioneering artists living and working in
Chicago's South Side during the Black Arts Movement, the exhibition examines how art was shaped by, and in turn shaped, the political, economic and social climate of the time. Featuring work from notable Chicago artists, including Richard Hunt, Gerald Williams, Jae Jarrell and Wadsworth Jarrell, as well as ephemera from artist groups like AFRICOBRA, the show honors the lives and collaborations of these incredible individuals.
Concurrently, the DuSable Museum of African American History, located right down the street, opened an exhibition in partnership with the Smart. Their show, "South Side Stories: The Art and Influence of Dr. Margaret T. Burroughs, 1960-1980," dives into the history of this remarkable woman and her influence on that artists living in the area during her lifetime.
The South Side of Chicago has long been a haven for artists confronting issues of race, gender, and human rights in America. These two shows celebrate the long and remarkable history of those who have lived and worked and created in this area. The openings last week were a chance for these artists come together once more, and present their works to new audiences to inspire future generations to create and change the world.
Richard Hunt sculpture featured in The Time Is Now! at the Smart Museum of Art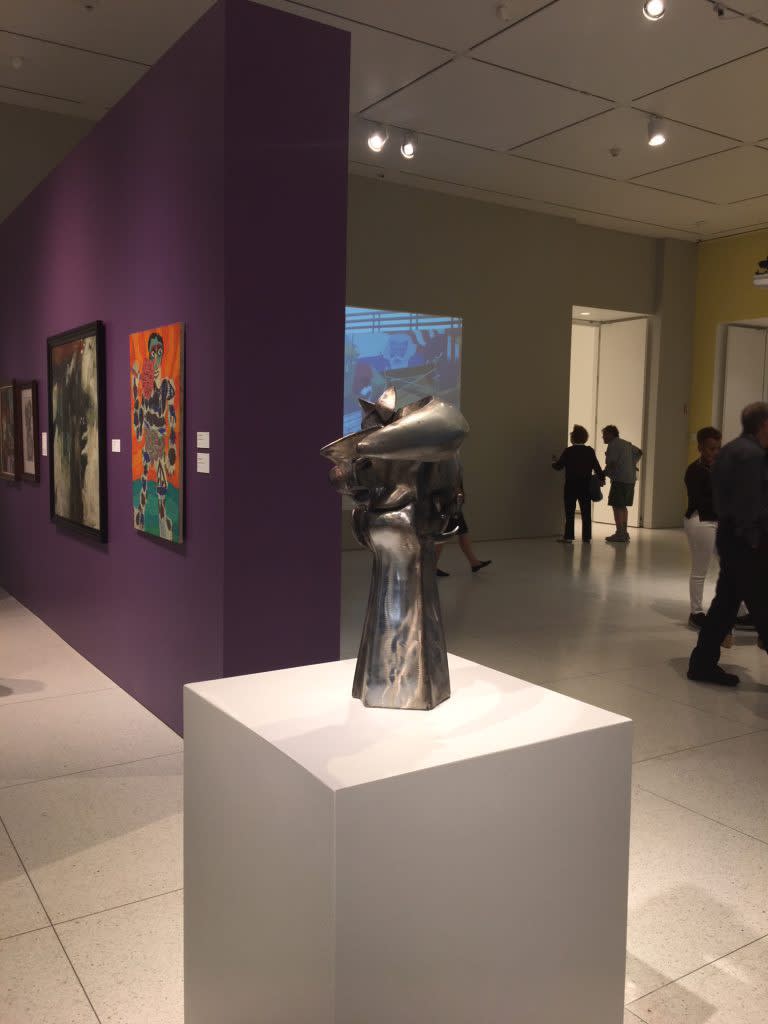 Richard Hunt sculpture featured in The Time Is Now! at the Smart Museum of Art
Gerald Williams (left) and Robert Paige (right) in front of Paige's work at The Time Is Now! opening at the Smart Museum of Art
Written by Emelia Lehmann