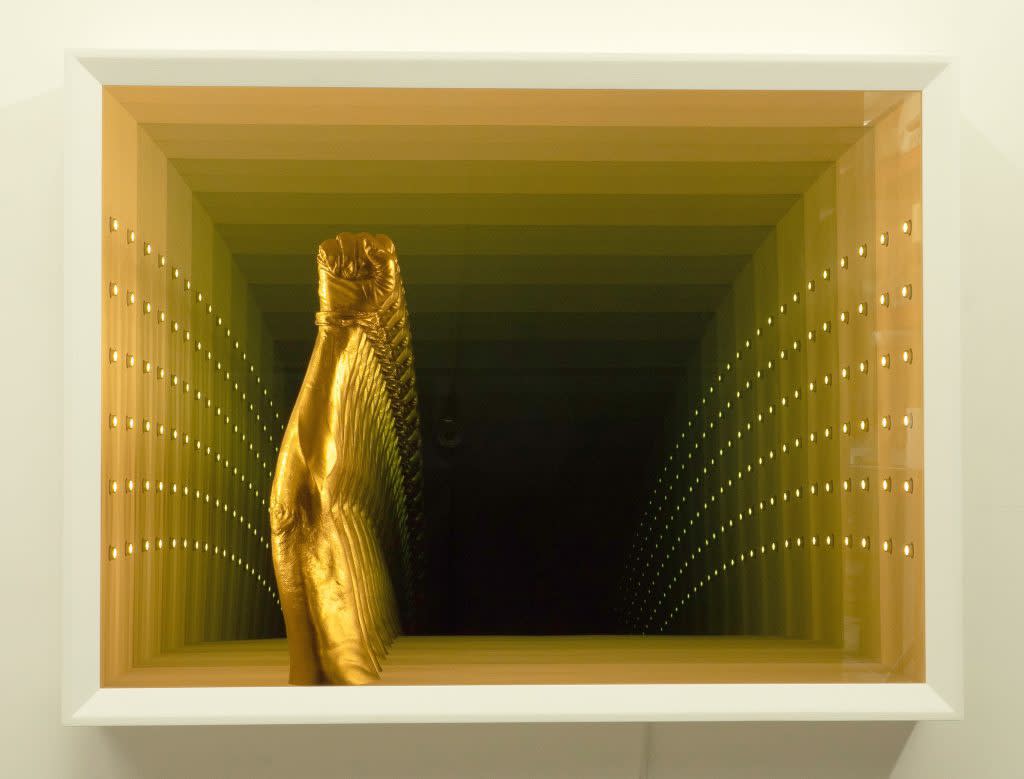 Fall is an exciting time for contemporary art! In a recent article, The New York Times highlighted some of this season's most anticipated shows, including four museum exhibitions featuring works by Jeffrey Gibson, Glenn Kaino, and Devan Shimoyama. Confronting current issues of identity, race, gender and community in America, each artist uses their work to explore these themes and encourage a nation-wide dialogue.
Interdisciplinary artist Jeffrey Gibson will be featured in two solo shows which consider what it means to be Native American and an artist today. At the Wellin Museum of Art in New York, "Jeffrey Gibson: This Is The Day" looks at current ideas of tradition, ritual and identity. The traveling survey "Jeffrey Gibson: Like A Hammer," at the Mississippi Museum of Art, explores the intersections between Gibson's personal artistic practice and his Native American heritage.
The High Museum of Art in Atlanta, Georgia, will open "With Drawn Arms: Glenn Kaino & Tommie Smith" on September 29th. This exhibition is the product of a multi-year collaboration between conceptual artist Glenn Kaino and African American athlete Tommie Smith, and illustrates responses to racial oppression in America over the last fifty years.
In October, Devan Shimoyama will have his first museum solo show at the Andy Warhol Museum in Pittsburgh. "Devan Shimoyama: Cry, Baby" explores Shimoyama's personal experiences with race and sexuality in contemporary society, and how art can be used to promote conversation and change.
Written by Emelia Lehmann