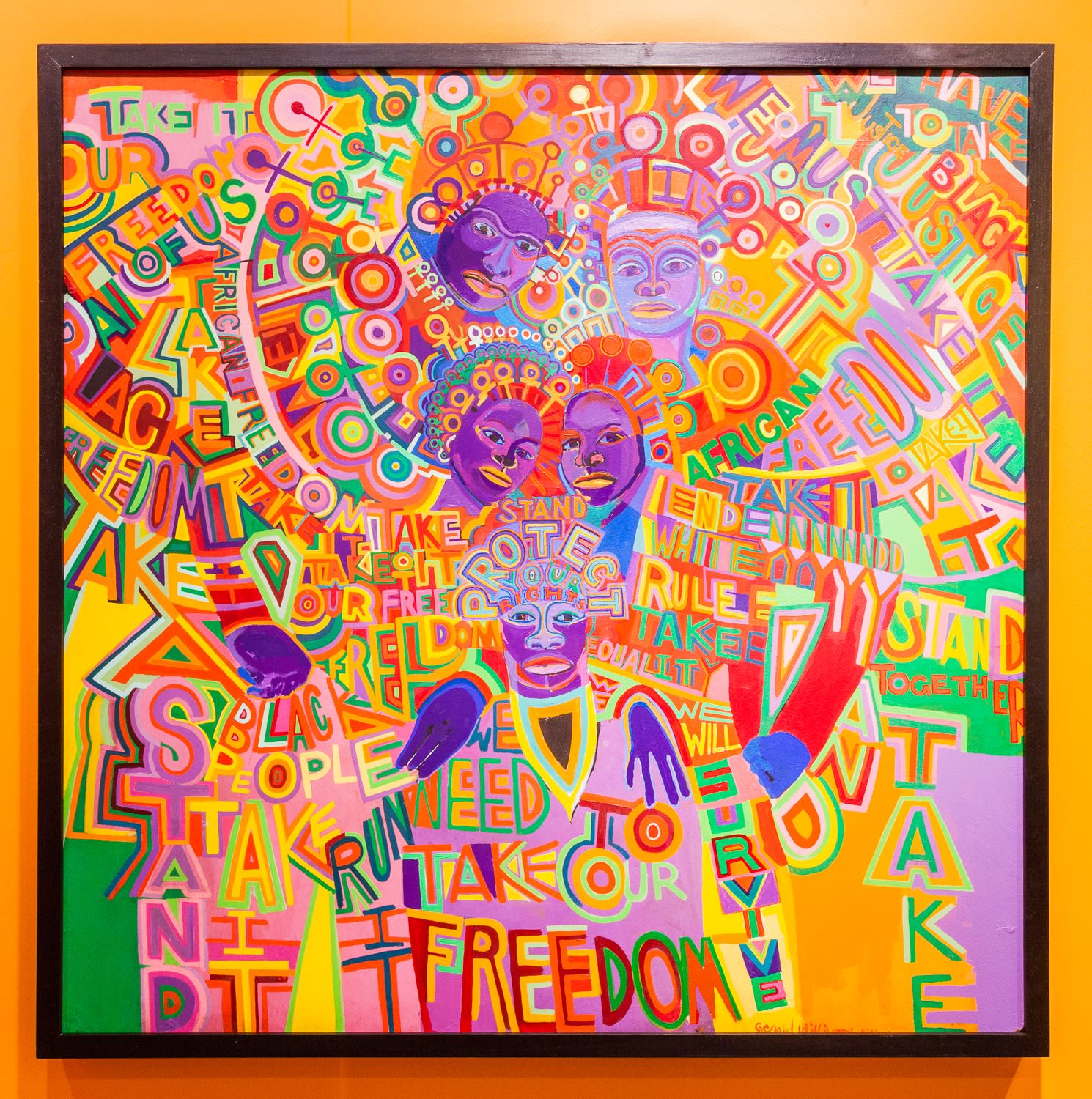 Gerald Williams, Take it!, 1971
This fall is all about AfriCOBRA!
AfriCOBRA 50, a retrospective, will open at Kavi Gupta Gallery at the end of September and celebrate the group's fifty years of global influence. Meanwhile works from members of the group will be featured in "South Side Stories: The Time is Now! Art Worlds of Chicago's South Side, 1960-1980," opening September 13th at the Smart Museum of Art in Chicago. This exhibition brings together not only members of AfriCOBRA, but other artists who have been inspired by these pioneers and sought to create their own voices through art. Finally, in November, the Museum of Contemporary Art North Miami will have their own retrospective, "AfriCOBRA: Messages to the People." Opening the same week as Art Basel Miami Beach, this show will bring these artists to Florida and the international art fair.
When AfriCOBRA first formed in 1968, it was a movement to promote positivity and unity among artists in the black community. Now, 50 years on, the artwork produced by this group has spread across the nation and the world. Through exhibitions and retrospectives like those taking place in Chicago and Miami this fall, AfriCOBRA continues to inspire artists both young and old to explore the power of art in creating and maintaining community.
Written by Emelia Lehmann