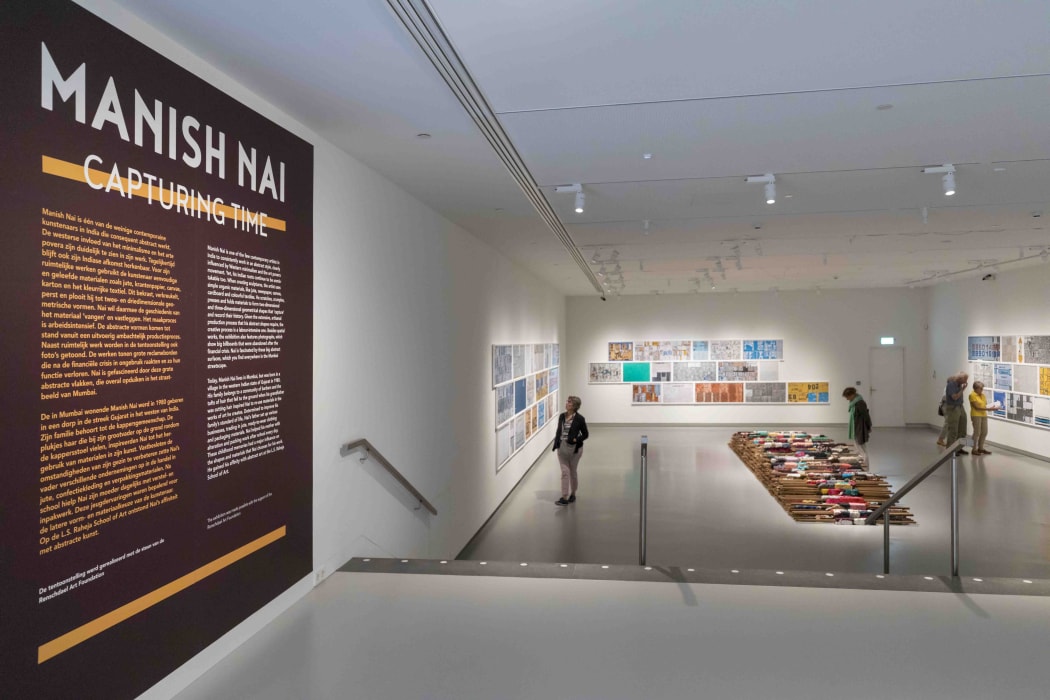 This summer, the Dutch will be formally introduced to the spectacular work of Manish Nai. The monographic exhibition Manish Nai: Capturing Time will open on July 28th at The Noordbrabants Museum in's-Hertogenbosch, Netherlands. It will be the Indian artist's first solo museum exhibition in the country, and will feature 12 of his recent large-scale works.
Nai lives and works in Mumbai. Throughout his career he has remained dedicated to abstraction. For materials he turns to the refuse of the city, transforming fabric, jute, newspaper, and other disposable items into beautiful abstract expressions of form, shape, color and line.
Nai's method involves meticulously folding, scrunching, and pressing his materials together to form solid shapes and surfaces. They retain the unmistakable visual presence of contemporary urbanity, while adopting an elevated, transformational, contemplative beauty. Manish Nai: Capturing Time will be on view at The Noordbrabants Museum through November 4th, 2018.
More installation views here