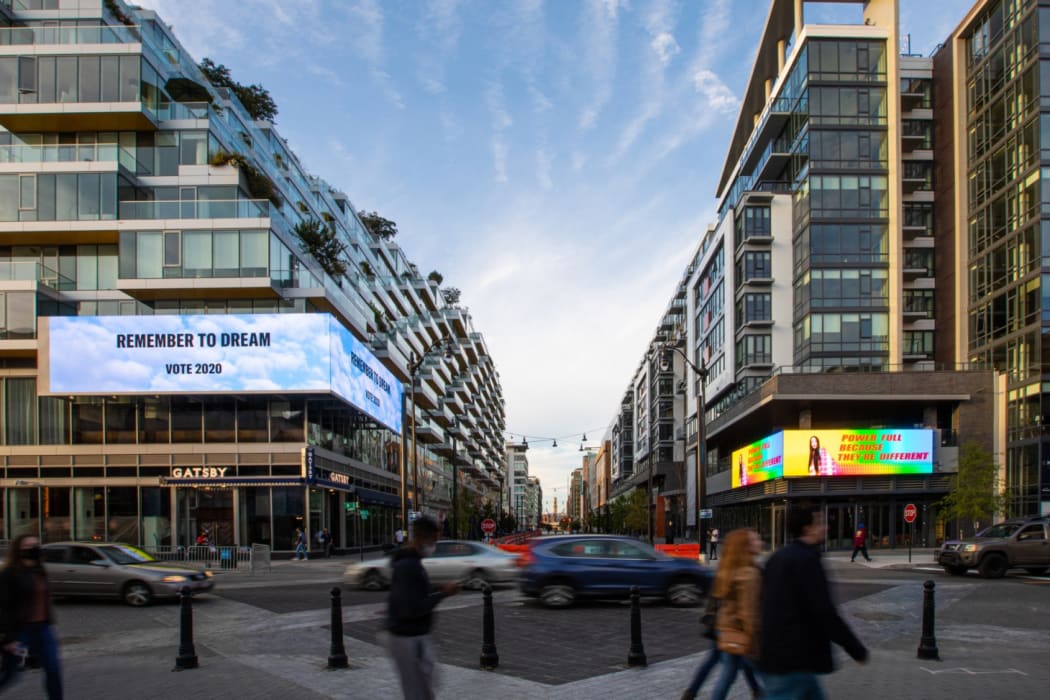 Along with other influential artists, including Jenny Holzer, Tomashi Jackson, and Carrie Mae Weems, Jeffrey Gibson has teamed up with Orange Barrel Media to take over 350 digital billboards in 16 cities across the United States. New works by the artists encouraging people to vote will be broadcast on the platforms in the weeks leading up to Election Day.
Gibson's billboard includes an image of an indigenous woman, along with the message POWER FULL BECAUSE THEY'RE DIFFERENT.
The project is part of "Art for Action," and will run in Atlanta, Baltimore, Boston, Charlotte, Cleveland, Columbus, Coral Gables, Denver, Kansas City, Los Angeles, Norfolk, Pittsburgh, San Antonio, St. Louis, Tempe, and Washington, DC. The nationwide effort was curated by Diana Nawi. Ohio programming was curated by Dionne Custer Edwards, Director of Learning and Public Practice at the Wexner Center for the Arts.
Read more about "Art for Action" on Hyperallergic.