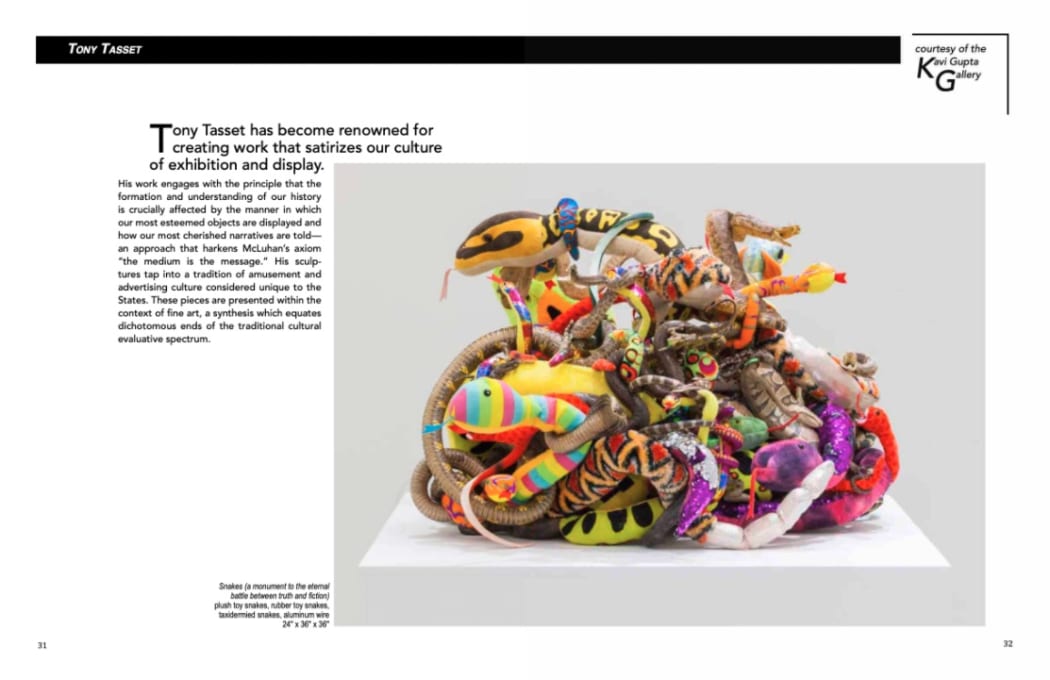 The latest issue of The Woven Tail Press celebrates Tony Tasset's recent exhibition The Weight, which opened at Kavi Gupta in February of 2020. The journal writes:
"Tony Tasset has become renowned for creating work that satirizes our culture of exhibition and display. His work engages with the principle that the formation and understanding of our history is crucially affected by the manner in which our most esteemed objects are displayed and how our most cherished narratives are told…"
Click here to purchase a copy of Woven Tail Press Volume VIII #6, featuring Tony Tasset.