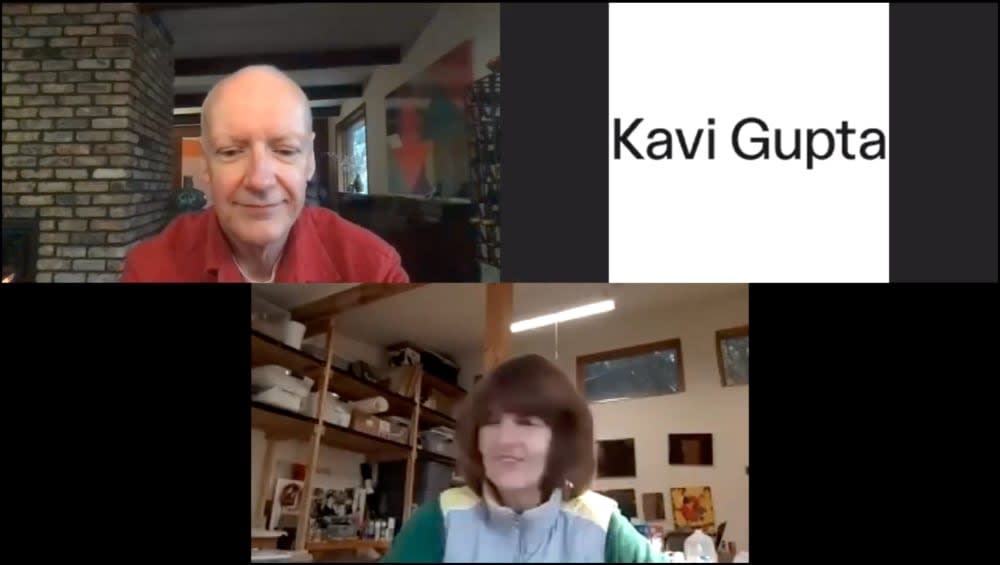 Hundreds of online attendees were recently treated to a spectacular hour-long conversation between the artists Tony Tasset and Michelle Grabener, courtesy of a Zoom webinar hosted by Kavi Gupta Gallery. The conversation revolved around Tasset's current exhibition, The Weight, which opened in Chicago just days before the complete shutdown of the city due to COVID-19.
The exhibition features five new sculptures: Angry Sun, Crow, Ghosts, Snakes, and Eagle Head. The works all relate to a world in crisis. Says Tasset: "My art has always responded to the cultural moment, the current zeitgeist. The Weight was made in response to the current state of the world. Things are heavy."
Anyone who missed the webinar can watch the full video below, or on Kavi Gupta's Vimeo page.