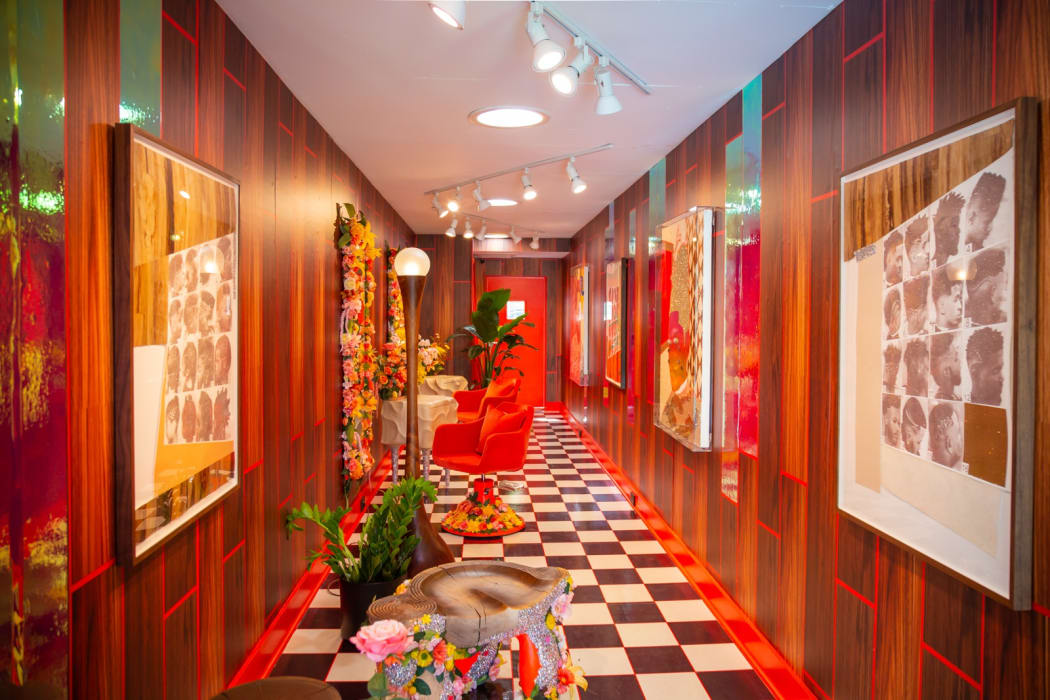 A flood of great press has been coming out celebrating Devan Shimoyama for his innovative and engaging Barbershop Project, which opened on May 4th, 2019 in Washington, DC.
Reporting for DC's local CBS affiliate, Michael Quander writes, "Inside of a big, blue shipping container on Mississippi Avenue in Southeast D.C., you'll find a fully-functioning barbershop adorned with rhinestones, silk flowers, and paintings to make you think."
Lori McCue, reporting for dcist, writes, "There's black and white tile on the floors and swiveling barber chairs, sure, but there's also groovy rhinestone-studded custom-made furniture from D.C.-based designer Caleb Woodard,and citrus-colored flowers lining the mirrors. Shimoyama's own psychedelic collage-painting hybrid works, which depict figures getting haircuts, line the walls. It looks something like a salon in a Tim Burton movie set in the future."
Reporting for Washington's Top News (WTOP), Madeleine Simon writes, "There's no shortage of art museums in D.C., but a new exhibit is offering visitors something most galleries won't have: free haircuts. The Barbershop Project is the latest installation inside the Mobile Art Gallery, the shipping container-turned-gallery in Southeast, D.C., run by the non-profit CulturalDC. The project is a celebration of the art of hair and barbershop culture, and is designed to be inclusive to everyone - particularly for those in the LGBTQ community."
The Barbershop Project is on view all summer, through August 24th 2019, and is the centerpiece of CulturalDC's 20th Anniversary Season. Here's a video of the exhibition posted on Instagram by Haili Francis (@hailiwood), Mayoral appointed Commissioner on the DC Commission on the Arts and Humanities.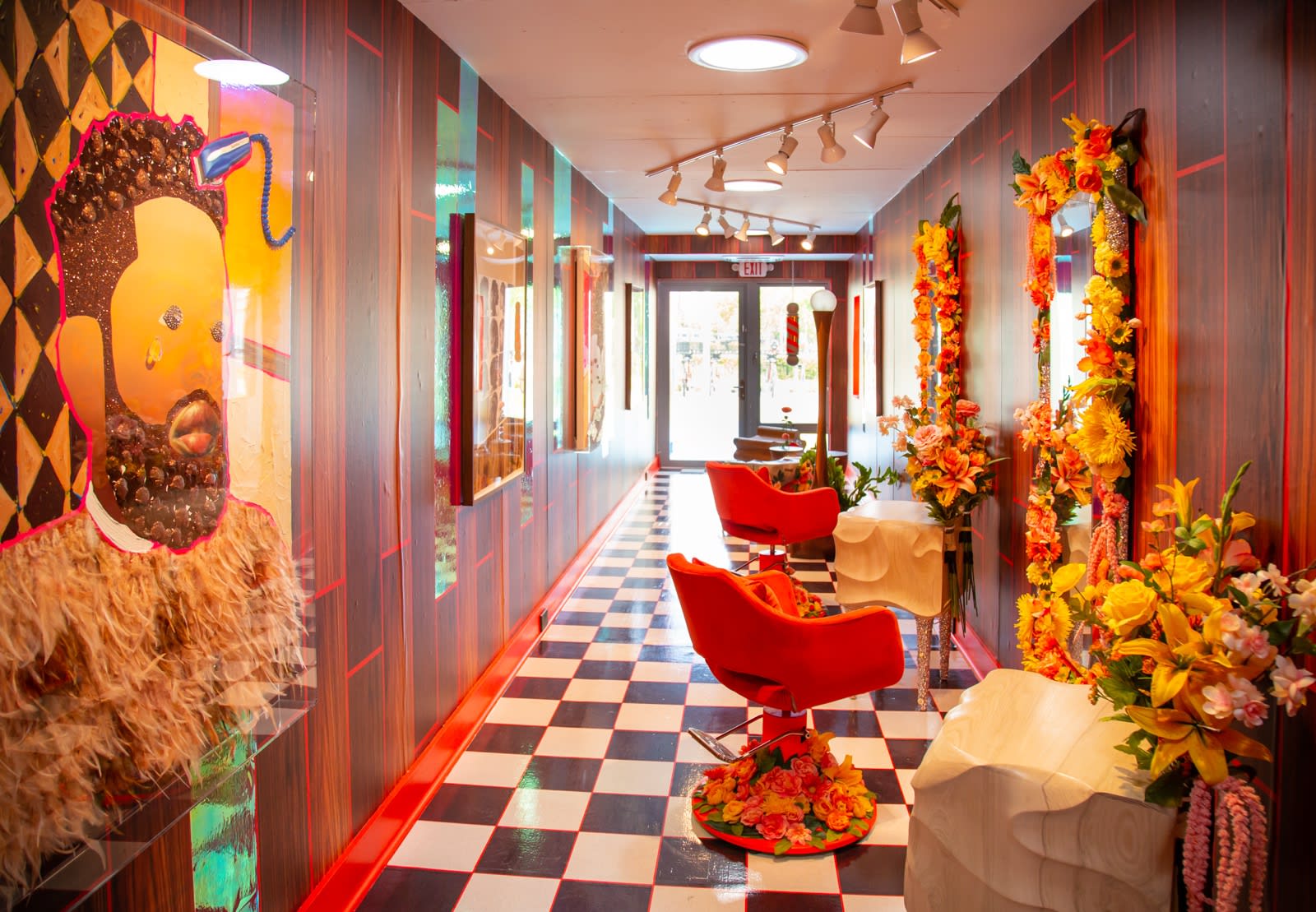 Click image for more!