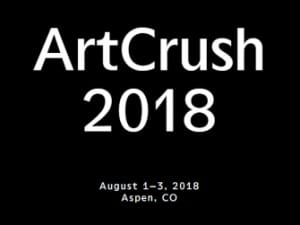 We had the best time ArtCrush 2018, Aspen's premier annual summer benefit for the Aspen Art Museum. We were so pleased to be the main gallery sponsor along with Hauser & Wirth, Barbara Gladstone, David Zwirner, and Pace. We are also so proud that so many of the artists whom we represent donated their work to this fantastic event, including AfriCOBRA founder Gerald Williams; Beverly Fishman; Manuel Mathieu; José Lerma; Scott Reeder; Basil Kincaid; Patrick Chamberlain; and Jeffly Gabriela Molina. We had such a wonderful time at all of the events, especially Wine Crush, which was hosted by Amy and John Phelan in their gorgeous Aspen home! Here are some pictures of the many fantastic people with whom we are so grateful to have had the chance to celebrate!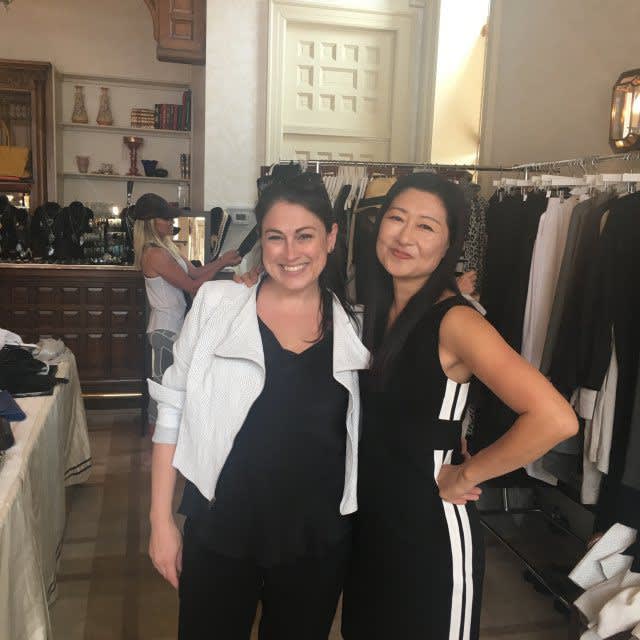 Jessica Moss (left) with Sorya Ahn's Daughter – LA/NY fashion designer Elaine Kim (right).
Collector Jill Bernstein (left) with Beverly Fishman (Center) and Matthew Biro (right).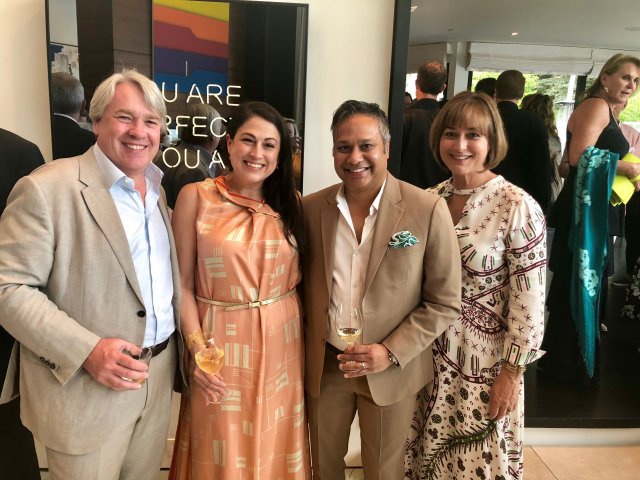 Houston/Aspen Collectors Reggie and Leigh Smith (far left and right) with Jessica Moss (middle left)
and Kavi Gupta (middle right) at Wine Crush, in the Phelan's home in
Aspen – with philanthropist and executive Susan Crown in Background.
Jill Bernstein (left) and Jessica Moss (right).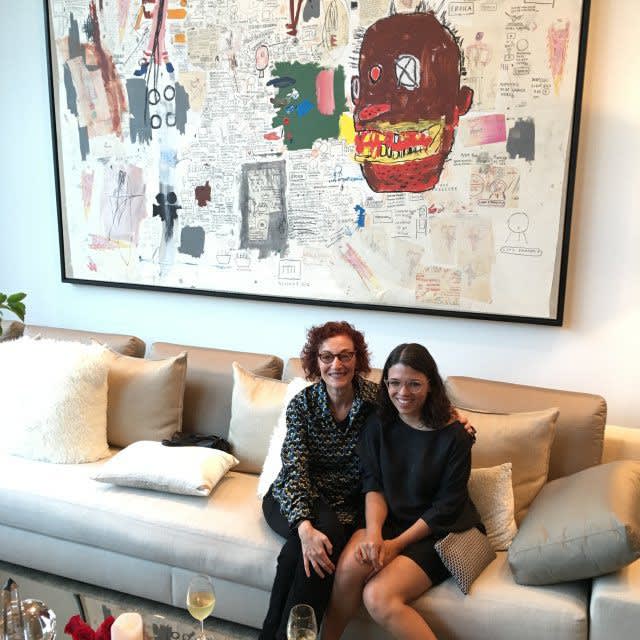 At the Phelan's Aspen home with Beverly Fishman (left) and Tamayo Museum Curator Manuela Moscoso (right).
Barbara Bluhm-Kaul (left) with Beverly Fishman (center) and Lisa Kornick (right) at ArtCrush 2018.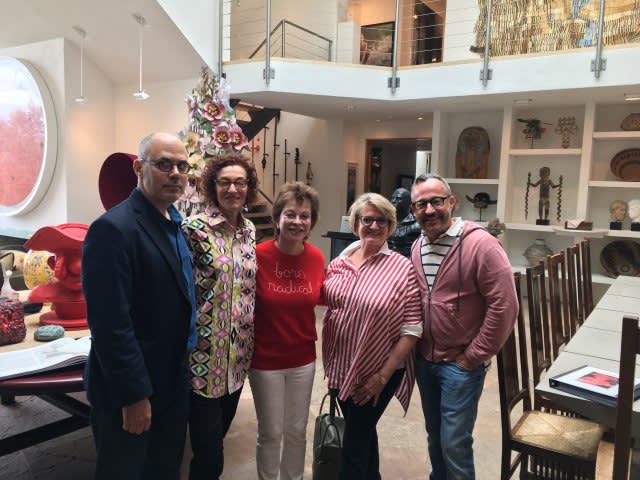 (left to right) Matthew Biro, Beverly Fishman, Nancy Magoon, Robin Wright, and Gary Metzner.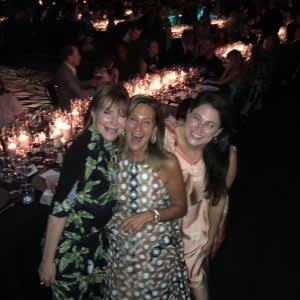 (left to right)Jill Bernstein, Marilyn Fields, and Jessica Moss at Wine Crush.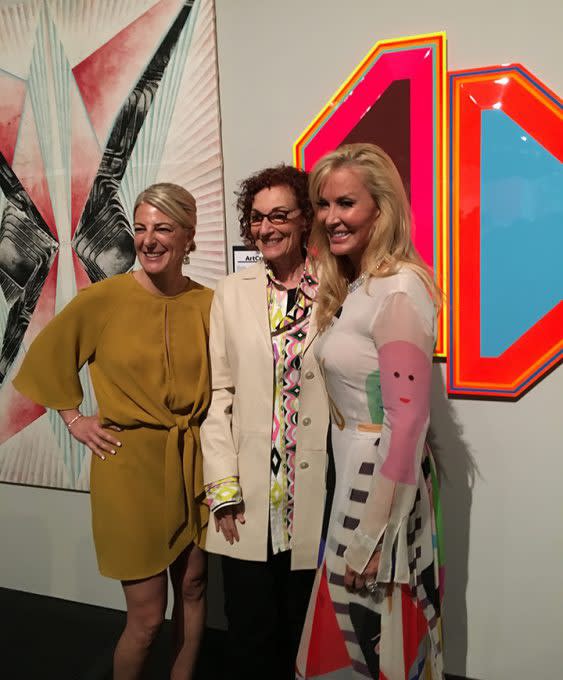 (left to right)Aspen Museum Director Heidi Zuckerman, Beverly Fishman, and collector Nancy Rogers, with Beverly's piece "Untitled (Alcoholism)" (2017), which Nancy won at auction!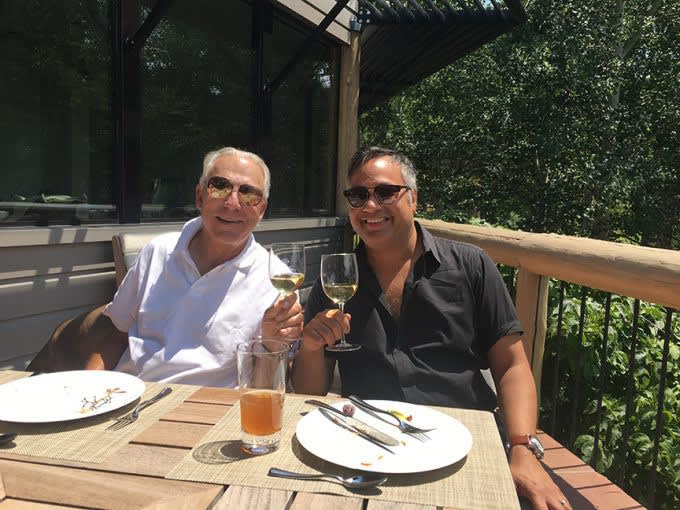 Don Kaul (left) with Kavi Gupta (right).