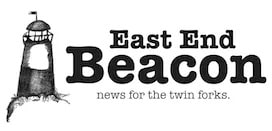 To set something off is "to do something significant, with intensity, or with a hurricane-like force; or to change an atmosphere for the better" according to the organizers of a new exhibition of varied, impactful work by an international roster of female artists on view now at the Parrish Art Museum in Water Mill.
The show, "Set It Off," on view through July 24, is curated by Racquel Chevremont and Mickalene Thomas — collectively known as Deux Femmes Noires — and features the works of Leilah Babirye, Torkwase Dyson, February James, Kameelah Janan Rasheed, Karyn Olivier, and Kennedy Yanko.
"All of these artists engage the monumental, the site specific, and/or the immersive in their practice, often combining multiple elements of readymade, painting, photography, language, sculpture, and installation," according to the museum.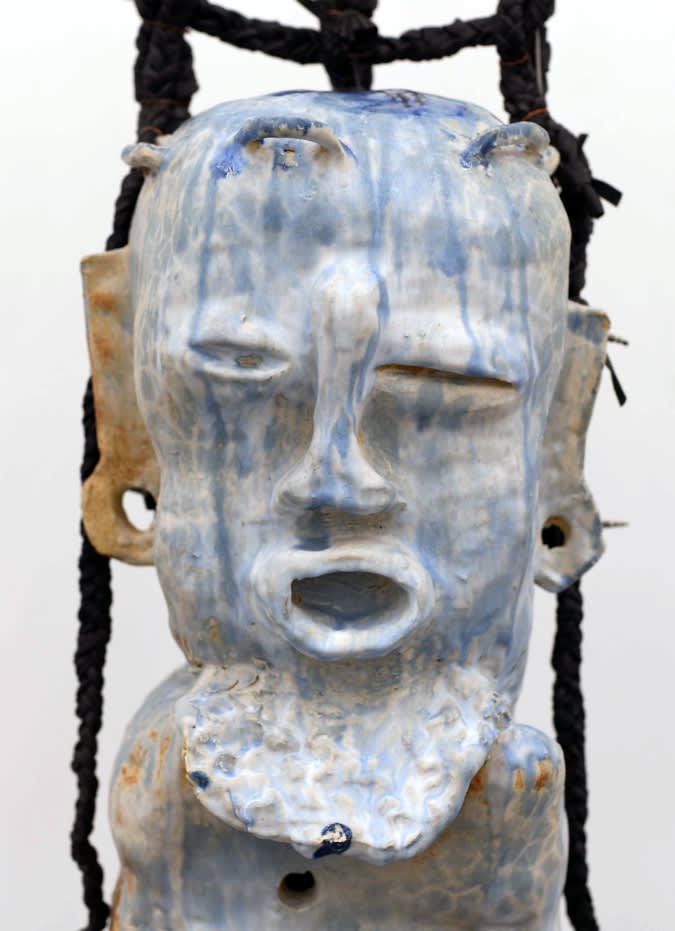 The exhibition features more than 50 works—many of which are new or never-before-seen, both outdoors in the Meadow and in the Parrish galleries.
"For Set It Off, we wanted to bring together a group of women who work in a range of media and styles and whose subject matter spans the personal, historical, and cultural," said Chevremont and Thomas. "Each was chosen for their unique artistic language, for forging their own path, and creating work that transcends traditional formal and art historical structures. These artists have distinct styles that completely set them apart within the art world."
In conceptualizing the exhibition, Chevremont and Thomas were drawn to the thoughtful integration of the architecture of the museum, as well as its 14-acre landscape — designed to mirror the area's historic potato barns set in a meadow. The curators decided to use this opportunity to consider the ways artists use and manipulate space to explore identity and place today — a theme that runs through each artists' practice.
Dyson and Rasheed employ minimalism and the grid to explore how intellectual, environmental, and architectural infrastructures are perceived and negotiated.
James and Babirye create figurative work that examines personal and collective histories in relation to identity.
Olivier and Yanko manipulate everyday objects and materials to create monumentally scaled sculptures that activate history and memory.
Leilah Babirye is known for her ability to transform everyday materials into objects that address issues surrounding identity, sexuality, and human rights.
"Through the act of burning, nailing, and assembling, I aim to address the realities of being gay in the context of Uganda," she says.
Torkwase Dyson creates paintings that address the interconnectivity between ecology, infrastructure, and architecture, with an emphasis on the ways Black and brown bodies perceive and negotiate space as information.
February James is best known for her ethereal, expressive portraits that reflect on perceived Black identity, both communal and personal, using a combination of muted watercolors and ink, as well as bright pastels and oil paints.
Kameelah Janan Rasheed's text-based work grapples with the poetics-pleasures-politics of Black knowledge production, information technologies, [un]learning, and belief formation.
Karyn Oliver recalls communal nostalgias connected to social and physical experiences, examining how we interact with and dissect conflicting narratives.
Using material sourced from salvage yards, along with dried paint skins, metal, marble, and glass, Kennedy Yanko creates monumentally scaled sculptures that address how human perception and societal expectations are often in conflict with each other.
Pictured above; A work by Leilah Babirye on display at The Parrish.