Michi Meko in FLOW
:
The University of Alabama Gallery, Tuscaloosa, AL
Past exhibition
The UA Department of Art and Art History is proud to present FLOW, two exhibitions in their downtown galleries opening First Friday, June 3, 2022, with receptions for the artists: from 5:00 to 7:00 p.m. in The University of Alabama Gallery and from 5:00 to 8:00 p.m. in the Paul R. Jones Museum. The exhibitions both run through July 27, 2022.
The Paul R. Jones Museum features installations by Kelly Taylor Mitchell and Tony Bingham. These artists share a focus on ritual, labor and the Black experience. Both draw from research to reflect their personal and communal histories that continue to impact and shape our world. In their work, waterways are understood as sources of life, power and healing.
The University of Alabama Gallery features installations by Michi Meko and Boo Gilder. These artists share stories of human connection to place that reveal resilience and, at times, beauty and humor. Both were born in Alabama and have long histories in the state. In their work, waterways are understood as places of recreation, exploration, contemplation and change.
Flow Tuscaloosa, of which the FLOW exhibit is a part, draws from the successful restoration of Hurricane Creek, a Tuscaloosa natural resource, to inspire protection of the Black Warrior River and its tributaries and to bring attention to the unique history and ecology of our watershed. With the goal of fostering a practice of "placekeeping" and historical reflection through the visual arts, the curators invited five artists to show in three venues in Tuscaloosa: the Paul R. Jones Museum, The University of Alabama Gallery in the Dinah Washington Cultural Center and the Mildred Westervelt Warner Transportation Museum.
Daniel White, director of the Paul R. Jones Museum and the UA Gallery, said "We are excited to host the FLOW exhibitions in our downtown museum and gallery spaces. Selvage Collective has brought together a group of high-caliber artists who are responding to waterways, history and local lore with unique creations ranging from a neon sign to hand-crafted textiles." White has been on hand as the artists install their pieces in the exhibit space. "These works respond to locations right in our backyard – such as Hurricane Creek or the old Bryce Hospital – and they remind us that history is always present, right "below the surface," he smiled. "We are looking forward to celebrating these artists and their work with FLOW."
Co-organizer Julia Brock said, "The four artists responded to research material provided by students from UA's Department of History and the Selvage Collective to reimagine hidden or invisible histories of Tuscaloosa's waterways. The exhibit complements other Flow Tuscaloosa initiatives – Jamey Grimes' light installation in the lantern parade and Hannah Palmer's exhibition Swimming Together, now on display at the Mildred Westervelt Warner Transportation Museum – in offering another way to encounter this place."
These exhibitions were curated by the Selvage Collective, the collaborative team of Julia Brock, Teresa Bramlette Reeves, and Kirstie Tepper, in cooperation and partnership with Jamey Grimes, The University of Alabama's Paul R. Jones Museum and The University of Alabama Gallery, the Mildred Westervelt Warner Transportation Museum, Collaborative Arts Research Initiative, the College of Arts & Sciences Department of Geography, Department of Art and Art History, Department of History, the City of Tuscaloosa, the Friends of Hurricane Creek and the Black Warrior Riverkeeper.
Flow Tuscaloosa is supported by funding from the National Endowment for the Arts, the Alabama State Council on the Arts, the Alabama Humanities Alliance and the Alabama Visual Arts Network.
---
About the Artists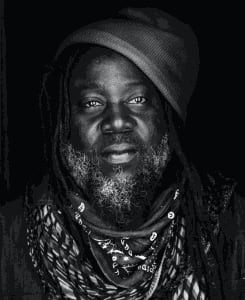 Multidisciplinary artist Michi Meko draws influence from Southern culture and contemporary urban conditions. He has an uncanny ability to inspire an urbanized aesthetic that is innovative, challenging and thoughtful. His works allude to conditions both physical and psychological. His work is a proclamation of strength, perseverance and remembrance. He is represented by Kavi Gupta in Chicago and lives and works in Atlanta.
Boo Gilder is an Alabama-based artist and educator with a focus on community-engaged making and creative collaboration. She holds an MFA from Columbia College Chicago in book and paper arts, as well as training in photography and graphic design. Formally curator of education at the Coleman Center for the Arts, a community-based contemporary art center in York, Alabama, she is currently art director at Studio by the Tracks in Birmingham, where she works with artists with autism spectrum disorder.
Multidisciplinary artist Tony M. Bingham holds degrees in communications, film and community media from Antioch and Goddard colleges and an MFA from Georgia State University. Bingham's work explores communities and public space – sites of enslaved, extractive or industrialized labor – throughout Alabama. By making reference to unmarked burial sites and vernacular headstones, he calls into question where, how and who we collectively remember. Bingham currently teaches studio art at Miles College in Fairfield.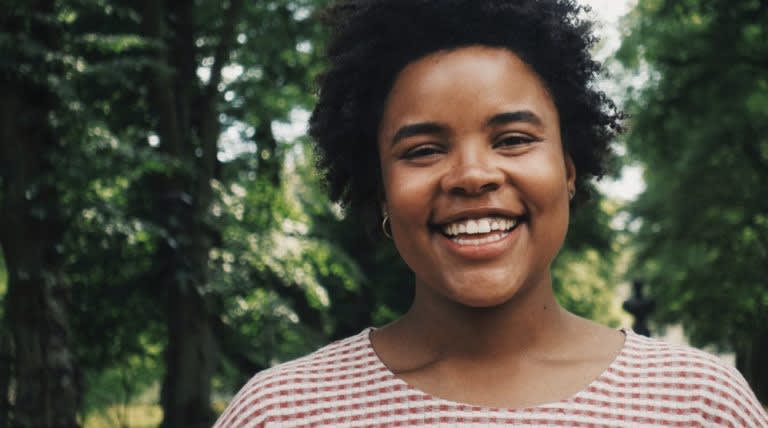 Atlanta-based artist and educator Kelly Taylor Mitchell is currently artist-in-residence with the studio artist program at Atlanta Contemporary and a working artist project fellow with MOCA GA (Museum of Contemporary Art Georgia). Mitchell is an assistant professor of art and visual culture and the art program director at Spelman College. Mitchell's multidisciplinary practice centers oral history and ancestral memory woven into the fabric of the Africana Diaspora, in order to present speculative histories, specifically related to concepts of community autonomy, swamp marronage and inherited identity. Utilizing printmaking, papermaking, sculpture and textiles, Mitchell's work manifests as immersive installations, performative objects and partnered artists books offering a venue for the sensorial to connect to, convey and reimagine rituals and rites of autonomous kin, collectives and individuals of the Africana Diaspora.