Jeffrey Gibson, INFINITE INDIGENOUS QUEER LOVE
:
deCordova Sculpture Park and Museum
Past exhibition
"These forms," Gibson says, "look toward the future with hopes of establishing a different conversation regarding what indigeneity could look like."
This exhibition concerns the intersections of four powerful words—INFINITE INDIGENOUS QUEER LOVE. The two outer terms suggest boundless spaces and generative, tender relationships. The two interior terms convey markers of identity that Jeffrey Gibson disassembles and reconstructs through his artistic practice as a queer Choctaw-Cherokee man. Altogether this title offers a bold, declarative framework for this exhibition which debuts a series of collages, an immersive display featuring three hanging fringe sculptures, and recent videos created with collaborators, musicians, and performers. Shown together, these dazzling artistic expressions suggest that identity is pieced together by public life, popular culture, and intimate human bonds.
This exhibition complements Gibson's large-scale outdoor installation Because Once You Enter My House, It Becomes Our House, on view on the front lawn of deCordova's Sculpture Park.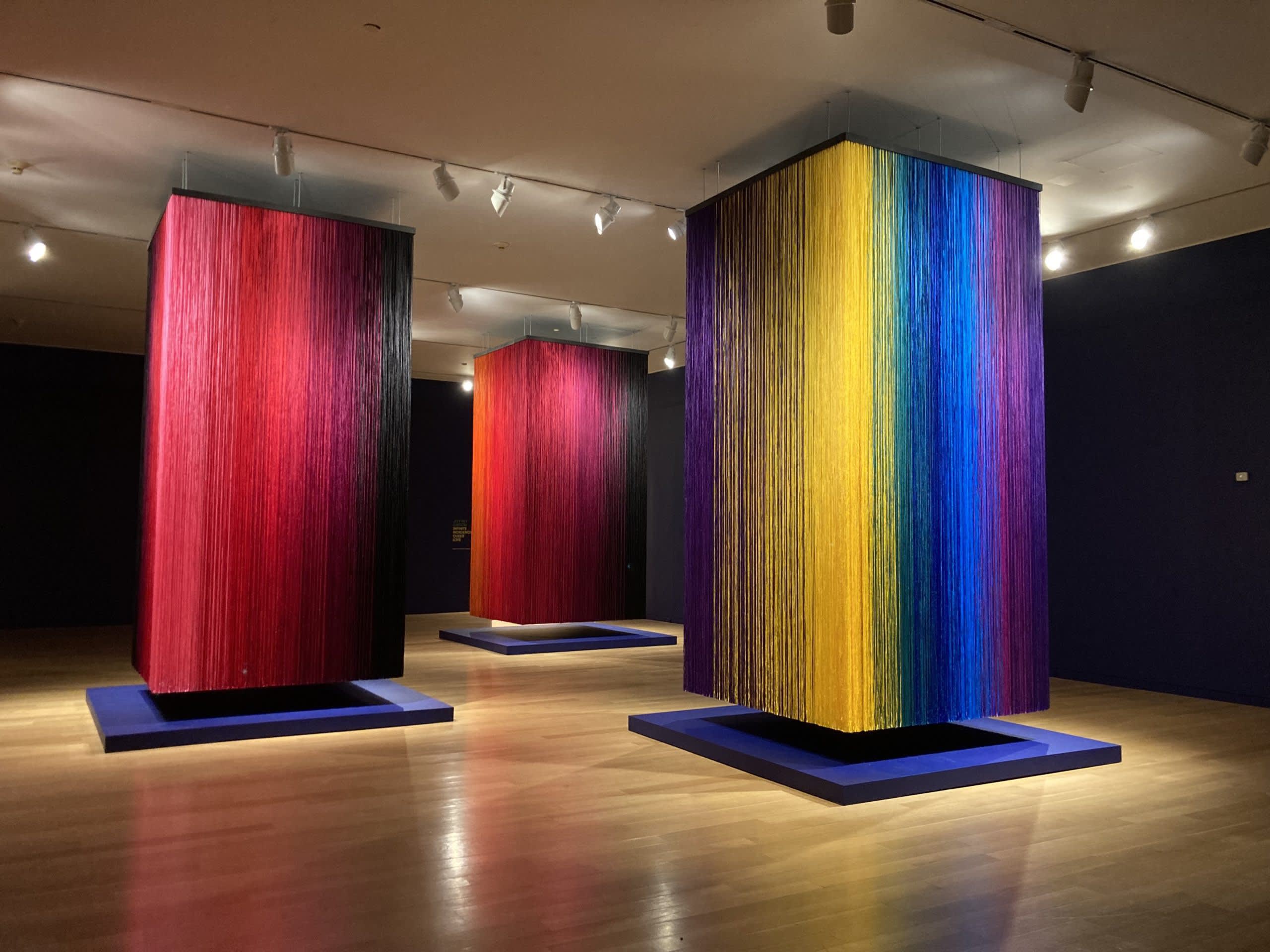 Installation view, Jeffrey Gibson, INFINITE INDIGENOUS QUEER LOVE, 2021.
Organized by Sarah Montross, Senior Curator deCordova Sulpture Park and Museum. Exhibition support generously provided by The Red Elm Tree Foundation and two anonymous donors. Additional exhibition support provided by Sikkema Jenkins & Co., Kavi Gupta Gallery, and Roberts Projects.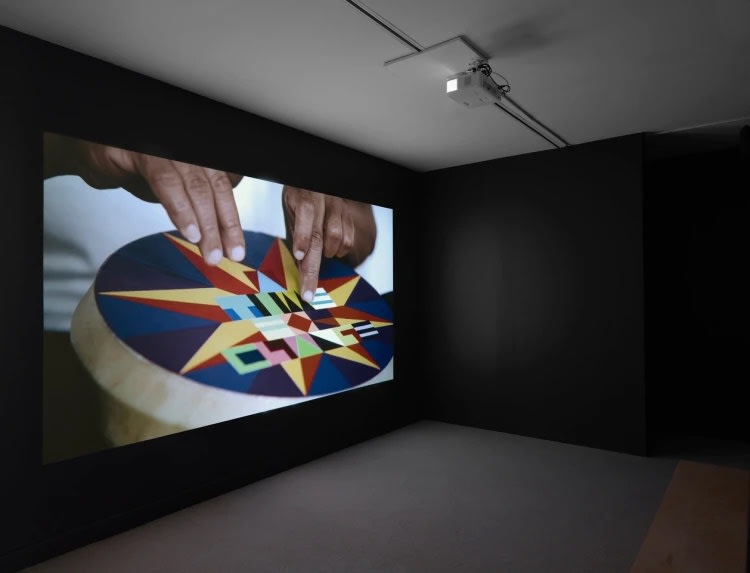 Installation view, Jeffrey Gibson, INFINITE INDIGENOUS QUEER LOVE, 2021.