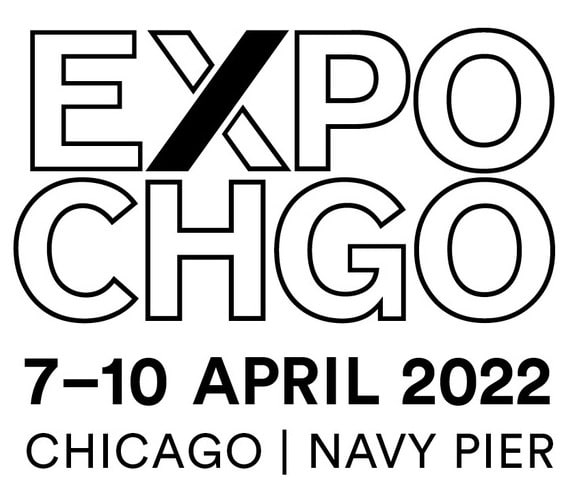 EXPO Chicago
5:00 PM

In town for the opening of his latest solo exhibition, A Counterfeit Gift Wrapped in Fire, opening Friday April 8 at Kavi Gupta | Elizabeth St., acclaimed visual artist Devan Shimoyama will join Nate Freeman, art writer for Vanity Fair and co-host of Nota Bene. The conversation will revolve around the "magical aura that appears" in Shimoyama's works. Following the conversation, Shiomyama will sign copies of Devan Shimoyama: All the Rage, the catalogue of his debut European solo museum exhibition at Kunstpalais, Erlangen, Germany.
Devan Shimoyama, All the Rage, 2021.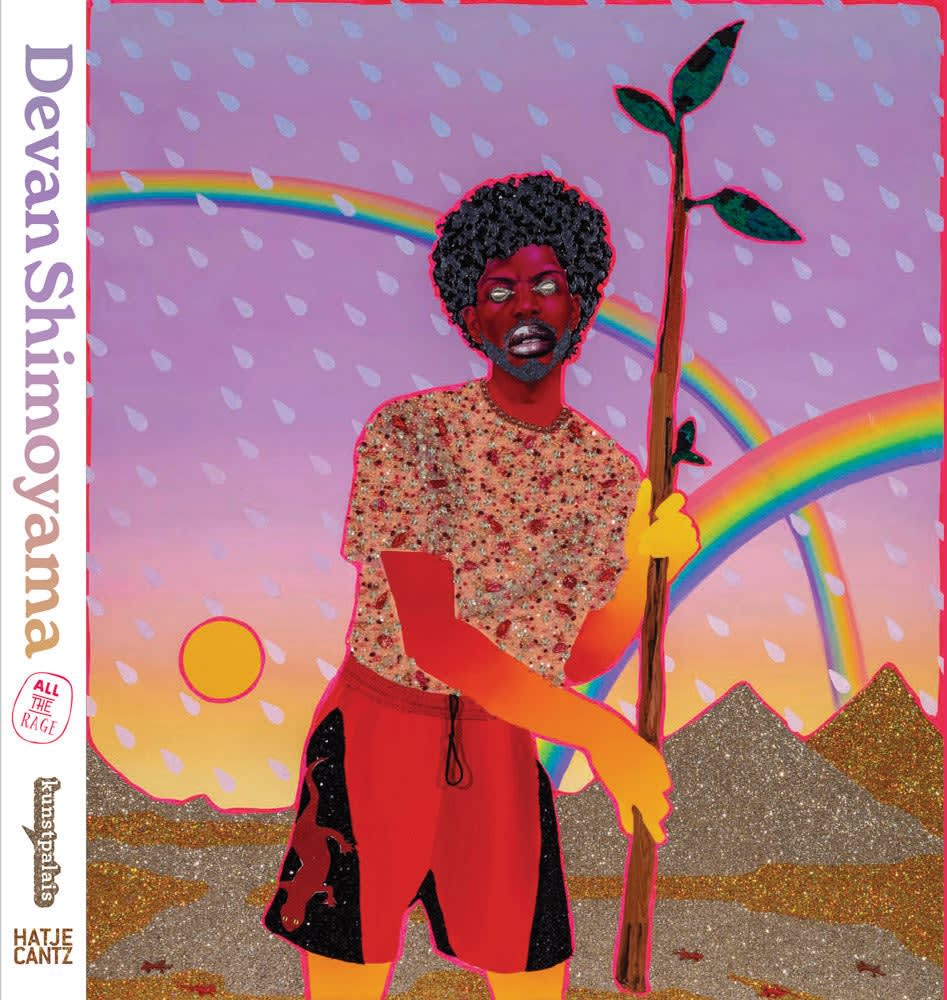 Devan Shimoyama, All the Rage, Published by Hatje Cantz, 2021, hardcover, 176 pages, 11 x 9.5 in.
A painterly kaleidoscope of Black queer life. Bright paint, sequins, rhinestones, fabric, feathers: the paintings of Pittsburgh-based artist Devan Shimoyama (born 1989) resemble midsummer night dreams of alternative masculinities. A graduate of the Yale School of Art, Shimoyama embraces the pain and joy of Black and queer life in psychedelic day-glo colors. The majority of his works depict Black men transposed into allegorical scenes from Greek mythology and tarot imagery (Shimoyama has stated that he wants the figures in his work to be perceived as "both desirable and desirous"); for example, Abduction of Ganymede depicts a figure resembling the artist swept up in the air by Zeus in the form of an eagle. The painting deploys Shimoyama's signature materials: Ganymede's eyes are rhinestones and costume jewelry, and the eagle's wings are gilt.
This lavishly designed catalog, produced for his first institutional solo exhibition in Europe, provides an excellent introduction to Shimoyama's electrifying art.
Edited by Amely Deiss, Stadt Erlangen. Text by Amely Deiss, Alexis Pauline Gumbs, Evan Moffitt, Adriano Sack.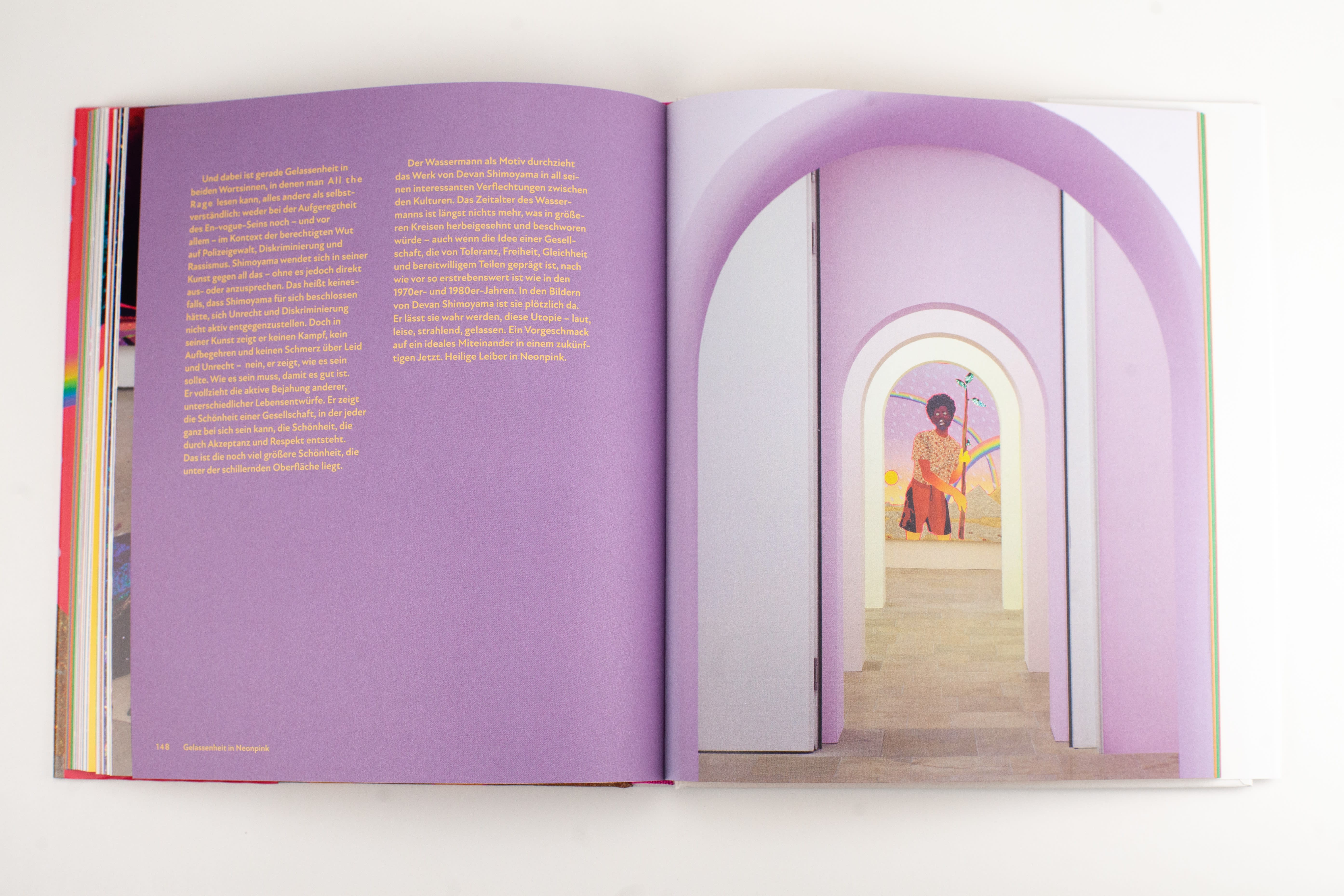 Devan Shimoyama: All the Rage, 2021. Published by Hatje Cantz, hardcover, 176 pages, 11 x 9.5 in.