Kavi Gupta | 219 N. Elizabeth St.
5 - 9 PM
Kavi Gupta presents a conversation with Japanese-born, New York-based artist Tomokazu Matsuyama on the occasion of the closing of his critically acclaimed solo exhibition The Best Part About Us.

Matsuyama will be joined by Yi Cao, Director of Curatorial Administration of Arts of Asia at the Art Institute of Chicago; and Maritza Lacayo, Assistant Curator at Pérez Art Museum Miami (PAMM); moderated by Phillip Barcio, Associate Director of Interpretation at Kavi Gupta.

The conversation will elucidate how Matsuyama's work and practice center intercultural aesthetics; examine the current state of museum inclusivity in the United States, from the perspective of artists, visitors, and museum workers alike; and visit the topic of art as an entry point for public engagement in issues of intercultural politics.
Tomokazu Matsuyama: NHK World Japan | Design Talks: Public Art
Tomokazu Matsuyama: NHK World Japan | Art Is Trash Without Social Impact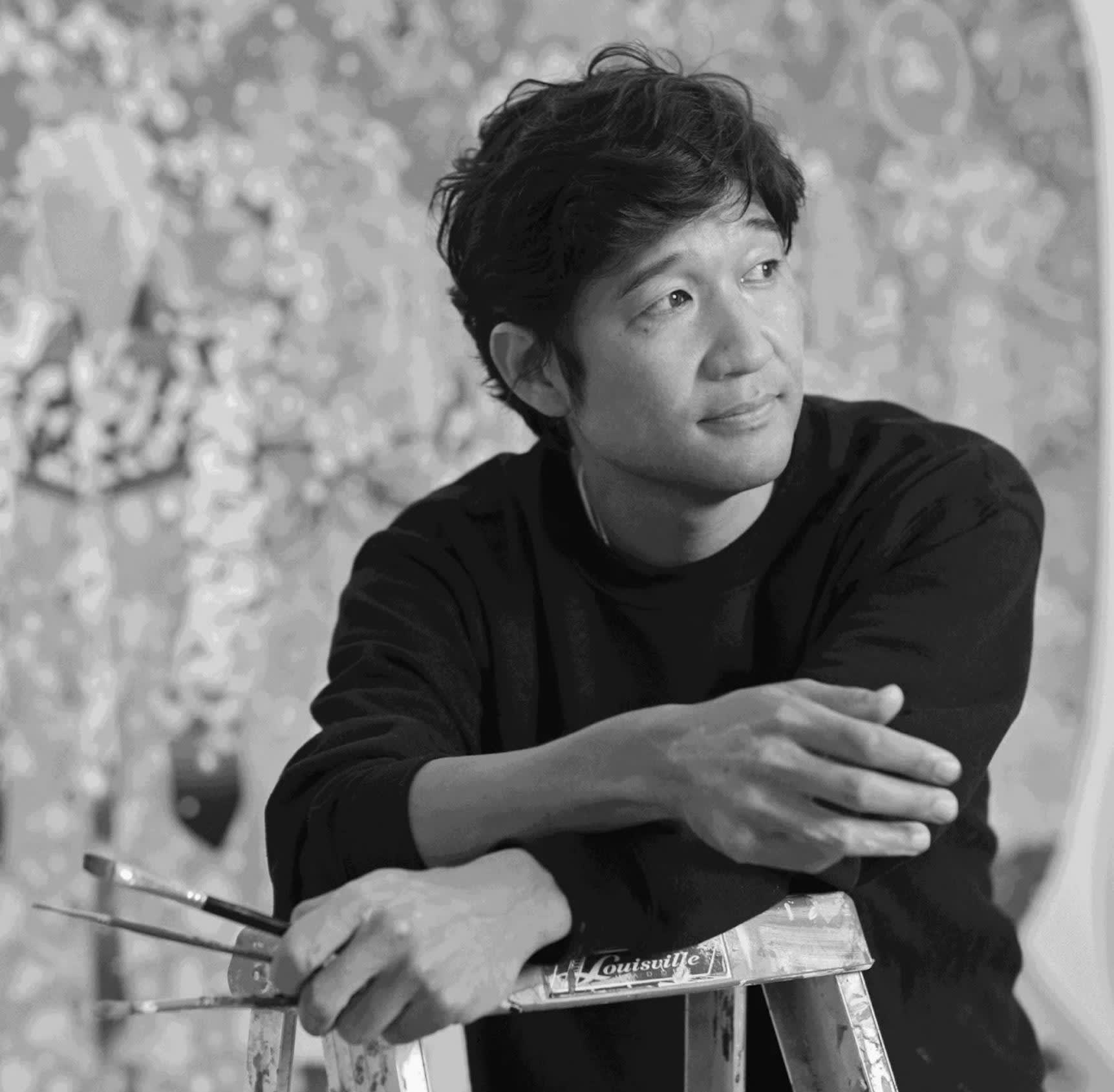 Tomokazu Matsuyama is a Japanese-born, New York-based artist whose work reflects the experiences of today's nomadic diaspora—a global, intercultural community of wandering people who seek to understand their place in a world full of contrasting visual and cultural dialects. Matsuyama's painted worlds vivify his lived experience as a bi-cultural person, while also welcoming anyone inside to build their own narrative and discover their own meaning. Matsuyama received his MFA in Communications Design from the Pratt Institute, New York. His current exhibition The Best Part About Us follows on the heels of landmark solo exhibitions at two of China's largest and most influential private museums, Long Museum Shanghai and Long Museum Chongqing. Large-scale public displays of Matsuyama's work can be found all over the globe, including a monumental, permanent sculptural installation activating Shinjuku Station East Square, Tokyo, Japan, one of the busiest public transportation terminals in the world. Matsuyama's works are in the permanent collections of the Long Museum, Shanghai, China; Powerlong Art Museum, Shanghai, China; Los Angeles County Museum of Art (LACMA), Los Angeles, CA, USA; the Royal Family of Dubai; the Dean Collection (Swizz Beatz and Alicia Keys), USA; the Asian Art Museum of San Francisco, CA, USA; and Xiao Museum, Suzhou, China; among others.
Yi Cao is a curator, writer, and art administrator based in Chicago and Beijing. She currently serves as the Director of Curatorial Administration of Arts of Asia at the Art Institute of Chicago. From 2013 to 2019, she was the curatorial and education program manager at Carnegie Museum of Art, where she contributed to Ai Weiwei: Circle of Animals / Zodiac Heads (2016). Her recent curatorial projects include The Rounds (2022) and I Sense Something Has Changed (2021) at Chicago Artists Coalition, and Liu Wei: Invisible Cities (2019) at MOCA Cleveland and Cleveland Museum of Art. Her bilingual writing and translation works have appeared in Art Asia Pacific, Museum 2050, CMA Thinker, CMOA Storyboard, and artnet News, among others.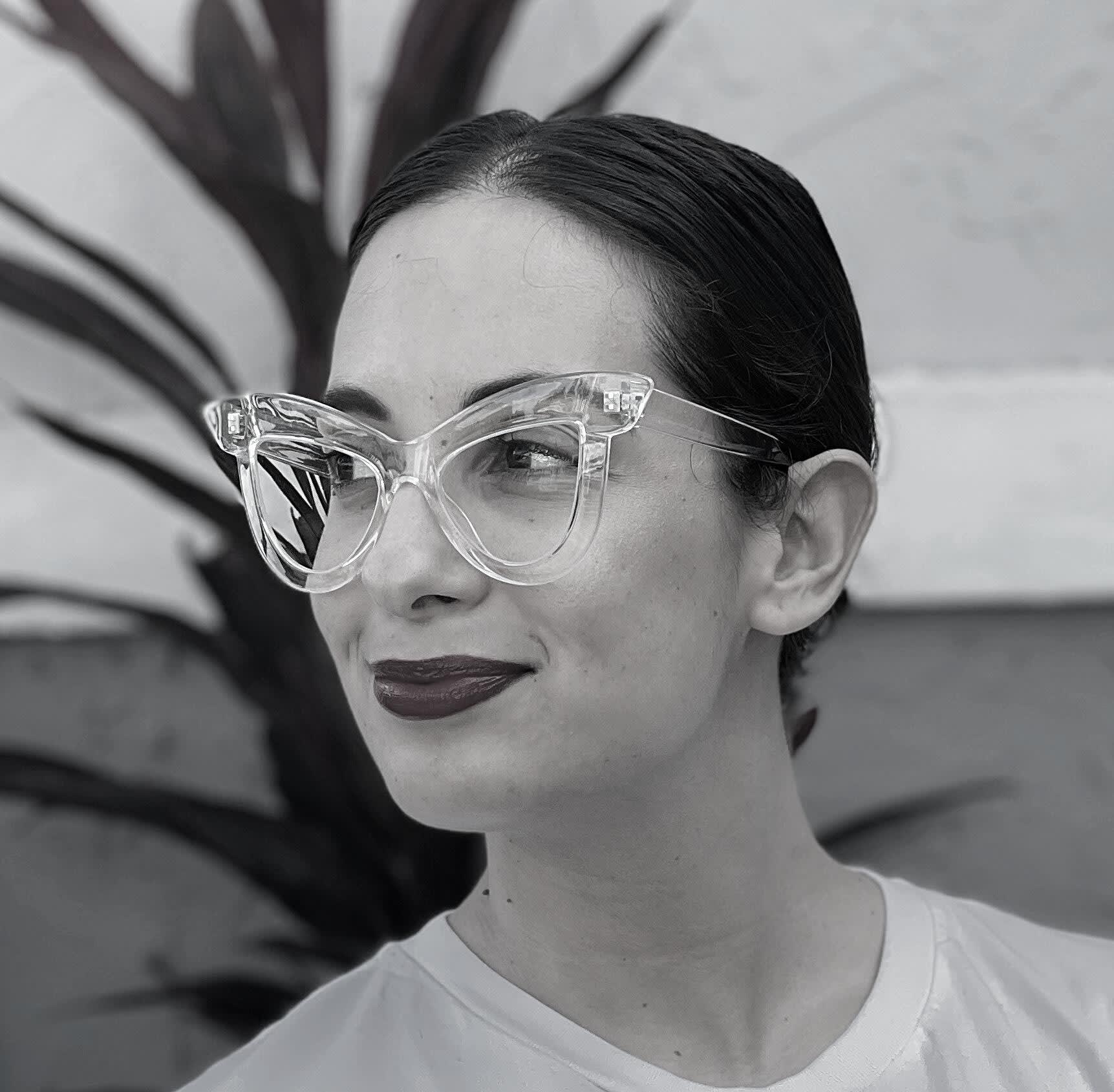 Maritza Lacayo is Assistant Curator at Pérez Art Museum Miami (PAMM). At PAMM she has organized numerous exhibition projects, including: George Segal: Abraham's Farewell to Ishmael (2019), Polyphonic: Celebrating PAMM's Fund for African American Art (2020, co- curated with René Morales), The Artist as Poet: Selections from PAMM's Collection (2021), Marco Brambilla: Heaven's Gate (2021), Jedd Novatt: Monotypes and More (2021), among others. Lacayo has numerous exhibitions forthcoming, including: Jason Seife: Coming to Fruition, and co-organizing Marisol and Warhol Take New York and Leandro Erlich: Liminal on behalf of PAMM. She has managed the production of various publications and exhibition catalogues for PAMM including Dara Friedman: Perfect Stranger (2017); On the Horizon: Contemporary Cuban Art from the Jorge M. Pérez Collection (2017); william cordova: now's the time: narratives of southern alchemy (2018); Ebony G. Patterson…while the dew is still on the roses… (2018); The Other Side of Now: Foresight in Contemporary Caribbean Art (2019); Beatriz González: A Retrospective (2019) (Named one of The New York Times's Best Art Books of 2019); and Lynne Gelfman: Grids (2021). Lacayo curated the Exhibition of Works by 2019 YoungArts Winners (Regional) and the National Winners exhibition in 2020. Lacayo has contributed writing to numerous platforms and exhibition catalogues. Most recently, her essay There's Something in the Way she Poses, will be included in artist Richard Dupont's upcoming monograph; and her essay, The Haziness of Memory, was published on the event of artist Vaughn Spann's first monograph and exhibition at Almine Rech Gallery, Brussels. She holds a BA in Art History from the American University of Paris and a Master of Letters (MLitt) in Modern and Contemporary Art and Art World Practice from the University of Glasgow, Scotland (Christie's Education Program).
Learn more about Maritza Lacayo
Phillip Barcio is a journalist, art historian, radio host, filmmaker, and Associate Director of Interpretation at Kavi Gupta. His critical writing, essays and interviews have been published in dozens of publications, including Hyperallergic, Tikkun, Momus, New Art Examiner, Western Humanities Review, Michigan Quarterly Review, Art Basel Magazine, and Paris Photo Magazine, among many others. His essays and photographs have been included in multiple museum exhibition catalogues, and he is a contributor of living history interviews to the Smithsonian Archives of American Art. He holds a degree in filmmaking from Vancouver Film School and degrees in Theater and Photojournalism from Ball State University.