Anderson Park Meadow, Aspen Institute, Aspen, CO
Free | Registration Required
7 PM
Jeffrey Gibson presents
THE SPIRITS ARE LAUGHING
, an ambitious flag twirling and speaking performance at Anderson Park Meadow at the Aspen Institute. The live piece incorporates a group of fifteen color guard performers in a specialized choreographed presentation. The group will wear unique helmet regalia constructed from tin and aluminum commercially produced cans and perform using flags designed by the artist.
Over a two-week period in late July and early August, performers will rehearse with Gibson, acting and performing in a video iteration of the live performance in multiple sites throughout the Roaring Fork Valley. This corresponding video will be featured as part of Gibson's exhibition of the same name on the museum's Roof Deck and in the Lower Level from November 4, 2022, through November 5, 2023. Concepts rooted in Indigenous kinship philosophies inform this performance and video, which acknowledge all living things in our shared environment as our relatives and as equal living entities.

AAM Members and ArtCrush Gala guests will have first access.
Please contact Aryn Foland at aryn@kavigupta.com for more information and registration.


Rehersals for Jeffrey Gibson,
THE SPIRITS ARE LAUGHING
, 2022 at ArtCrush 2022.
---


BIOGRAPHY


Jeffrey Gibson's artworks make reference to various aesthetic and material histories rooted in Indigenous cultures of the Americas, and in modern and contemporary subcultures. He is a member of the Mississippi Band of Choctaw Indians and is half Cherokee. Gibson's work can be found in numerous public and private collections, including the Whitney Museum of American Art, the Museum of Modern Art, the Denver Art Museum, the Museum of Fine Arts in Boston, Crystal Bridges Museum, and Wellin Museum of Art, among others.


PAST WORK


---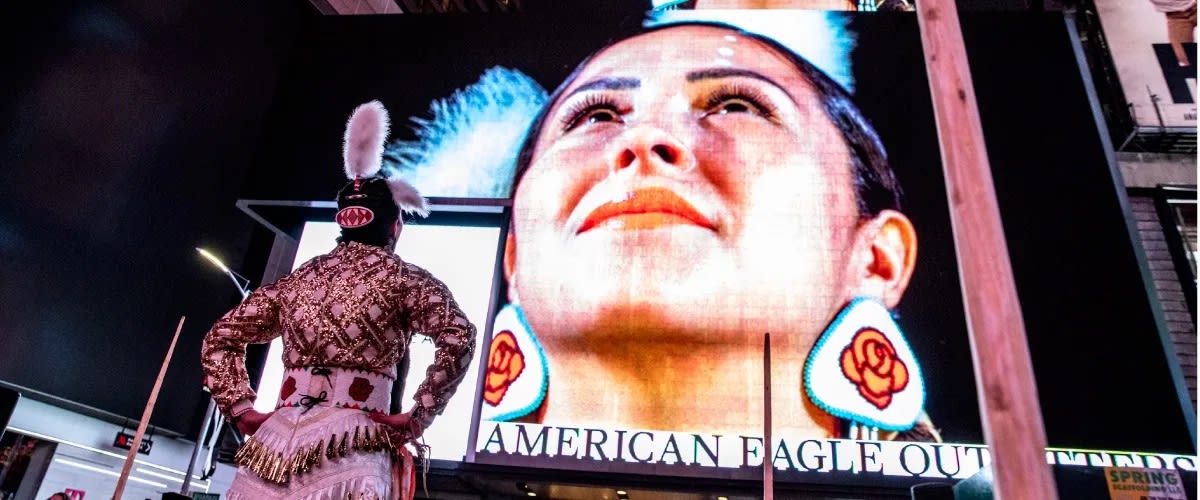 Jeffrey Gibson, She Never Dances Alone, 2020. Times Square, New York, NY.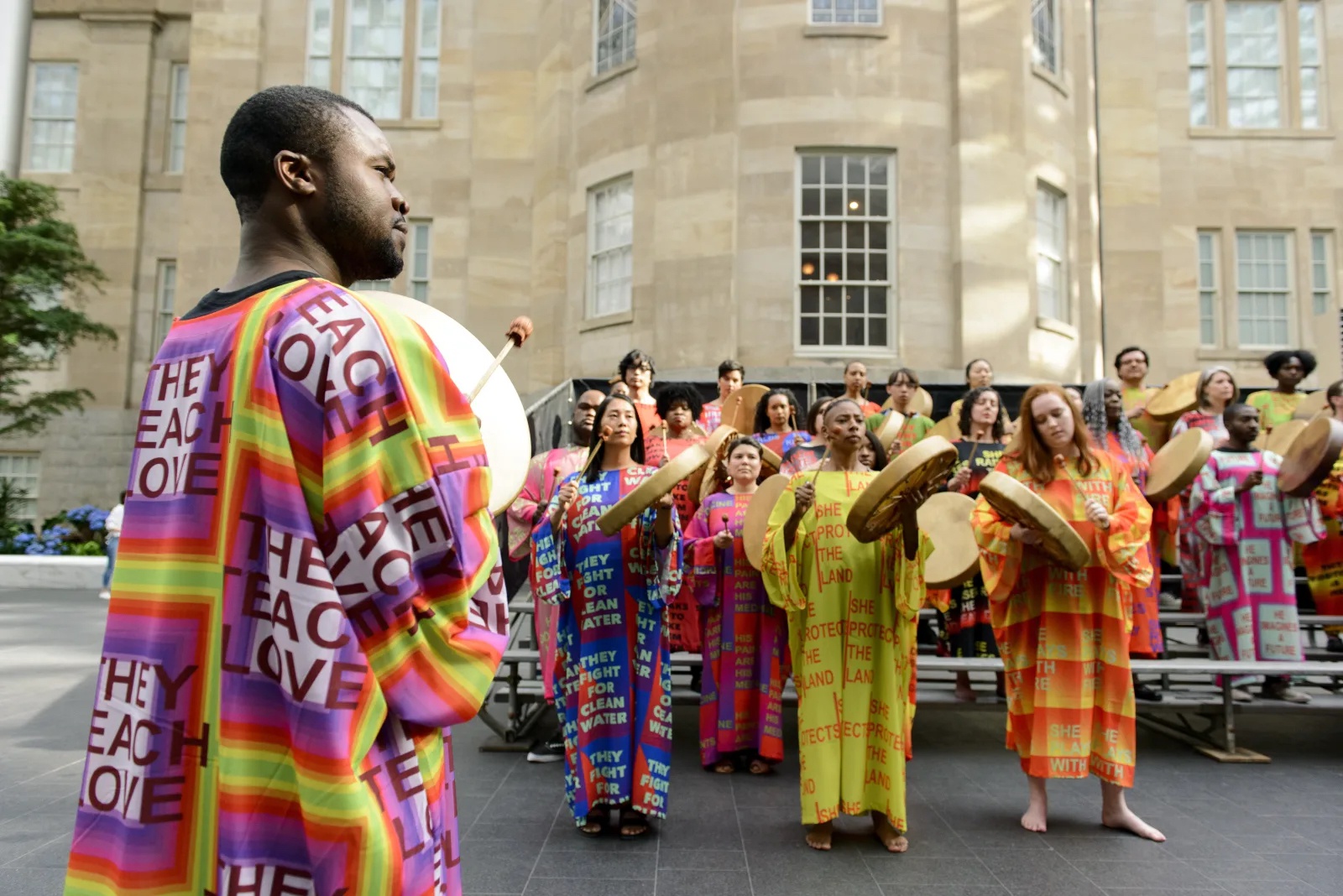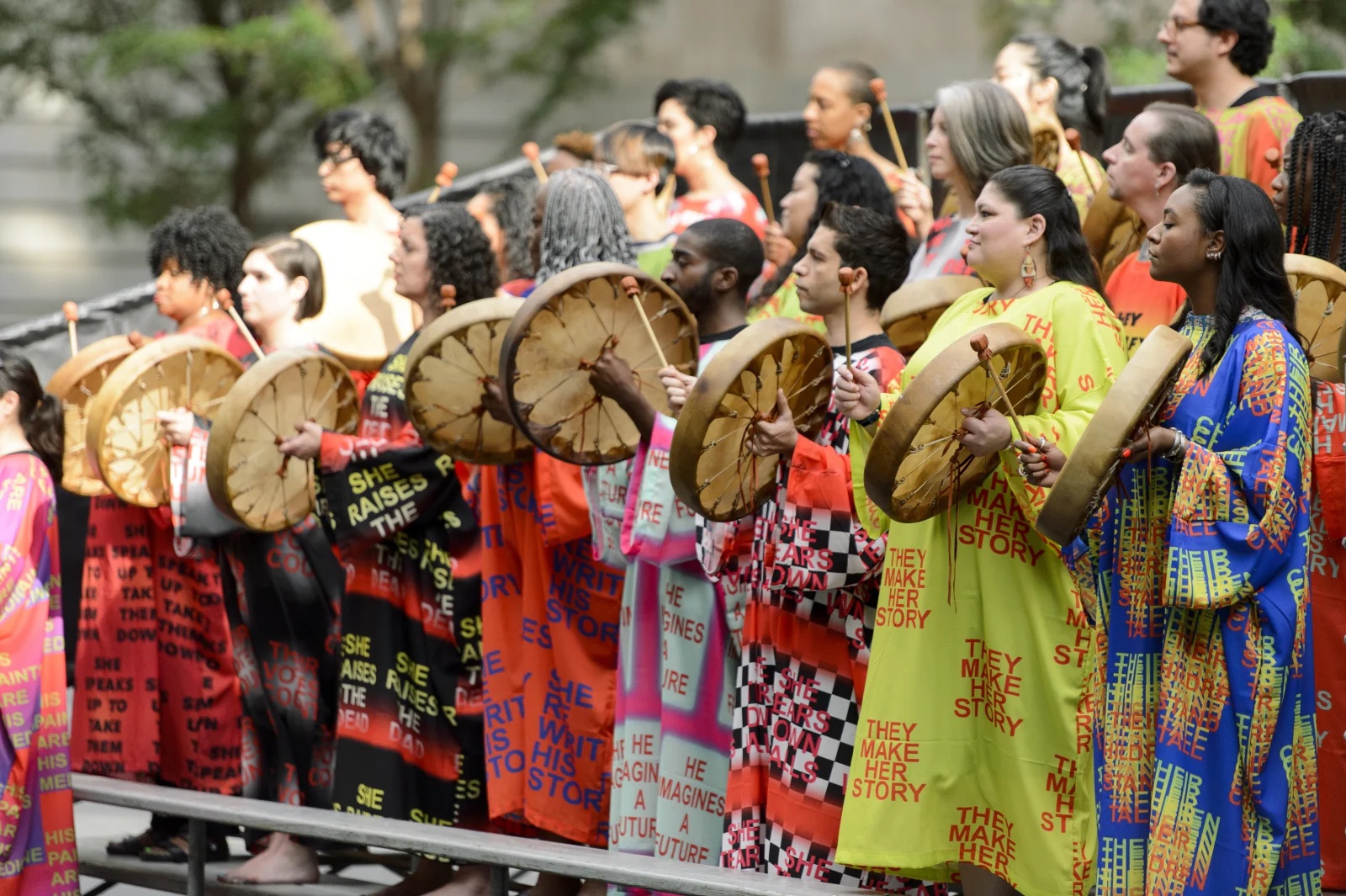 Jeffrey Gibson, To Name an Other, 2019. National Portrait Gallery, Smithsonian, Washington, D.C.