In conjunction with AllRightsReserved.
You can come to expect a dizzying array of textures and motifs when viewing the work of Tomokazu Matsuyama. Born in Japan and now based in New York, the artist fuses pop culture with Eastern and Western art history to create his vibrant compositions.
In collaboration with AllRightsReserved, Matsuyama will release his first ever wooden sculpture. In Natural Shell Pride, the artist created a warrior on horseback that carries emblems reminiscent of samurai iconography, along with the myth of the cowboy. Delicately made through wood and mixed materials, each wooden layer pops with various patterns and comes perched on an opulent pink and yellow base.
Natural Shell Pride is an edition of 75 and sizes in at 24 inches high, 17 inches wide, by 10 inches in diameter.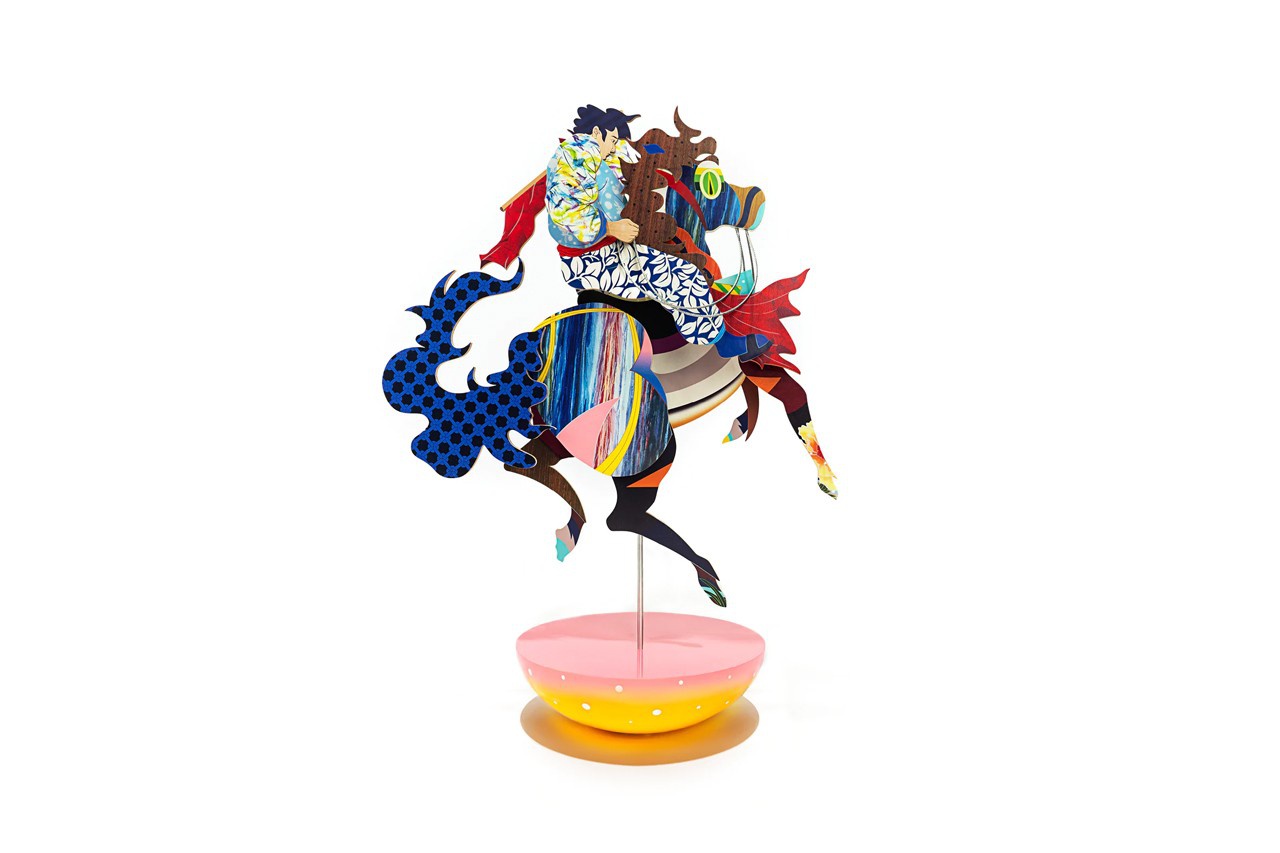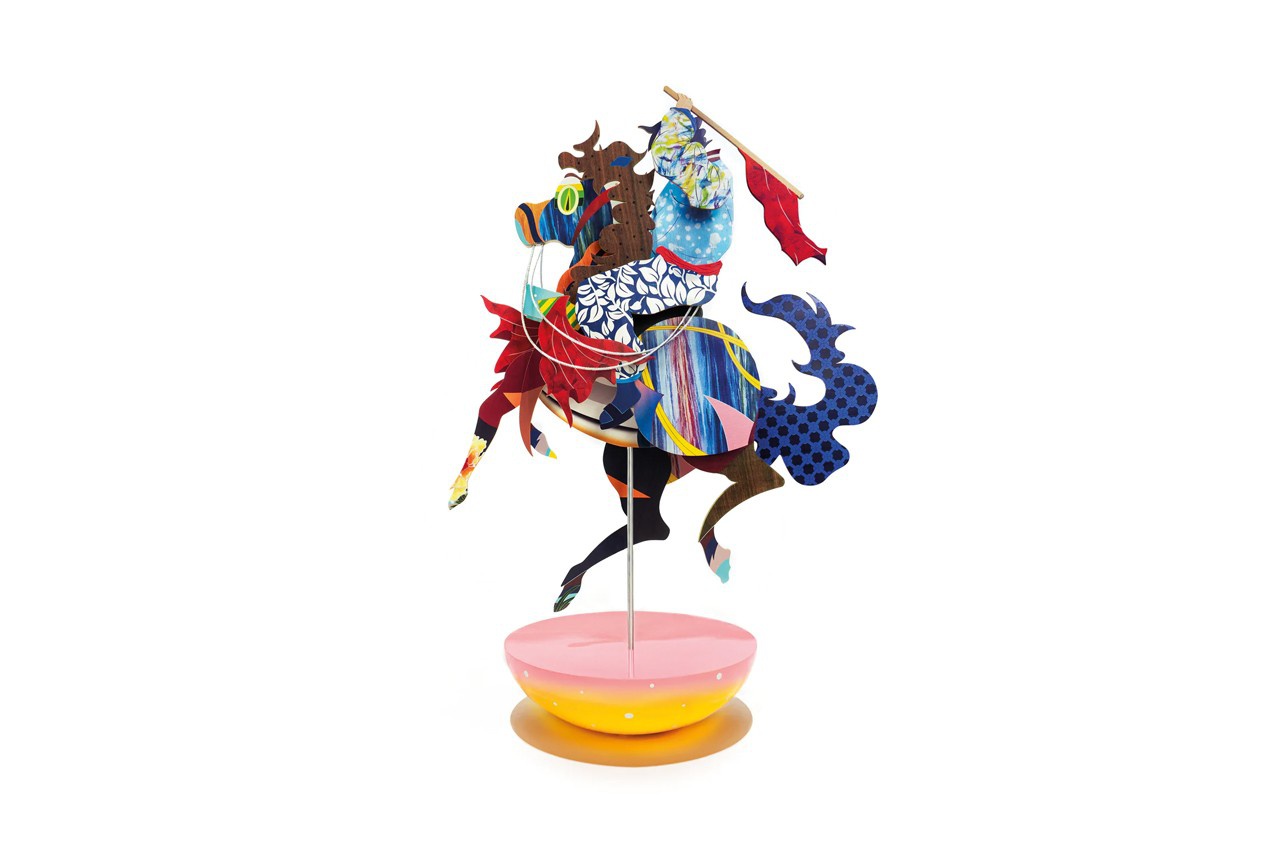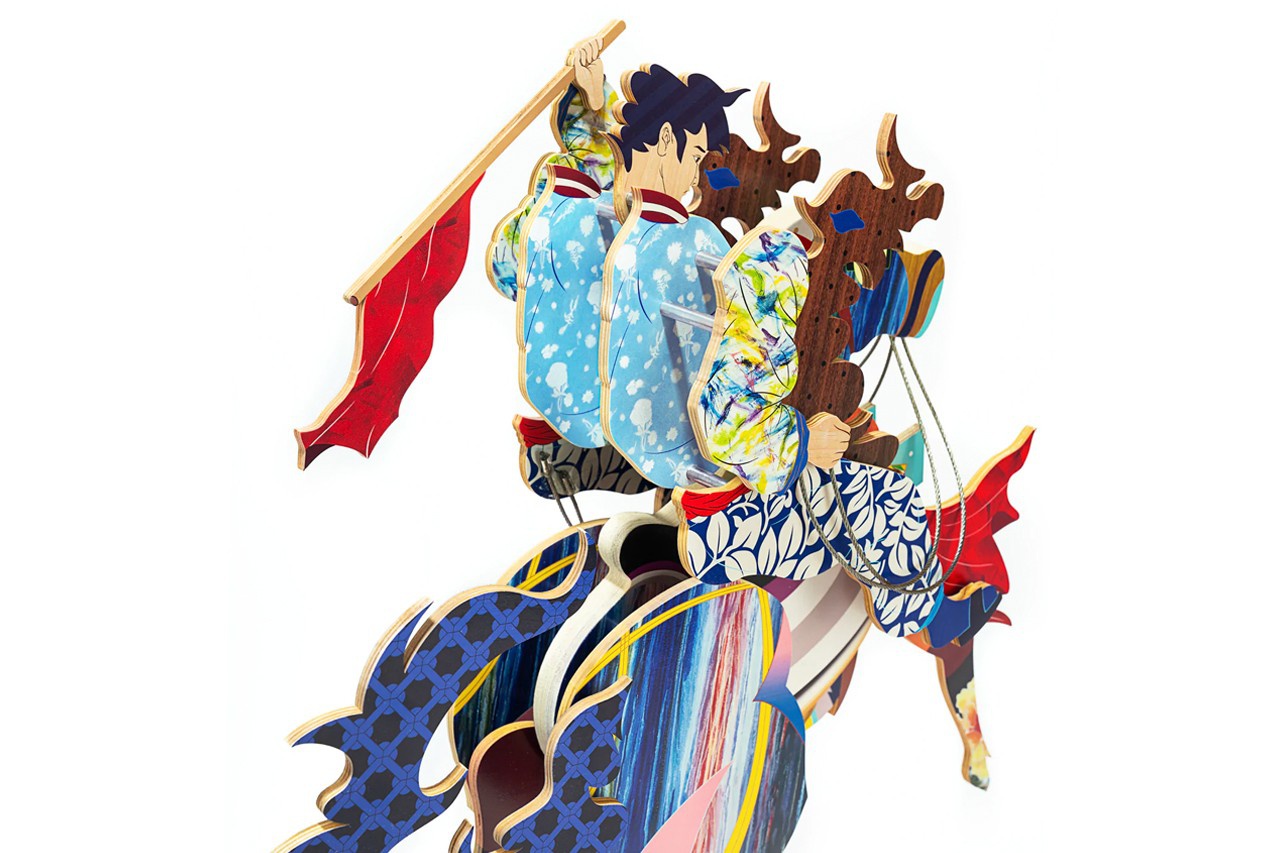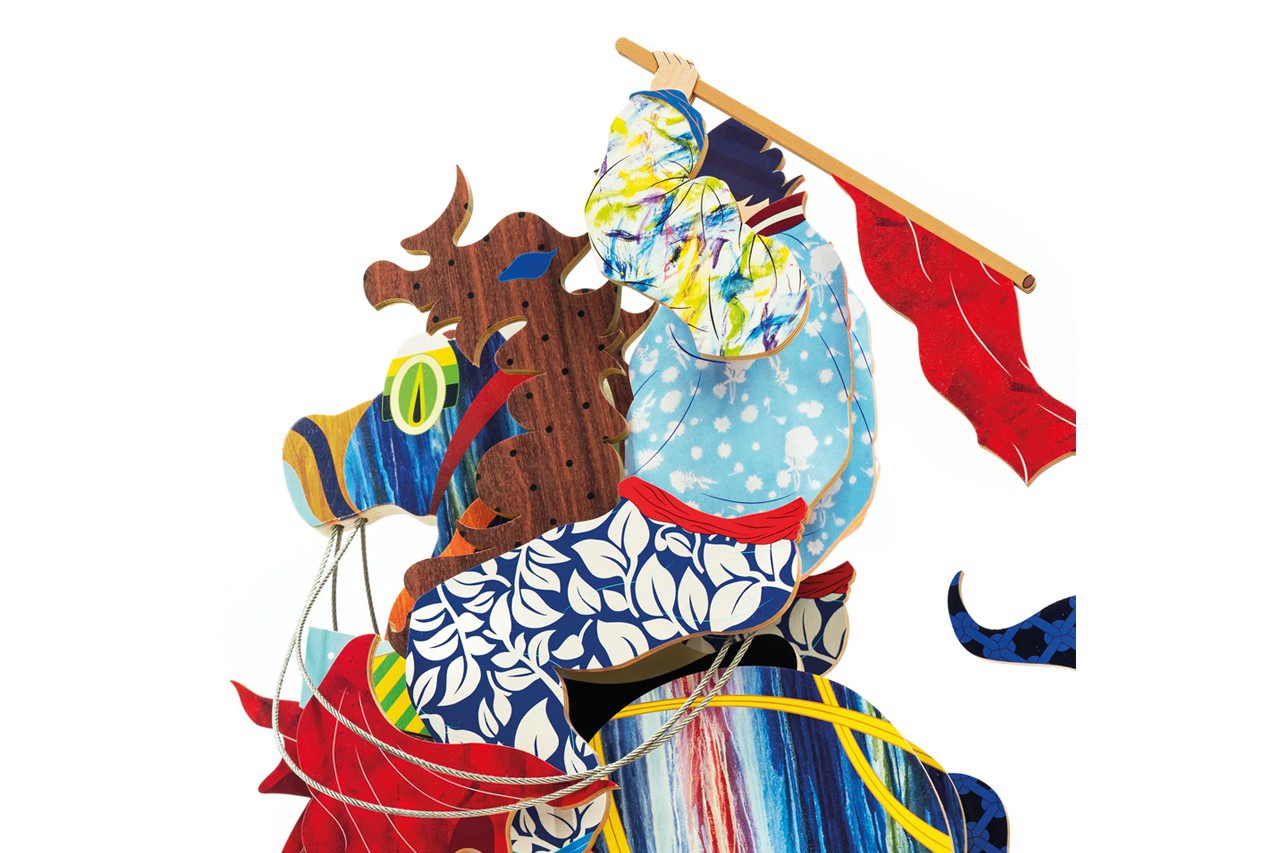 Images courtesy of the artist and AllRightsReserved.