In honor of Kavi Gupta's June 18 opening of exhibition SKIN + MASKS, Vic Mensa's curatorial debut, Cultured hosted a who's who dinner in Chicago on June 17.
On Friday, June 17, a dynamic group of art aficionados and Chicago's most exciting creatives gathered at renowned Japanese restaurant Momotaro to toast Vic Mensa's curatorial debut—the group exhibition "SKIN + MASKS" at Kavi Gupta gallery. In Momotaro's Tokyo-influenced Izakaya, moody neon lit up the subterranean space where attendees enjoyed a delicious sushi dinner paired with sake and cocktails and engaged in conversation across the table and at the bar.
Several of the artists from the group exhibition were present at the evening affair alongside notable figures in entertainment, music and design, including Chance the Rapper, Darryl Wesley, Taylor Bennett, Towkio, Sheila Rashid, Marc Ivory, Andre Muir, Nikko Washington, Vikki Omega Stokes and Aliya Brooks. Major artists and art figures in attendance included David Frej, Jake Troyli, Alyssa Brubaker, Danny Dunson, David Mitchell, Chanelle Lacy, Jamillah James and gallerist Gupta himself.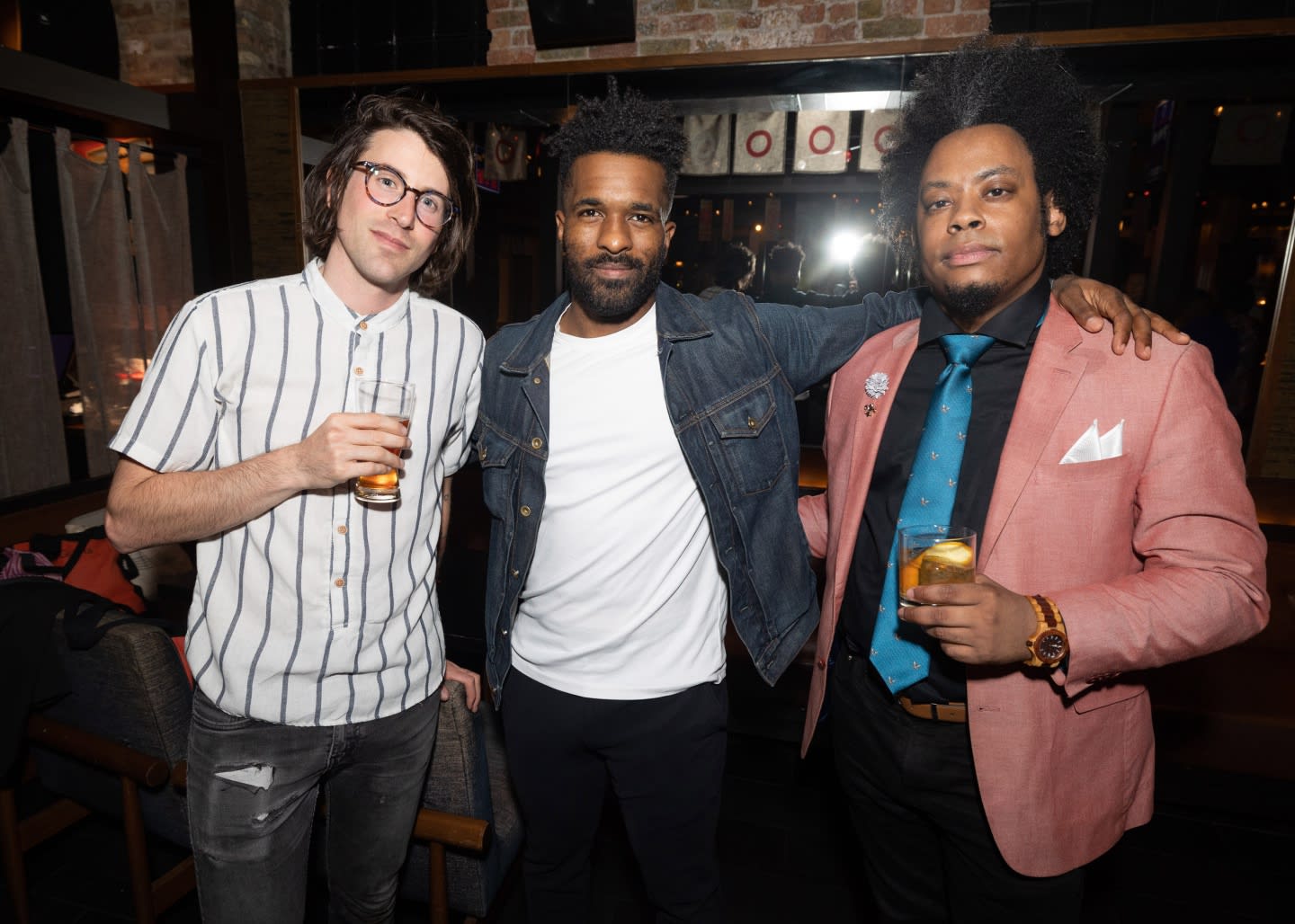 Brendan Jaccarino, Jeremy Johnson, Darryl Wesley.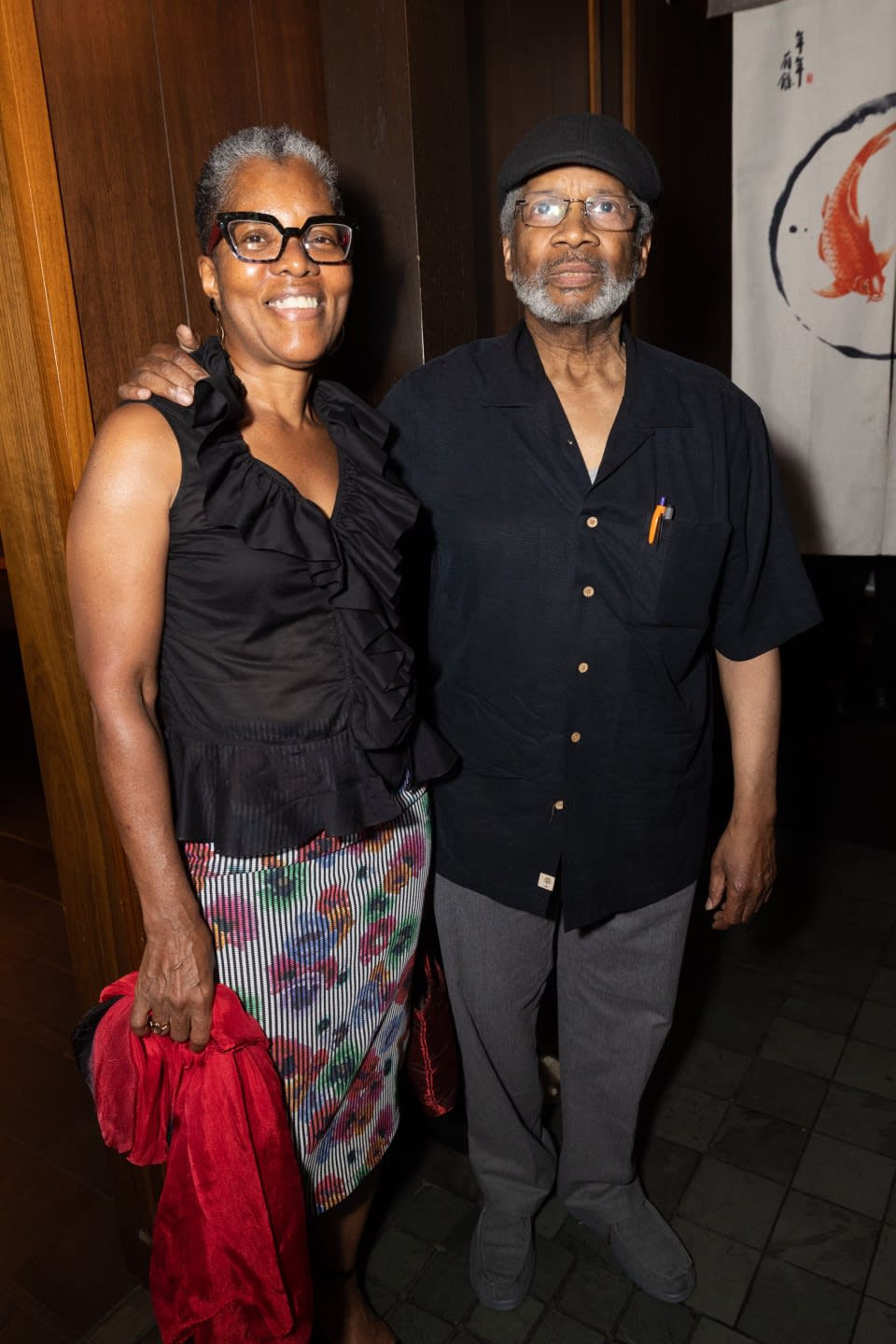 Faith Davis, Sherman Beck.
David Mitchell, Bryan Perry.
Tacy Wagner, Kinsey Alexander, Aryn Foland, Brendan Jaccarino, Erol Scott Harris.
Vic Mensa, Towkio, Jahlil Nzinga, Thelonious Stokes.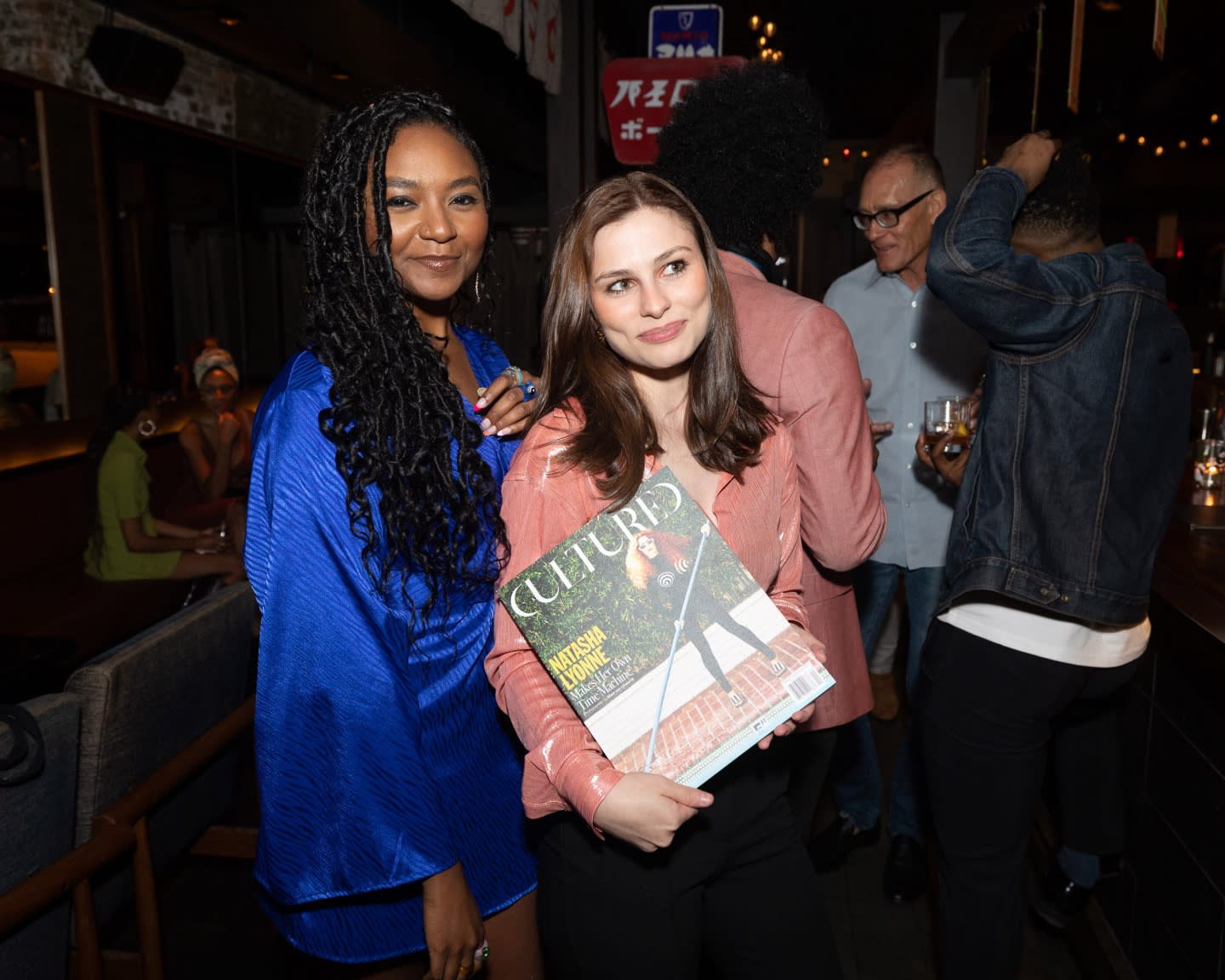 Chanelle Lacy, Ramsey Hoey.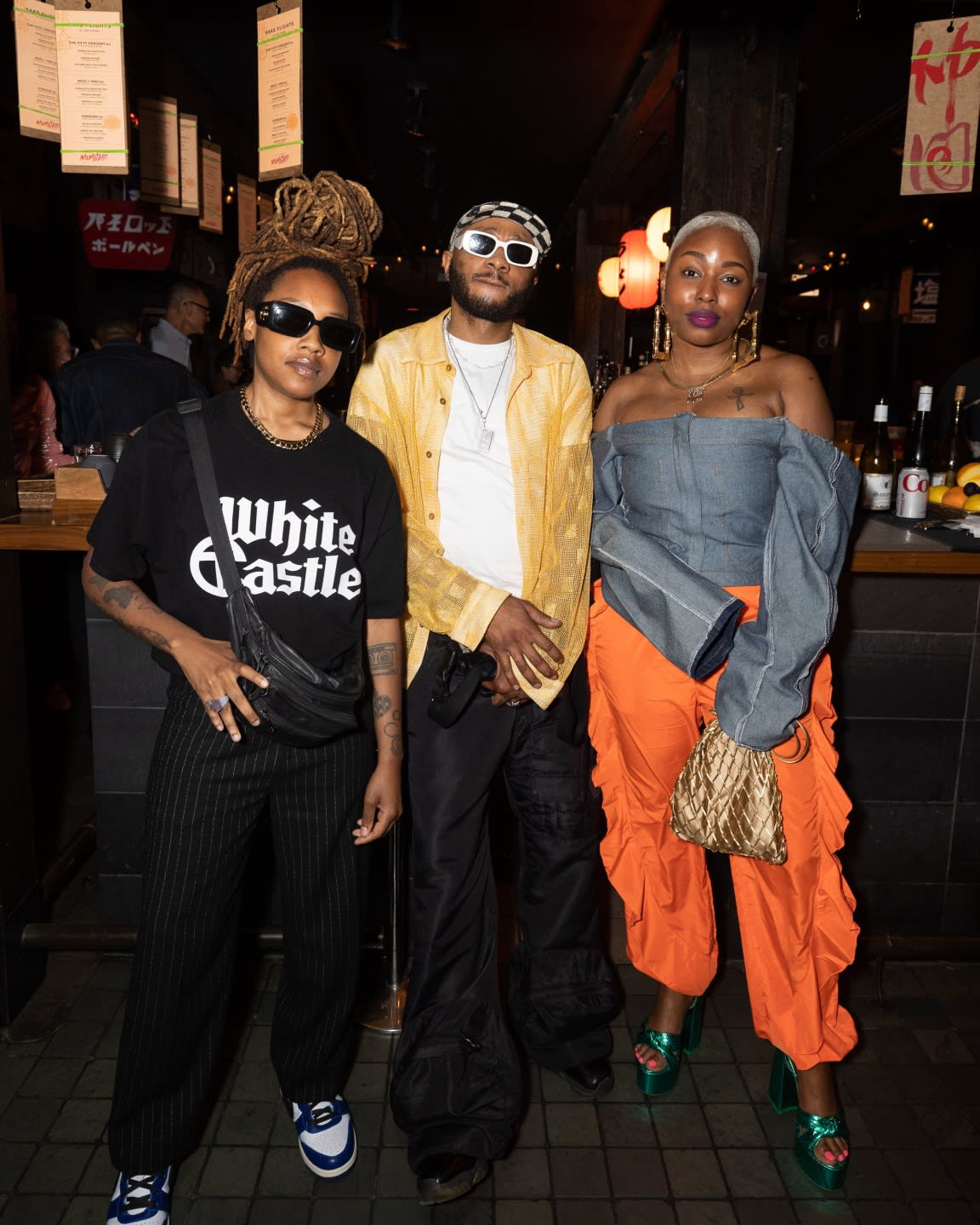 Sheila Rashid, Marc Ivory, Robbie Johnson.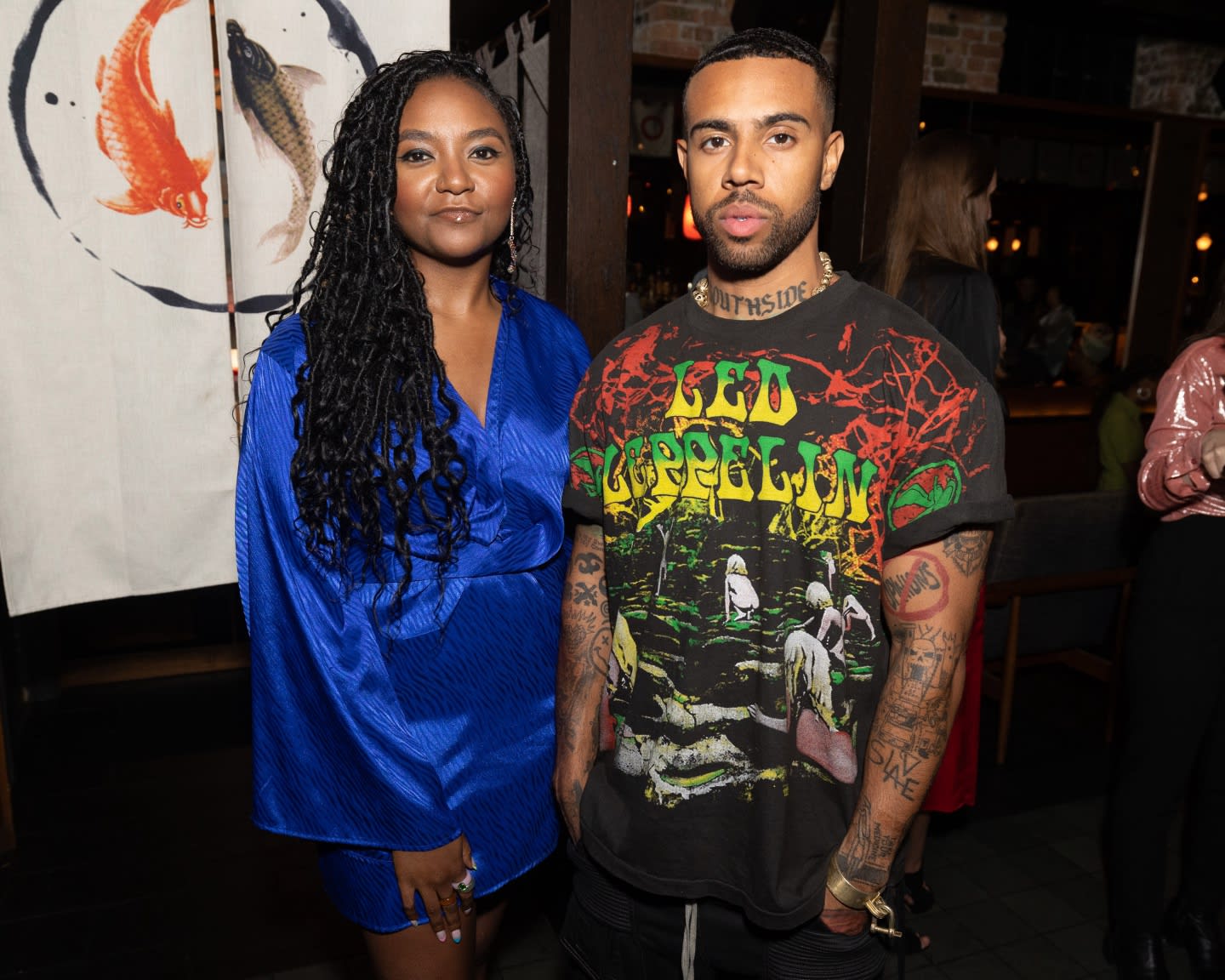 Chanelle Lacy, Vic Mensa.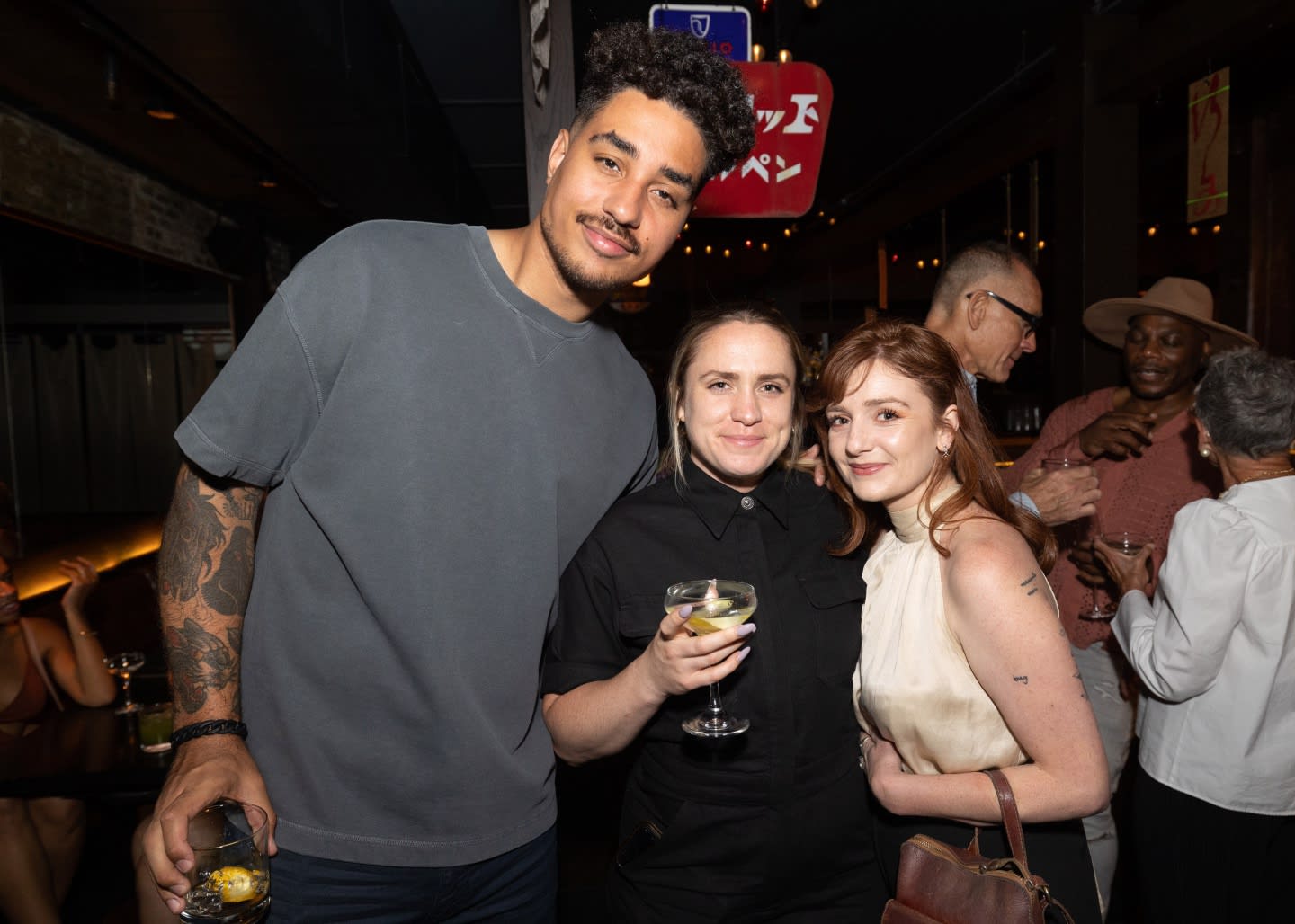 Jenna Troyli, Jake Troyli, Megan Foy.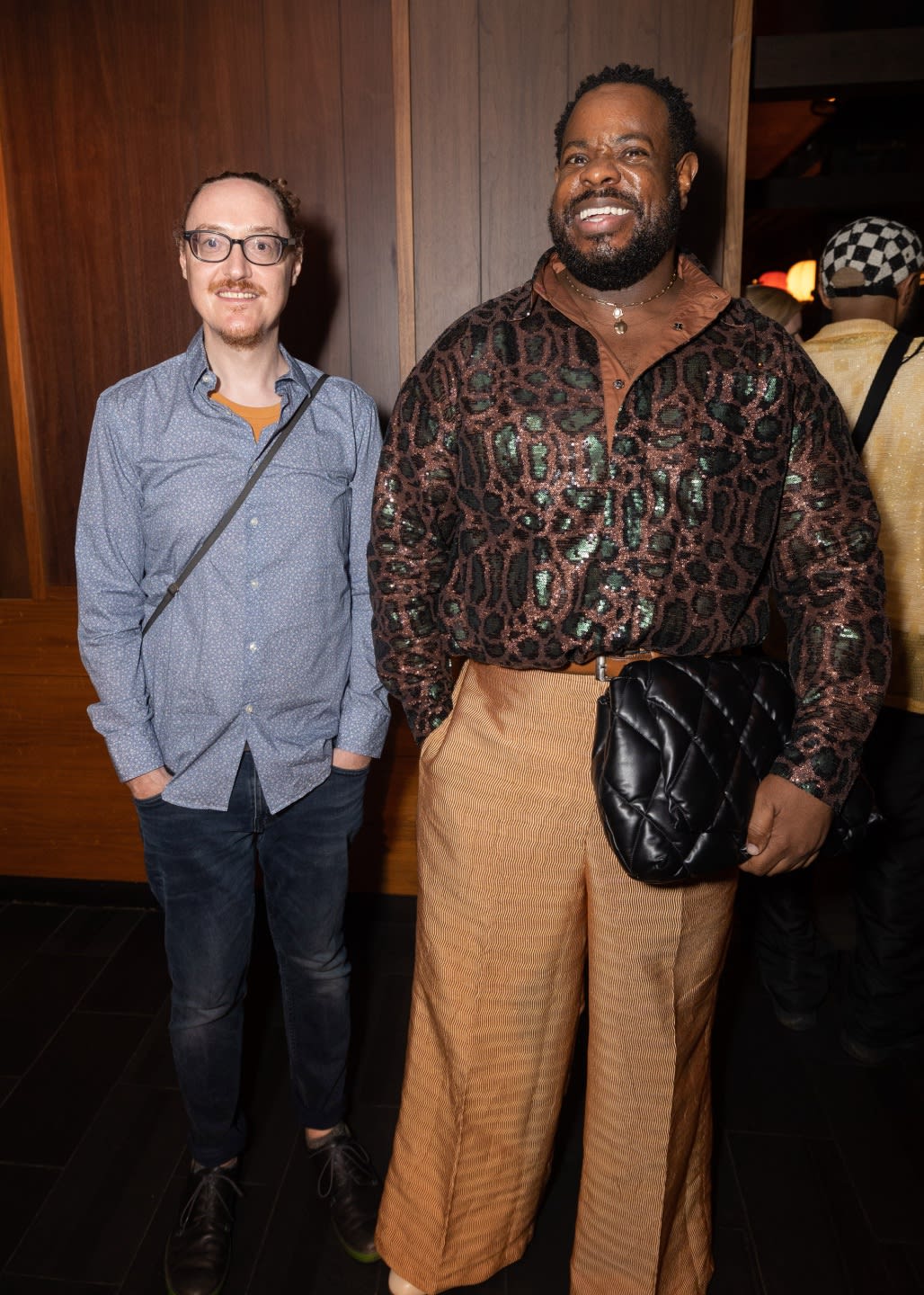 Enda Horgan, Danny Dunson.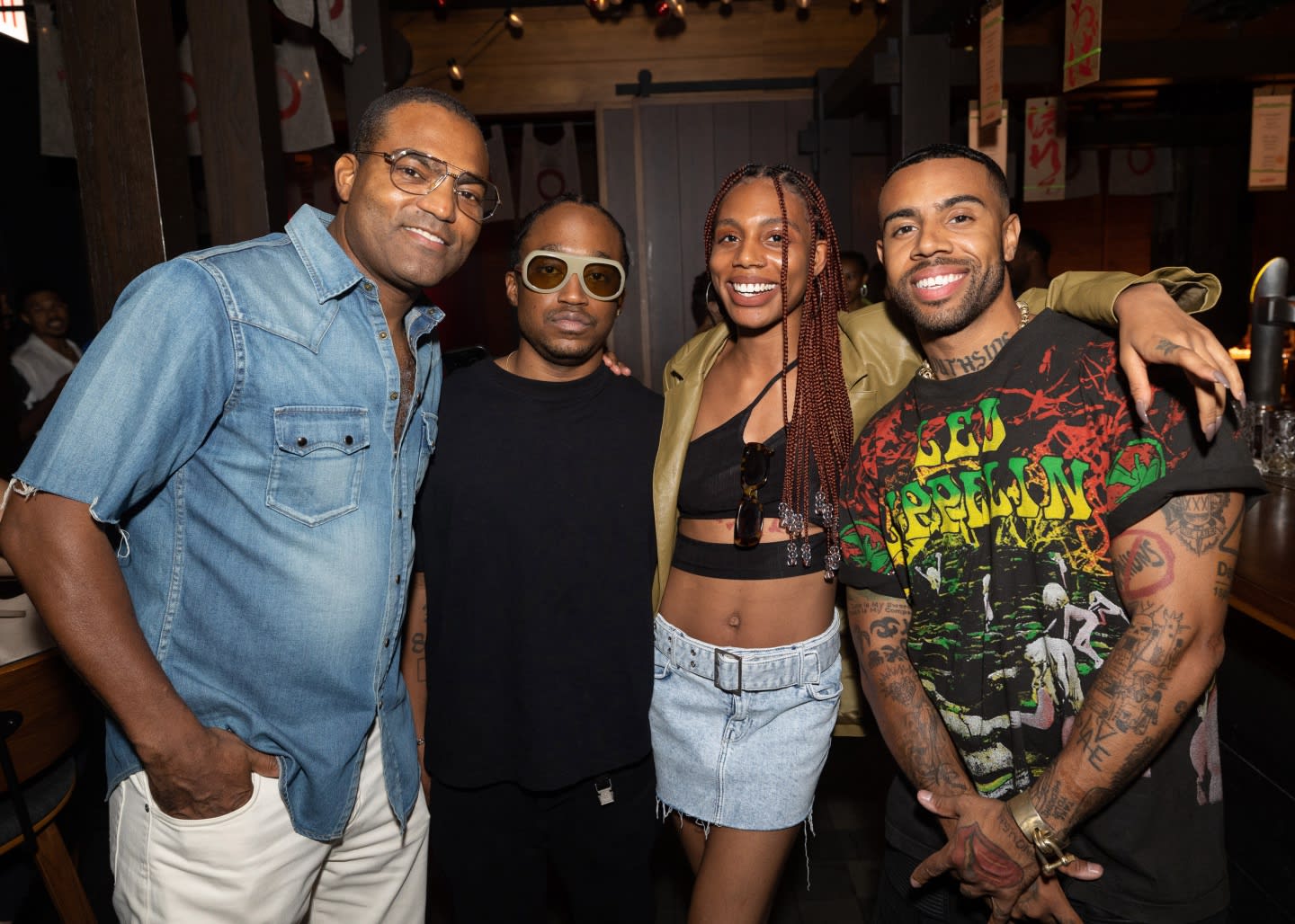 Marc Brooks, Nikko Washington, Jewel Ham, Vic Mensa.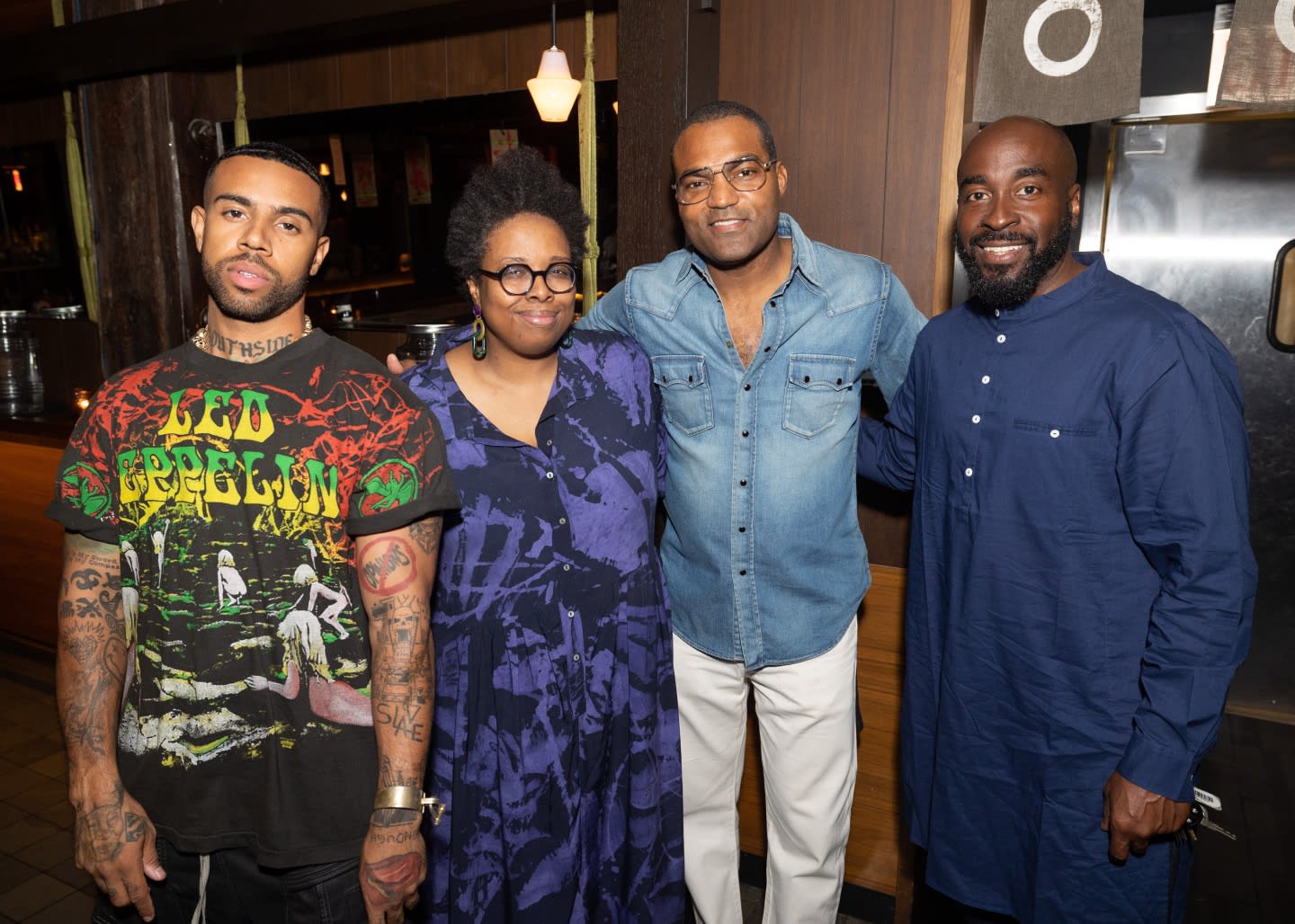 Vic Mensa, Jamillah James, Marc Brooks, Eric Williams.
Nikko Washington, Maria Coss, Andre Muir.
Nova Zaii, Zekur.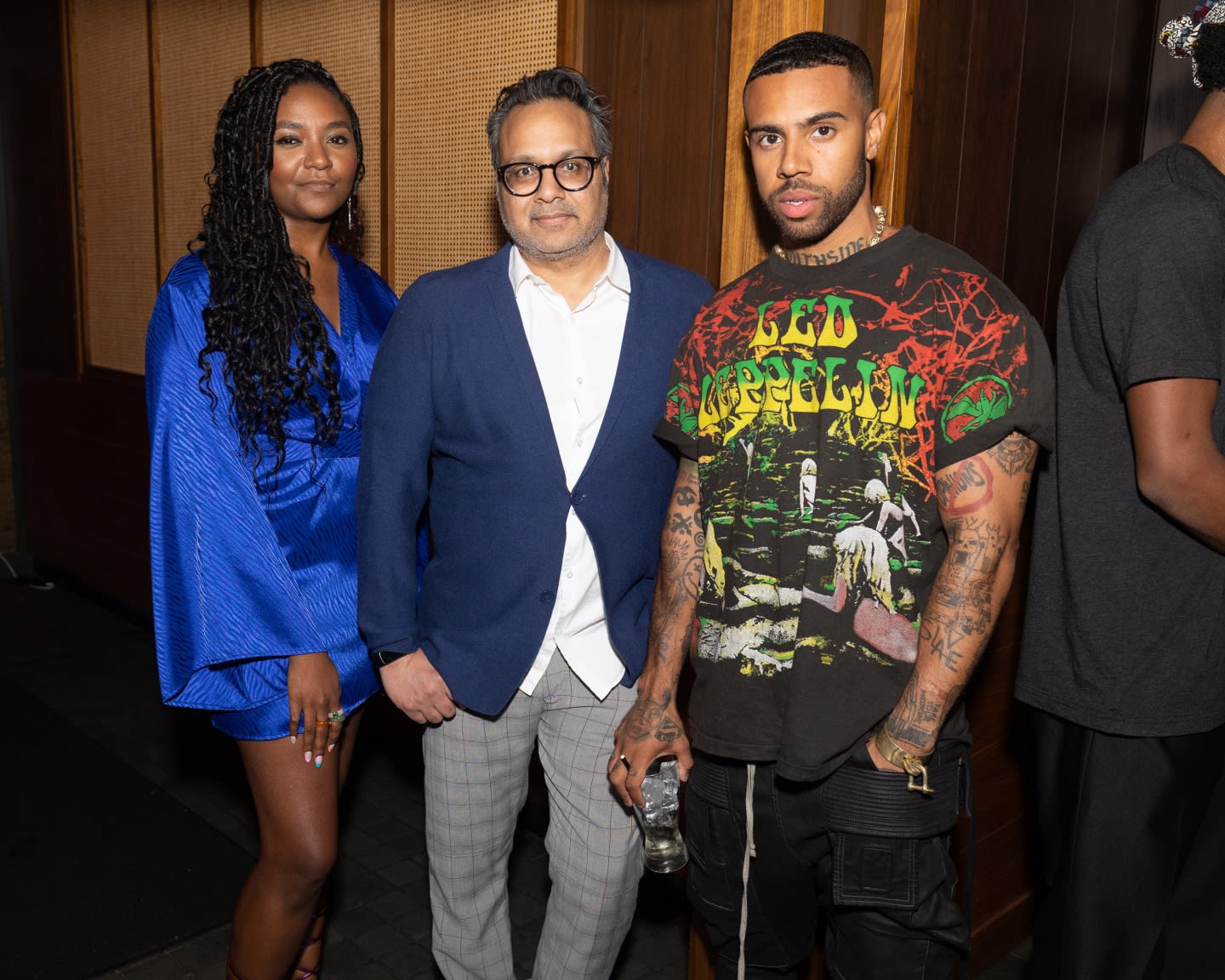 Chanelle Lacy, Kavi Gupta, Vic Mensa.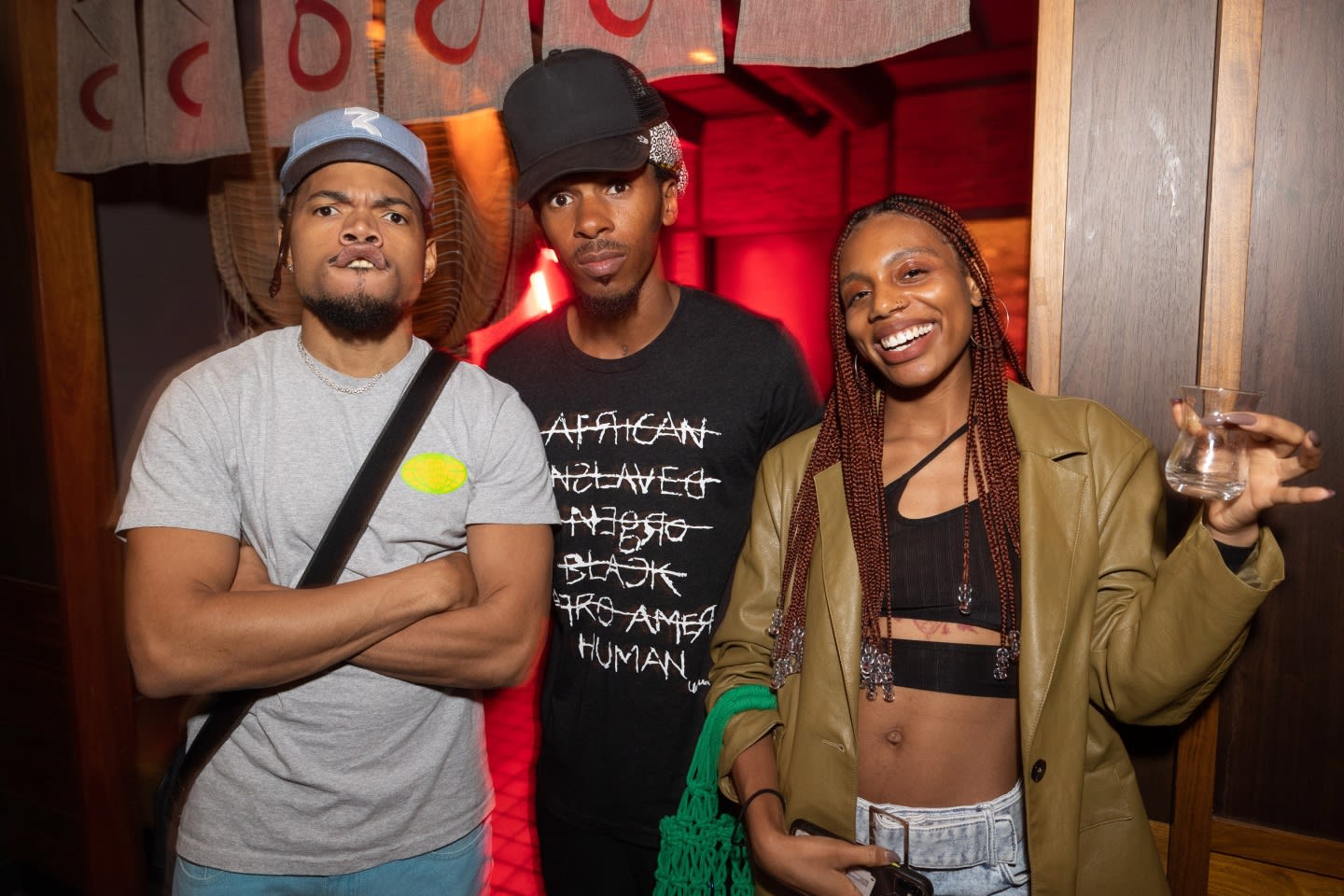 Chance The Rapper, Thelonious Stokes, Jewel Ham.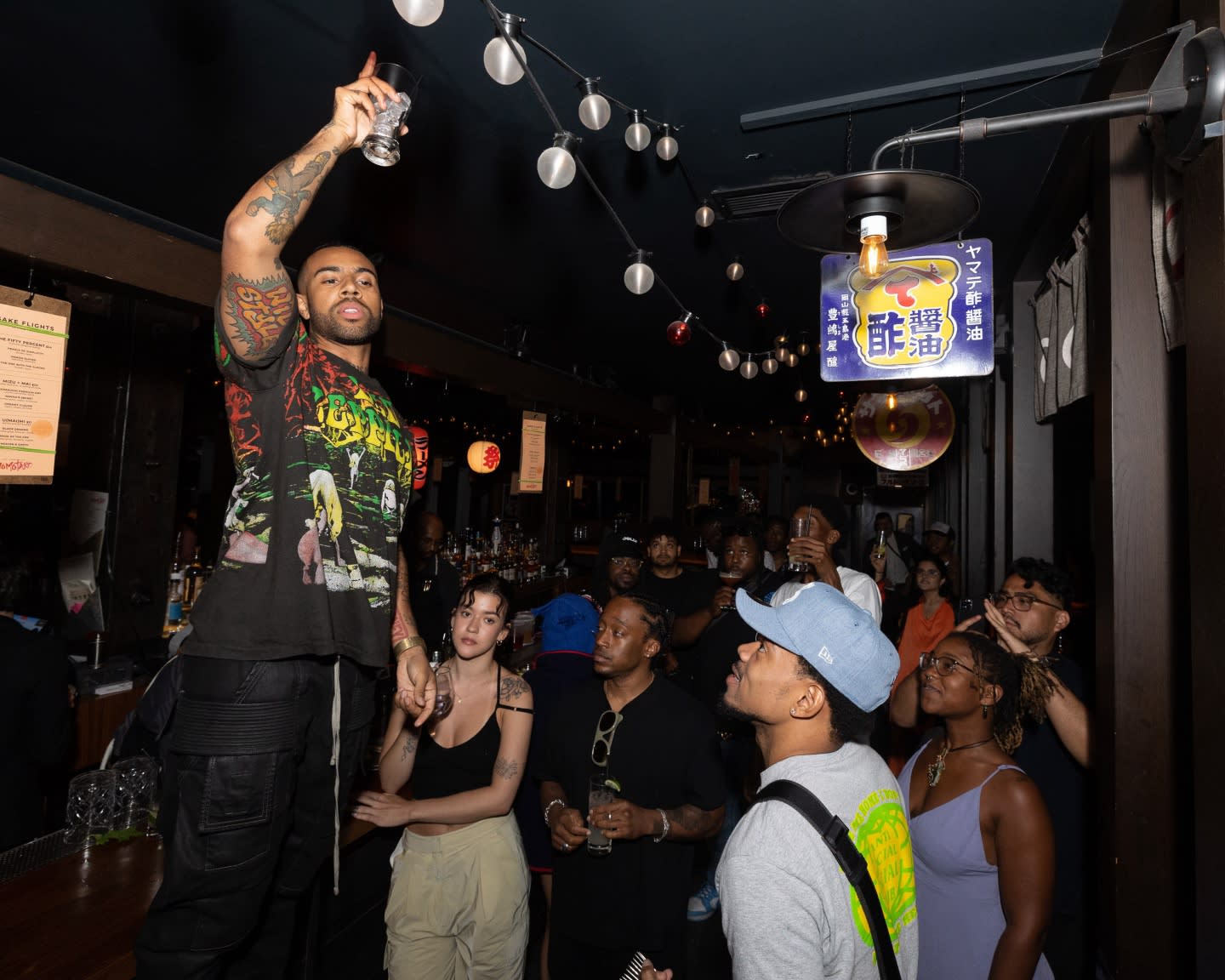 Vic Mensa, Chance The Rapper.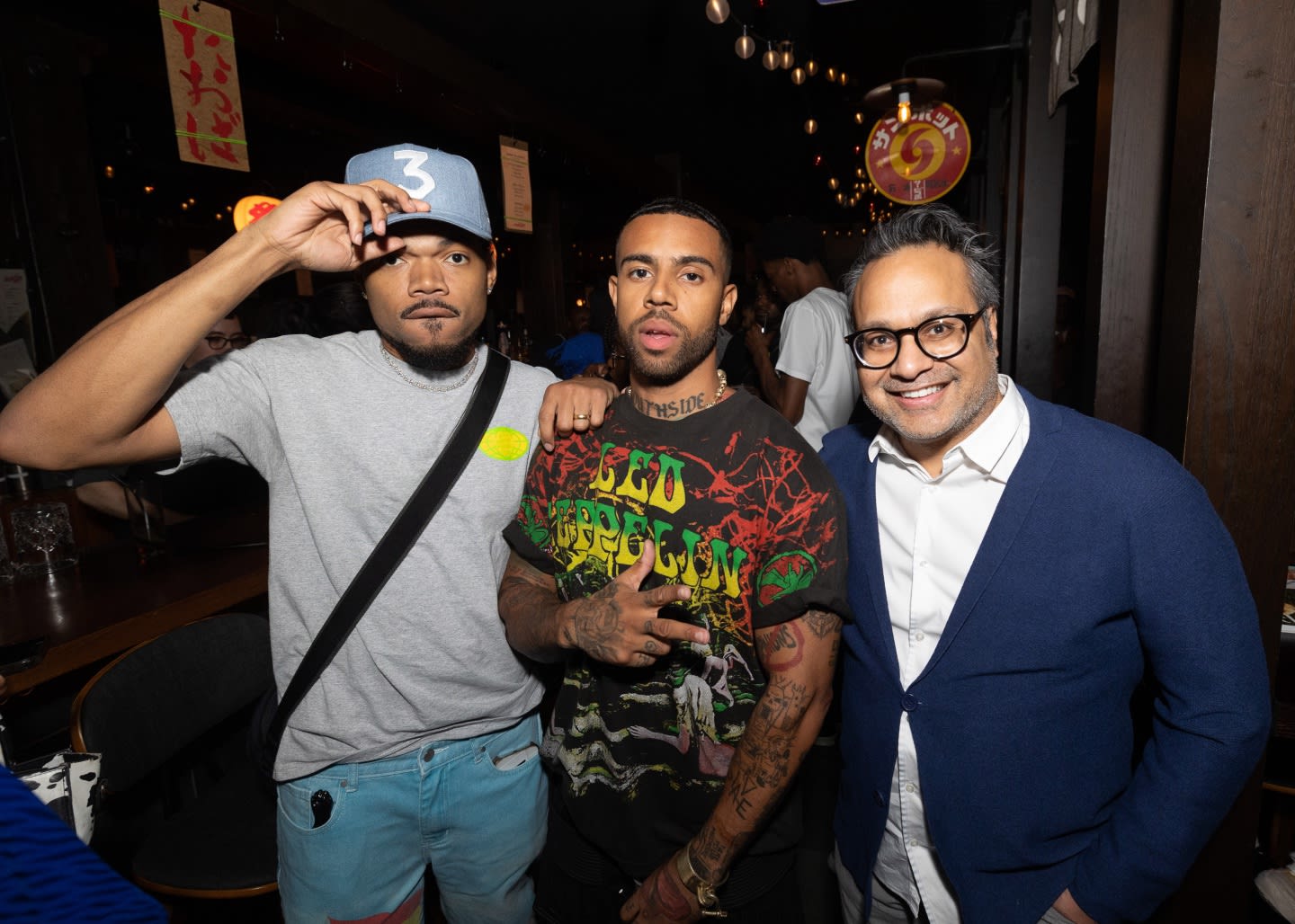 Chance The Rapper, Vic Mensa, Kavi Gupta.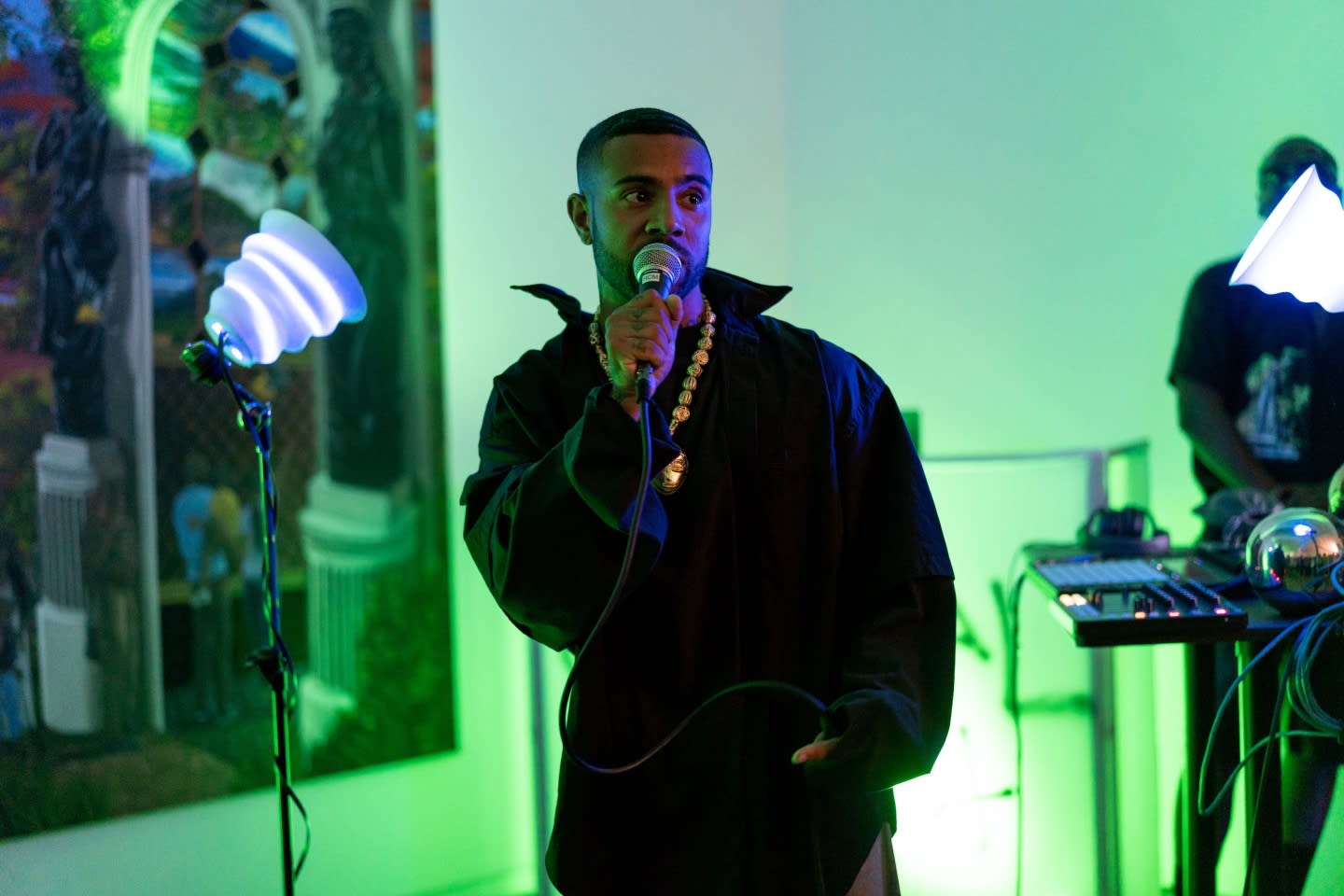 Vic Mensa at the June 18 opening of SKIN + MASKS.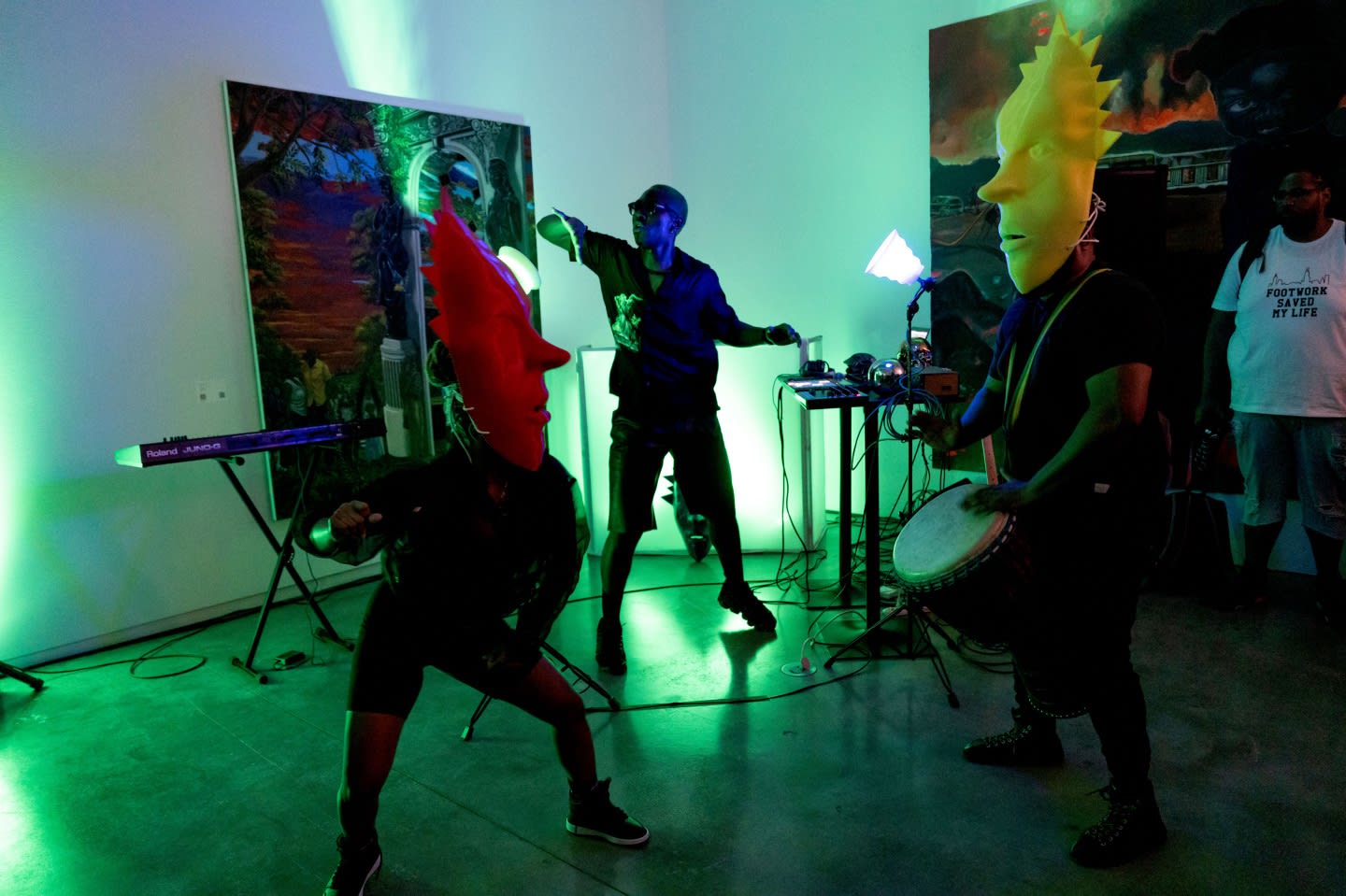 A performance at the June 18 opening.
The following day, on Saturday, June 18, Kavi Gupta celebrated the opening of SKIN + MASKS with a public reception. True to form with Kavi Gupta, this reception radically diverged from traditional exhibition experiences, activating the gallery through a variety of bespoke performances. The evening opened with another performance by Nova Zaii featuring footwork dance, and djembe, animating key conceptual themes running throughout the exhibition, such as disalienation, individuation and the decolonization of aesthetic phenomena. Vic Mensa closed the evening with a performance and DJ set showcasing the interdisciplinary nature of his practice and celebrating his inaugural foray into visual arts curation.