Black Venus invites the audience to explore the Black female image from the late 1700s to the present.
Black Venus is a visual art exhibition exploring Black womanhood across history in visual culture. This exhibition features works from 19 artists who celebrate Black beauty, reflect on Black feminity, and the shaping of Black women in public memory in the past and present.
Curated by Aindrea Emelife, Black Venus departs from the Hottentot Venus, the colonial stage name for Saartje Baartman. Saartje Baartman was a South African woman who was exhibited in the 19th-century Europe colonial era. Hottentot Venus then was attributed to a similar woman exhibition. The women were objects of the exhibition for their 'uncommon' body type in Western Europeans' eyes. The women become objects both of scientific curiosity and more often racist bias and erotic projection.
Black Venus exhibition featuring the archive of Baartman and other historical Black women in visual culture, including several of today's most influential Black image-makers who deal with the complex narratives of Black femininity.
In contrast with the archival of Black women in visual narrative from the 1790s, the contemporary works, including photography, sculpture, mixed media works, and film, depict the Black women's empowerment. The exhibition invites the audience to explore the Black female image from the late 1700s to the present, "to confront the racial and sexual objectification", but also Black women's resistance against oppression. Through revisiting the past, the audience is expected "to see how far we have come, so we can look to the future", says Emelife
Coreen Simpson, Black Girl with Eye, 1992 from About Face series. Courtesy of Artist.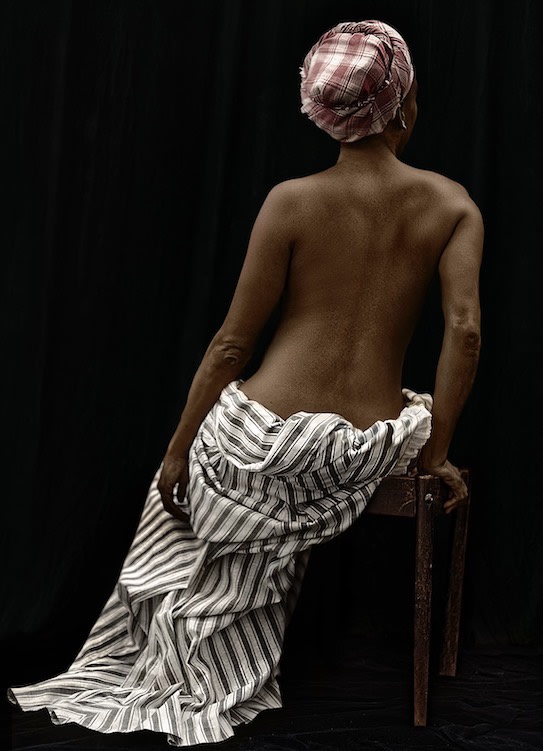 Ayana V. Jackson, Anarcha, 2017. Courtesy of Artist.
Nineteen international artists who participate in the Black Venus exhibition are: Sadie Barnette, Widline Cadet, Shawanda Corbett, Renee Cox, Ayana V. Jackson, Deana Lawson, Zanele Muholi, Jenn Nkiru, Amber Pinkerton, Tabita Rezaire, Coreen Simpson, Ming Smith, Maud Sulter, Kara Walker, Carrie Mae Weems, Alberta Whittle, Carla Williams, Mickalene Thomas, and Deux Femmes Noires.
© Zanele Muholi, courtesy of Yancey Richardson, New York, and Stevenson, Capetown and Johannesburg – Miss Lesbian I, Amsterdam, from the series Miss (Black) Lesbian, 2009.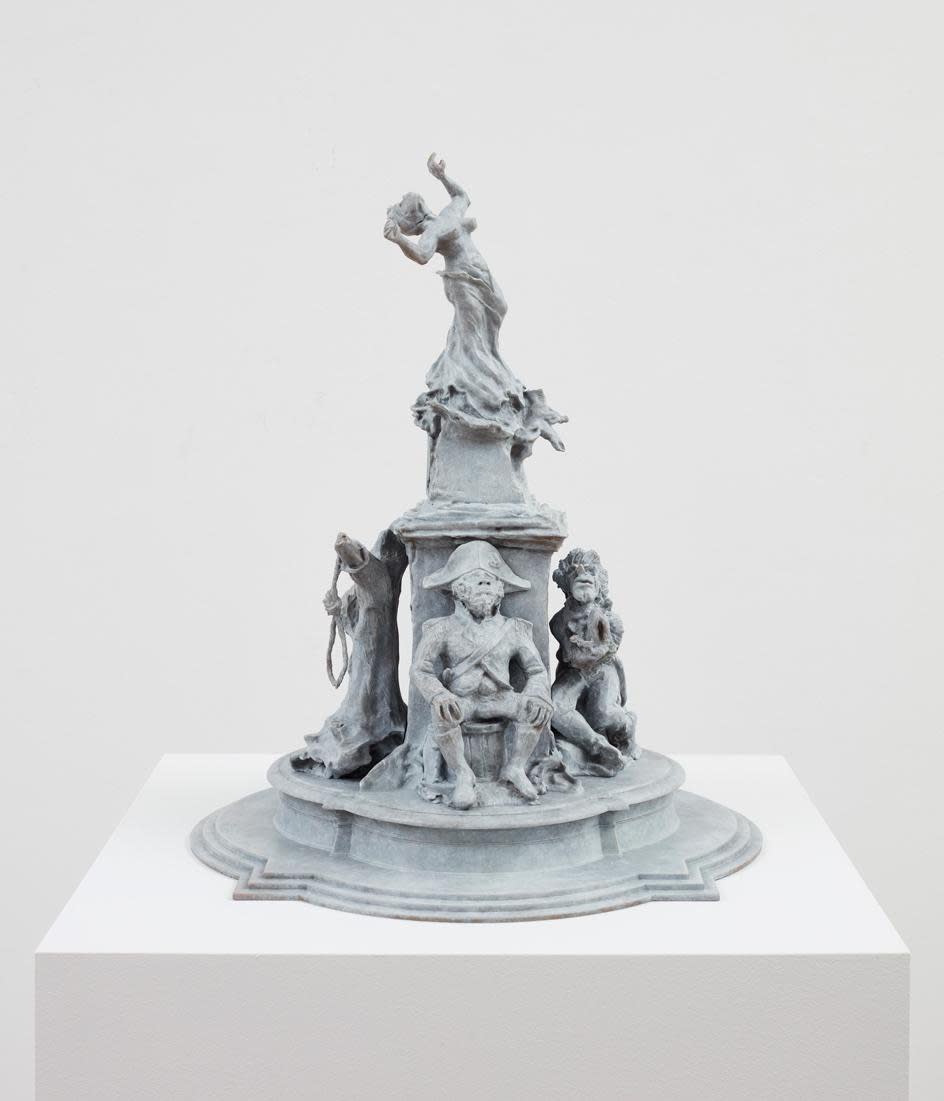 Kara Walker, Walker Fons Americanus, 2019. Copyright: Kara Walker, Courtesy of Sikkema Jenkins; Spruth Magers.
Their artworks portray "the Black woman is resilient, powerful, soft, luxurious, queer, disabled, a fashion icon, ethereal, mother, daughter, friend, and lover." According to Emelife, "Black Venus is a feeling. It is a valiant call to action, to be seen and to celebrate in Black women; their aspirations, convictions, contributions and how perceptions of Black womanhood have shifted over time." This exhibition also reclaimed the agency of Black women.
Black Venus curated by Aindrea Emelife, is on view at Fotografiska New York, from 13 May to 21 August 2022.