Manuel Mathieu: Keeping things whole
Pilar Corrias, 54 Eastcastle Street
28 April–28 May 2022
Known for abstracted figurations of haunting, amorphous forms that evoke Bacon's disfigured protagonists, Haitian-born Montreal-based painter Manuel Mathieu, who recently joined Pilar Corrias, contends with Haitian political history and its relationship to his family in this recent body of work.
Presented as a process of (self) discovery, paintings that compose Keeping things whole form an internal landscape of sorts, reflecting the ravage of political strife and displacement on the body.
In the mix-media painting Keeping Things Whole (2021), two individual cells containing abstracted figures rendered in travelling strokes appear to originate from the same organism, perhaps alluding to the internal divisions created by shifting identities over time.
---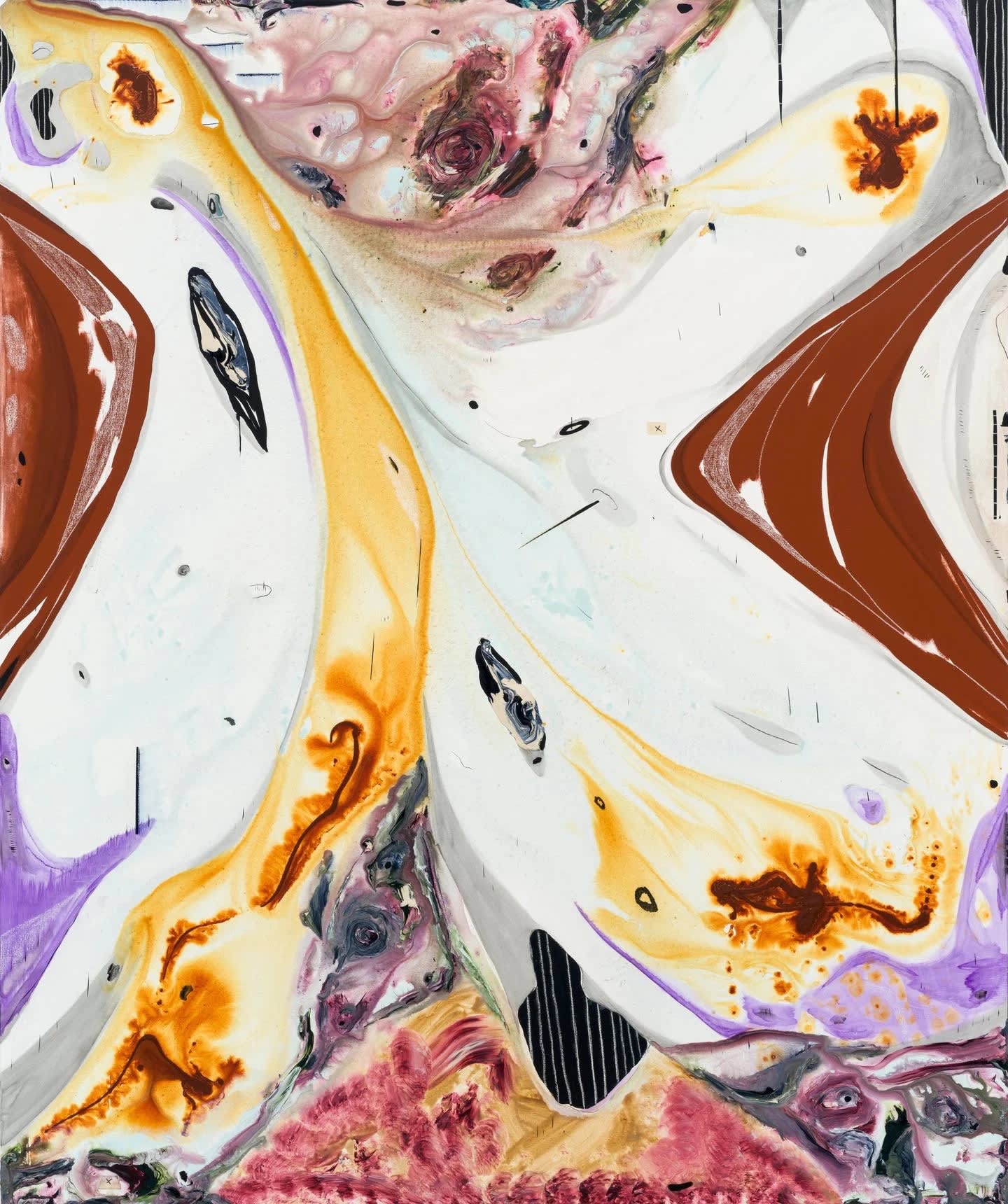 Manuel Mathieu, The Birth of Nature 2, 2022. Acrylic, chalk, charcoal, oil stick, and tape on canvas. 228.6 x 190.5 cm. Courtesy the artist and Pilar Corrias, London.