PHILADELPHIA (KYW Newsradio) — There's a new art installation on Independence Mall that can change meaning and conversation, depending on where you stand.
The sculpture arrived at the Weitzman National Museum of American Jewish History at 5th and Market Streets just in time for Jewish American Heritage Month.
The bright Lamborghini yellow artwork is 8 feet tall, 16 feet wide, and 5 feet deep. And it's two letters, that read both "OY" — as in "oy vey" — and "YO" — as in "Yo, Adrian!" — depending on what side you're standing on.
The piece was created by Brooklyn artist Deborah Kass.
"I'm honored that the museum wanted this piece here," she said. "I think it's going to be a great contribution to the community and the arts in Philadelphia."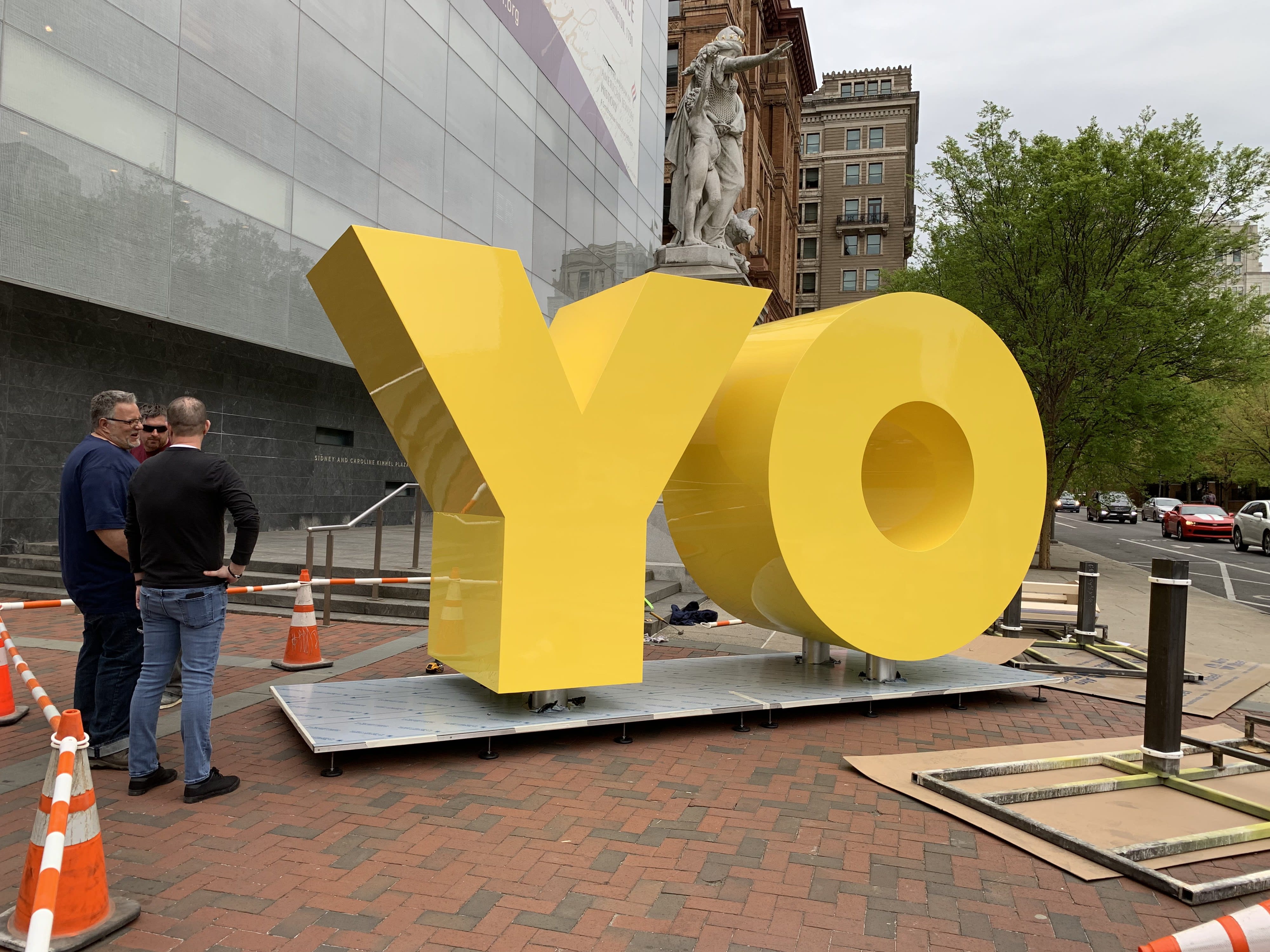 Installing Deborah Kass's OY/YO. Courtesy of Kavi Gupta.
Josh Pearlman, the museum's chief curator and director of exhibitions and interpretation, said they had been talking to Kass about bringing the sculpture for a number of years.
"What it does is that it brings into the contemporary all of these stories and feelings and people that are represented inside our museum," he said. "It both speaks to the Jewishness of our institution and the Americanness this of this location."
Emily August, the museum's chief public engagement officer, expanded on how well it fits both the museum and the city.
"'Oy' is a Yiddish word. It's also an expression, kind of an onomatopoeia. You know, something's bothering me or ... my to-do list is too long. It can mean anything," she said, whereas "Yo" is "uniquely Philadelphian ... it also means 'I' in Spanish, and we have a huge Latino community in Philadelphia."
"OY/YO" will be here for at least a year.