Inspired by the multilayered histories of the city's waterways, the biennial's curatorial team has amassed an exciting array of contemporary Canadian and international artists, with a focus on Indigenous artists.
Jeffrey Gibson, I AM YOU RELATIVE , 2022. Toronto Biennial of Art (2022). Co-commission by MOCA and the Toronto Biennial of Art (2022)
Jeffrey Gibson's I AM YOUR RELATIVE at MOCA
Graphic technicolor posters and stickers cover the interiors and exteriors of MOCA's lobby, extolling Indigenous land ownership and other dimensions. Like artists such as Allen Ruppersberg and John Giorno, Gibson emblazons the public environment with the vernacular language of mass culture — specifically, that of the infographics that saturate our surroundings. Visitors can lounge in pillowed cubby-like pods; kids are encouraged to read inclusive children's books from the pod's bottom shelves. According to the work's didactics, the queer Mississippi Choctaw-Cherokee interdisciplinary artist pulls from "aesthetic and material histories drawn from Indigenous cultures of Americas" to present a "visual archive that prioritizes Indigenous, Black, Brown, and queer voices." The site-specific installation is a sumptuously tactile and visually rich in-person experience for viewers weary of the pandemic's social distancing.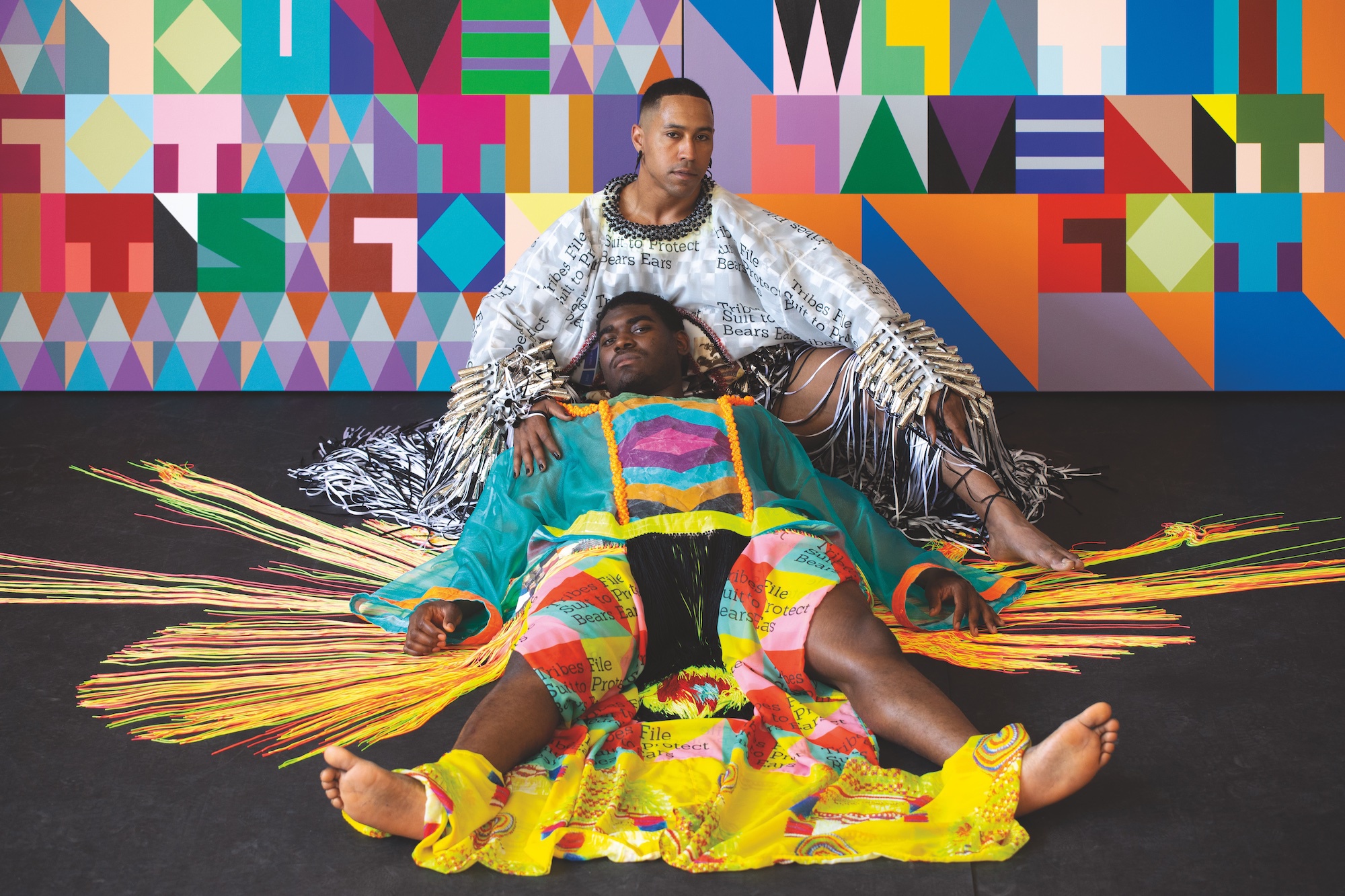 Jeffrey Gibson, Mx. Oops and Xavier, 2018. Digital photograph, dimensions variable. Courtesy the artist.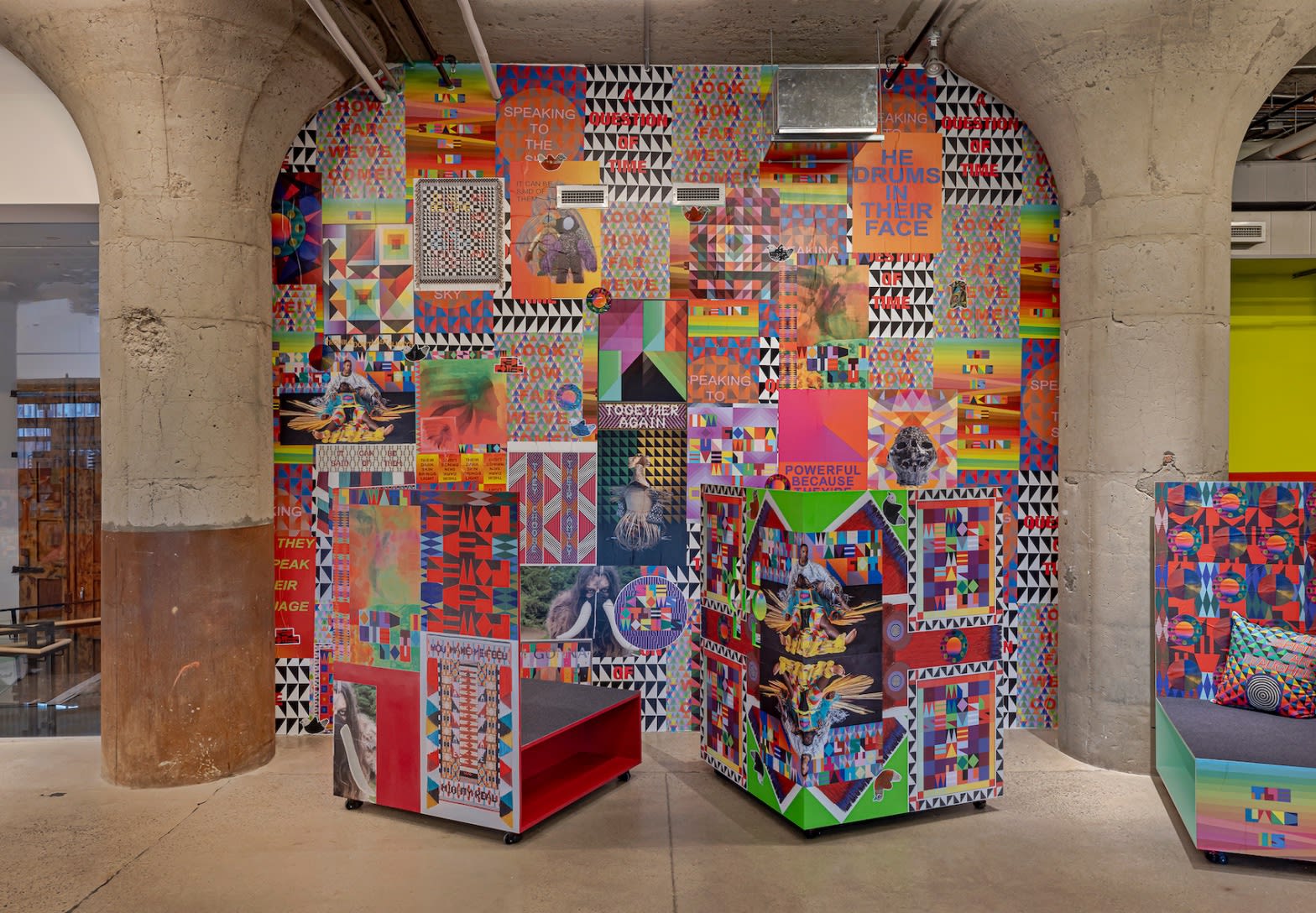 Jeffrey Gibson, I AM YOU RELATIVE , 2022. Toronto Biennial of Art (2022). Co-commission by MOCA and the Toronto Biennial of Art (2022)