From new exhibitions of Luchita Hurtado at LACMA, to presentations by Gabriel Rico, Gabriella Sanchez and Tania Candiani at the fair, Frieze Week LA is a celebration of Latin art.
Drawing on the historical ties and deep relationship between California and Latin America, many of the artists exhibited this year at Frieze Los Angeles create works in response to ideas of cultural identity and representation.
GALLERY PRESENTATIONS
Focus LA, the fair's section dedicated to younger galleries, follows the creative direction of LACMA curator Rita Gonzalez andfeatures exciting young artists of Latin American descent, including Gabriella Sanchez and Jamie Muñoz.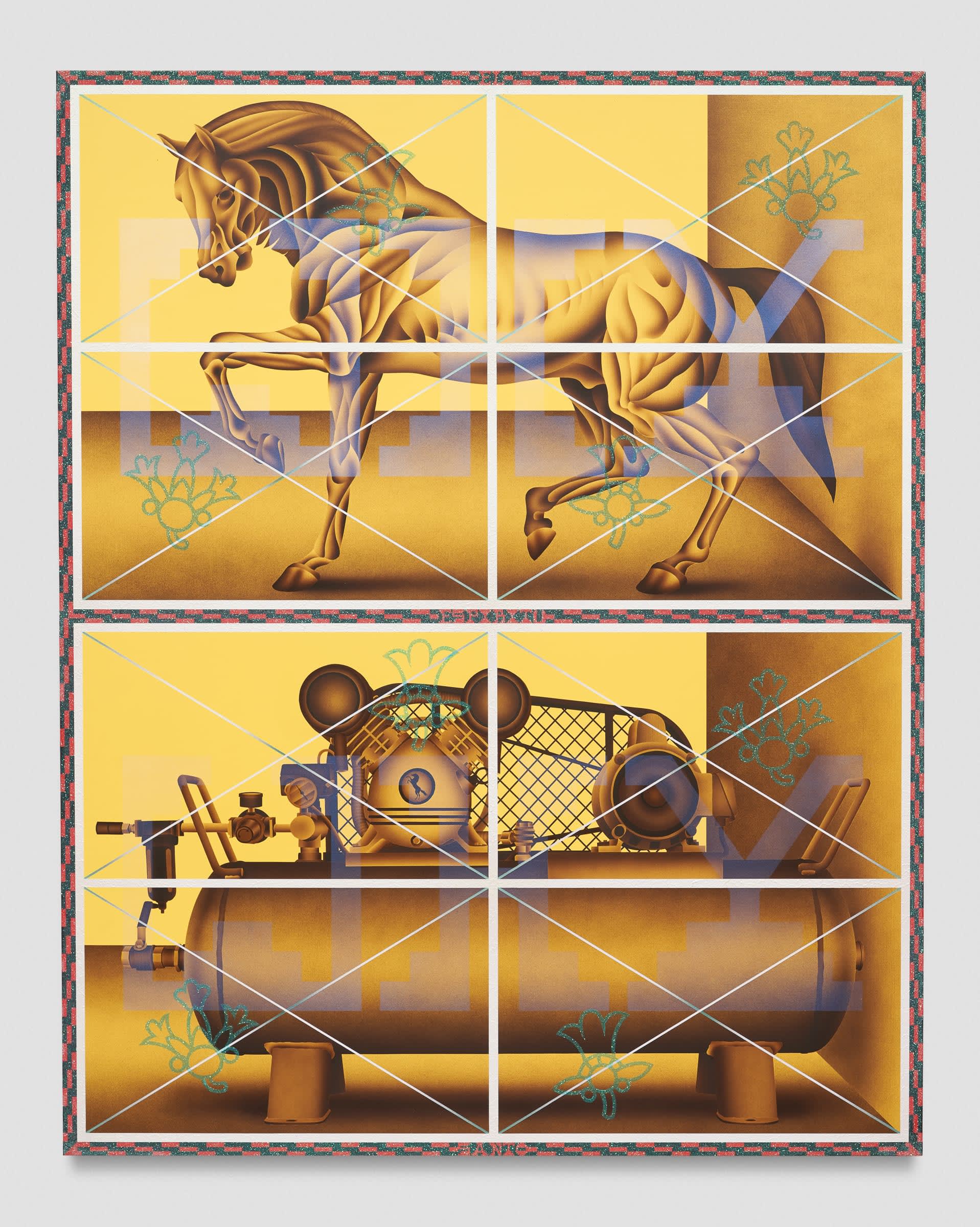 Jaime Muñoz, Existence (detail), 2018, acrylic, airbrush, and glitter on panel, 60 x 48 in.
Incorporating visuals from the contemporary Californian Latino experience, Pre-Columbian religious iconography, and the symbols of capitalist modernity, Jamie Muñoz reflects on themes of personal identity and shared histories; similarly, Gabriella Sanchez explores the liminal space between Mexican and American culture, whilst playing with language and imagery from Chicanx and barrio culture.