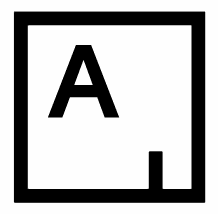 "Artists on Our Radar" is a monthly series produced by the Artsy team. Utilizing our art expertise and access to Artsy data, we highlight five artists who have our attention. To make our selections, we've determined which artists made an impact this past month through new gallery representation, exhibitions, auctions, art fairs, or fresh works on Artsy.
Kour Pour imbues each of his works with a curiosity and respect for cultural heritage and history. Take, for example, his current solo exhibition "New Homes, New Places" at Gallery 1957 in London. In meticulous and precisely rendered paintings stretched over shaped panels, Pour draws upon a wide range of stylistic techniques including calligraphy, woodblock printing, and arabesque.
With evocative titles such as Shaping Reframing and Stories Told in a Language I Don't Understand (both works 2022), Pour's work engages viewers on multiple levels. First, the irregularly shaped panels make a powerful visual impression. Then, the fine linework and often monochromatic color schemes compel a closer look, prompting viewers to spend more time, care, and attention examining the pieces.
Kour Pour received a BFA from Otis College of Art and Design in Los Angeles. He has exhibited in solo and group exhibitions at Gallery 1957,
Kavi Gupta
, and others.
—Isabelle Sakelaris