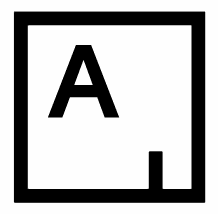 Apr 14, 2022 • 11:00am CDT
Artsy & the Ukrainian Institute of Modern Art present Impact: Artists in Support of Refugees from Ukraine, an emergency benefit auction to support relief for refugees fleeing Ukraine. Artsy is donating a portion of the Buyer's Premium to USA for UNHCR, which provides aid to people affected by the war in Ukraine and gives support to displaced families.
Featuring generous submissions from Ukrainian and non-Ukrainian artists alike, this auction highlights the impact and talent of contemporary Ukrainian artists. The representation of Ukrainian artists in this sale raises cultural awareness and stands as artistic preservation by placing artworks in the hands of protected collectors and funding Ukrainian artists to keep creating - an act that is now about survival and political defiance.
A segment of the works are hand-selected by the curators, Katrina Majkut and Nina Mdivani with the support of members from the Ukrainian Artists and Allies League (UAAL) and curator, Adrienne Kochman of the Ukrainian Institute of Modern Art (UIMA). Donations collected by UIMA will be distributed between the grassroot nonprofits Razom, Insight NGO, Fight for Right, and the Ukrainian Art Emergency Fund. Дякую (Thank you) and Слава Україні (Glory to Ukraine).
Bidding in the auction is open exclusively on Artsy and will close on Thursday, April 14th, 2022 at 12:00pm EDT.