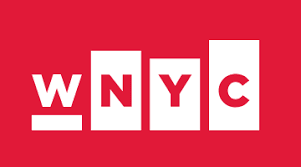 This month, the multimedia artist Suchitra Mattai's first solo show in New York City is on display. Working with mixed-media paintings, fiber sculptures, and installations, Mattai uses her work as a means to criticize how society views "others", be it immigrants, or those dealing with mental illness. Her Indo-Caribbean descent informs how she thinks about the connection between history, labor, and colonialism in her work, and we see these themes present in the show, which is called, Herself As Another. The show will be on display at Hollis Taggart Gallery in Chelsea until March 12. Mattai is with us to talk about her work.
LISTEN TO THE INTERVIEW ON WNYC
Listener-supported WNYC is the home for independent journalism and courageous conversation on air and online. Broadcasting live from New York City on 93.9 FM and AM 820 and available online and on the go.