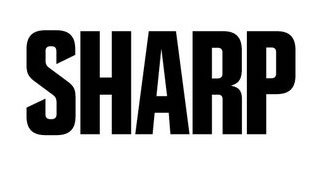 For the first time since 2019, Canada's leading visual arts event is returning to Toronto to bring you 10 weeks of groundbreaking contemporary art from around the world. The 2022 Toronto Biennial of Art will feature more than 40 local, national, and international participants showcasing and leading exhibitions, talks, workshops, performances, and learning programs connected to the idea: What Water Knows, The Land Remembers. This will mark only the second iteration of this large-scale public art exhibition in Toronto, the first of which achieved critical acclaim in 2019, and it will include both indoor and outdoor in-person events alongside digital activations. Throughout the 10-week art extravaganza, these exhibitions will be open for public access free of charge.
"Through storytelling sessions, conversations, performances, workshops, and walks, Biennial Programs invite communities to gather and learn together in different formats and engage deeply with artists' works and practices," says TBA Executive Director Patrizia Libralato in a statement. "Welcoming visitors back to the Biennial through our dynamic virtual and in-person public programs will be a powerful way to reconnect after more than two years apart."
Toronto hosted its first Biennial of Art, following in the footsteps of other world-class cities, in 2019. It showcased more than 90 Canadian, Indigenous, and international artists, exploring a variety of complex issues and turning Toronto into an international destination for art. Now, after a brief COVID-related hiatus, the event is back and promises to once again attract intergenerational visitors with a deep appreciation for thought-provoking art.
Though the works of art are sure to vary greatly in their mediums and messages, the programs team and exhibition curators developed a lexicon of terms to inform their approach to the array of public programs: collectivity, conspiring, listening, and unlearning.
The majority of in-person events will be held at the biennial's two main exhibition venues: 72 Perth Ave. in the Junction and the Small Arms Inspection Building in Mississauga. Programming will also take place at other site-specific locations throughout the city including 5 Lower Jarvis Street, Arsenal Contemporary Art, Colborne Lodge, Fort York National Historic Site, Toronto History Museums, High Park, Museum of Contemporary Art Toronto (MOCA), and Textile Museum of Canada.
The biennial will take place over a 10-week period, beginning on March 26 and ending on June 5, 2022.