In celebration of the Meiji Shrine's 100th anniversary, Tomokazu Matsuyama has unveiled a 15-foot stainless steel sculpture entitled Wheels of Fortune as part of the Meiji Jingu Forest Festival of Art, curated by Art Powers Japan. This will be the first ever outdoor sculpture exhibition at the shrine, with Matsuyama amongst the four artists: Kohei Nawa, Misa Funai, and Atsuhiko Misawa selected to participate.
Wheels of Fortune certainly sees a departure from the Brooklyn-based Japanese artist's spritely-coloured and elaborate mural paintings. In Matsuyama's monumental sculpture, he combines deer antlers with an intricate car-like wheel to form a striking hybrid structure. His inclusion of the deer antlers is said to be a direct reference to the Shinto belief that deer are messengers to the gods. Delicately merging mechanical and natural forms seamlessly, Wheels of Fortune is a visually arresting piece that juxtaposes against the serene backdrop of the Meiji Jingu forest.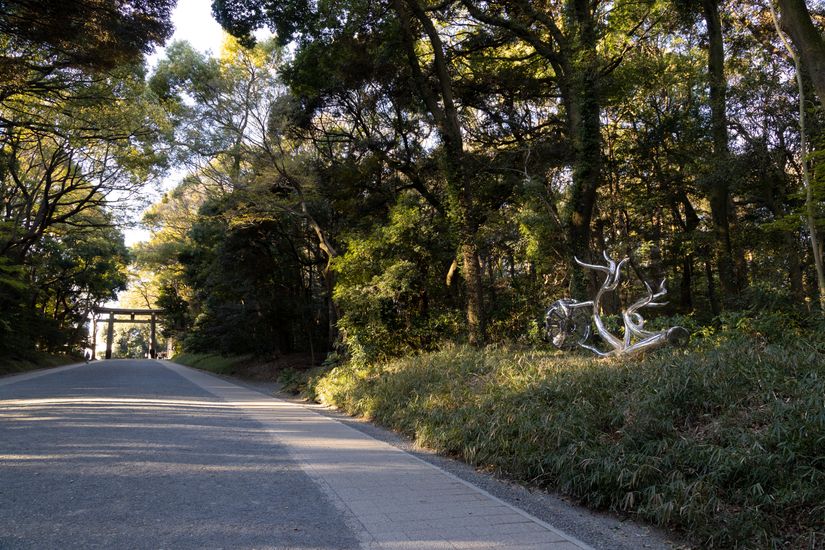 Matsuyama's sculpture demonstrates the important connection between nature, tradition, and art in Japan. With its natural, fluid forms, contrasted against its industrial materiality, the work evokes a duality of states. The highly reflective stainless surface of the piece acts as a mirror reflecting the vast green and luscious landscape it is surrounded by. Through careful play with contrasting imagery, Wheels of Fortune symbolises both the contemporaneity of modern society and the universality of ancient times.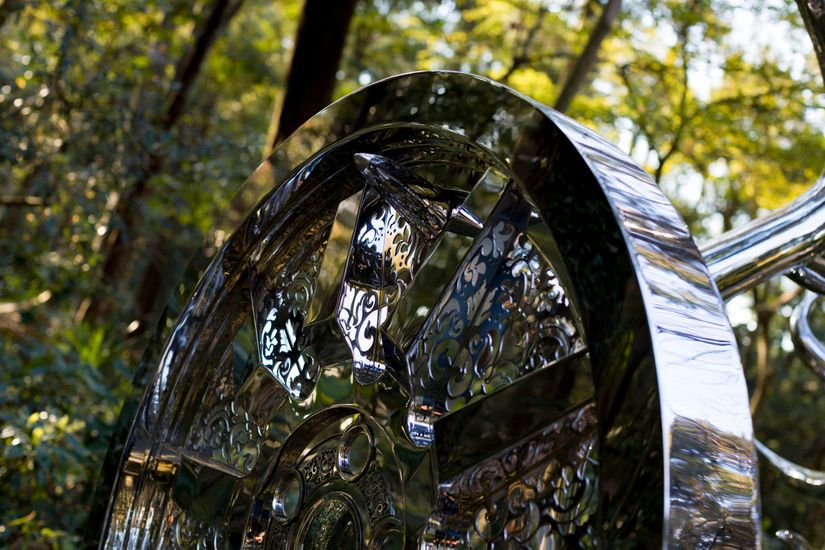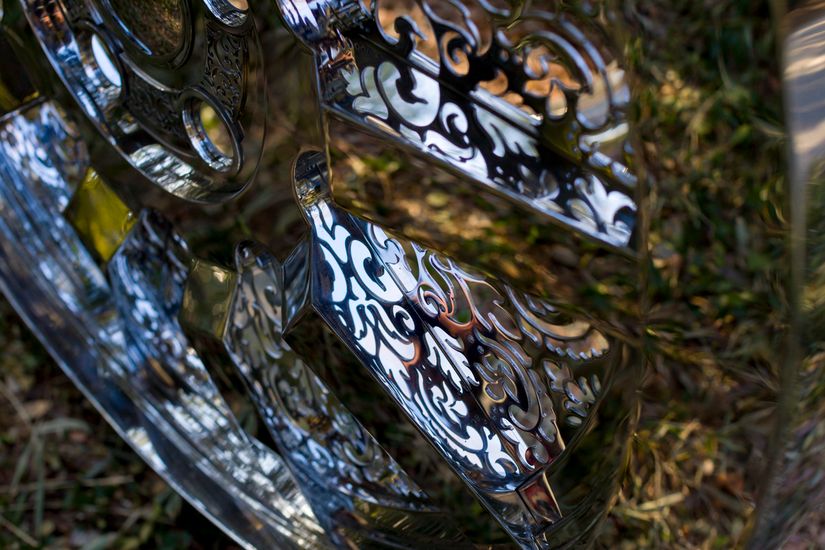 Close Up View of 'Wheels of Fortune'
Meiji Shrine is located in the midst of the bustling city of Tokyo, and is one of the most well-known and historical Shinto shrines in Japan, consisting of over 700,000 square metres of forest. Wheels of Fortune, which is one of four sculptural works displayed in the outdoor sculptural exhibition "Tenkukaikatsu", will be on view until 13 December 2020.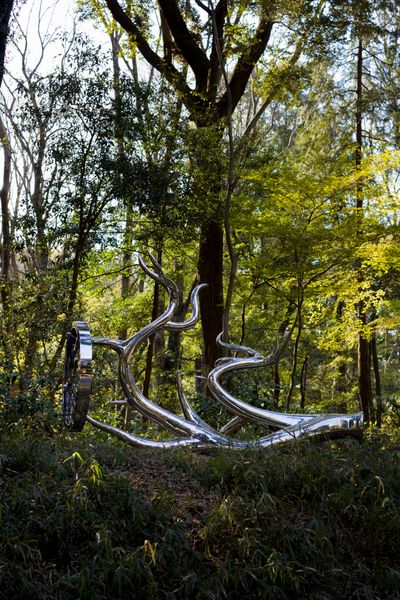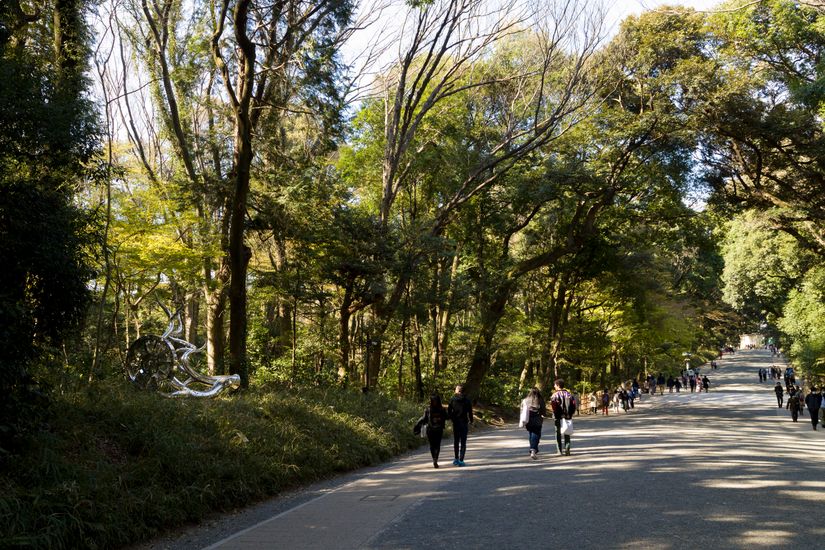 Discover more about the Meiji Jingu Forest Festival of Art here.