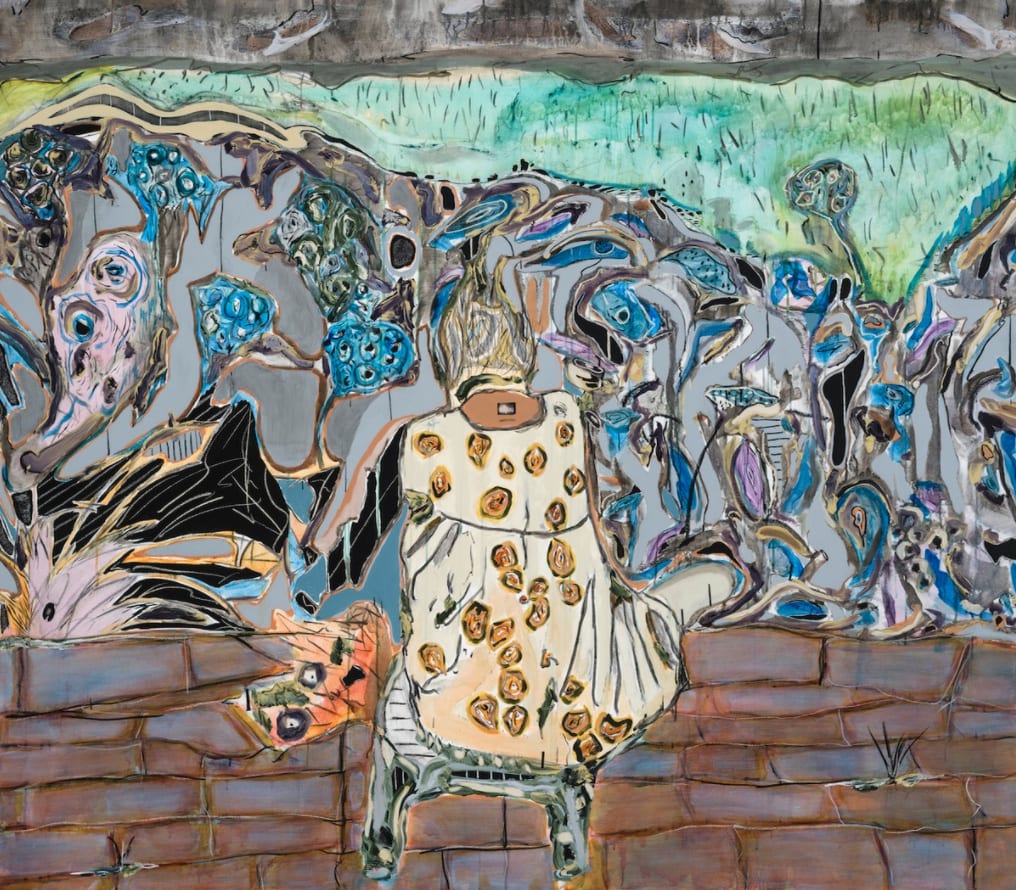 Manuel Mathieu named his 2017 painting of his grandmother Self-portrait because of the role she played in making him who he is. It was purchased by the Montreal Museum of Fine Arts in 2018. Montreal Museum of Fine Arts
m
When the Montreal Museum of Fine Arts bought Manuel Mathieu's painting of his late grandmother in 2018, he learned that it would be the first work the museum had ever owned by a Haitian-Canadian artist.
"I automatically started thinking, 'OK, how can I make sure that I'm not the only one?,' " Mathieu recalls.
Mathieu, 33, decided to donate the money from the sale of his painting back to the museum, to start a fund to acquire other pieces by under-represented artists. Soon donors were eager to give to the Marie-Solange Apollon Fund, named for Mathieu's grandmother.
"There's something that happened that I wasn't expecting," Mathieu says. "The switch in the psyche of people that an artist can do something like that. ... I saw it in people's eyes, not in their words."
A video installation by an Iranian-Canadian was the fund's first purchase. And Mathieu himself is the subject of his first solo show at a North American museum, opening at the Montreal Museum of Fine Arts on Sept. 17.
Since the start of the George Floyd protests, pressure has mounted on many institutions to address racial inequities and representation. That's certainly true for lots of museums, in which work on the walls is whiter and more male than the world outside.