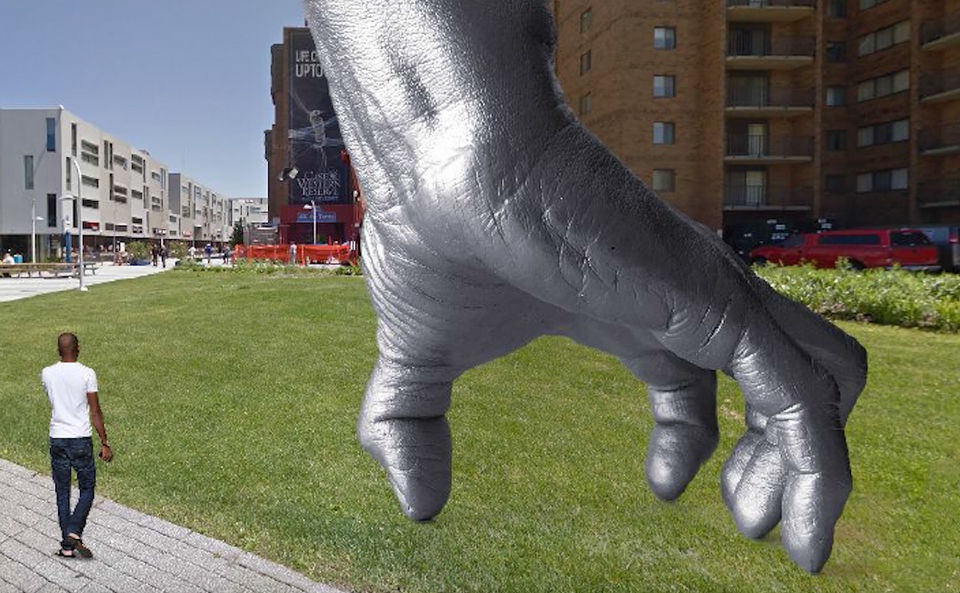 CLEVELAND, Ohio – Chicago artist Tony Tasset said he first bought his wife flowers and made dinner reservations before asking her to stick her right hand in a bucket of goo for the greater glory of art.
So began the process of creating a monumental, 7-ton sculpture of his wife's hand for installation in June at Toby's Plaza outside the Museum of Contemporary Art Cleveland as part of the FRONT International Cleveland Triennial of Contemporary Art.
"It wasn't that terrible," said Tasset, 57, a native of Cincinnati who became one of Chicago's leading contemporary artists, said during a recent interview at MOCA.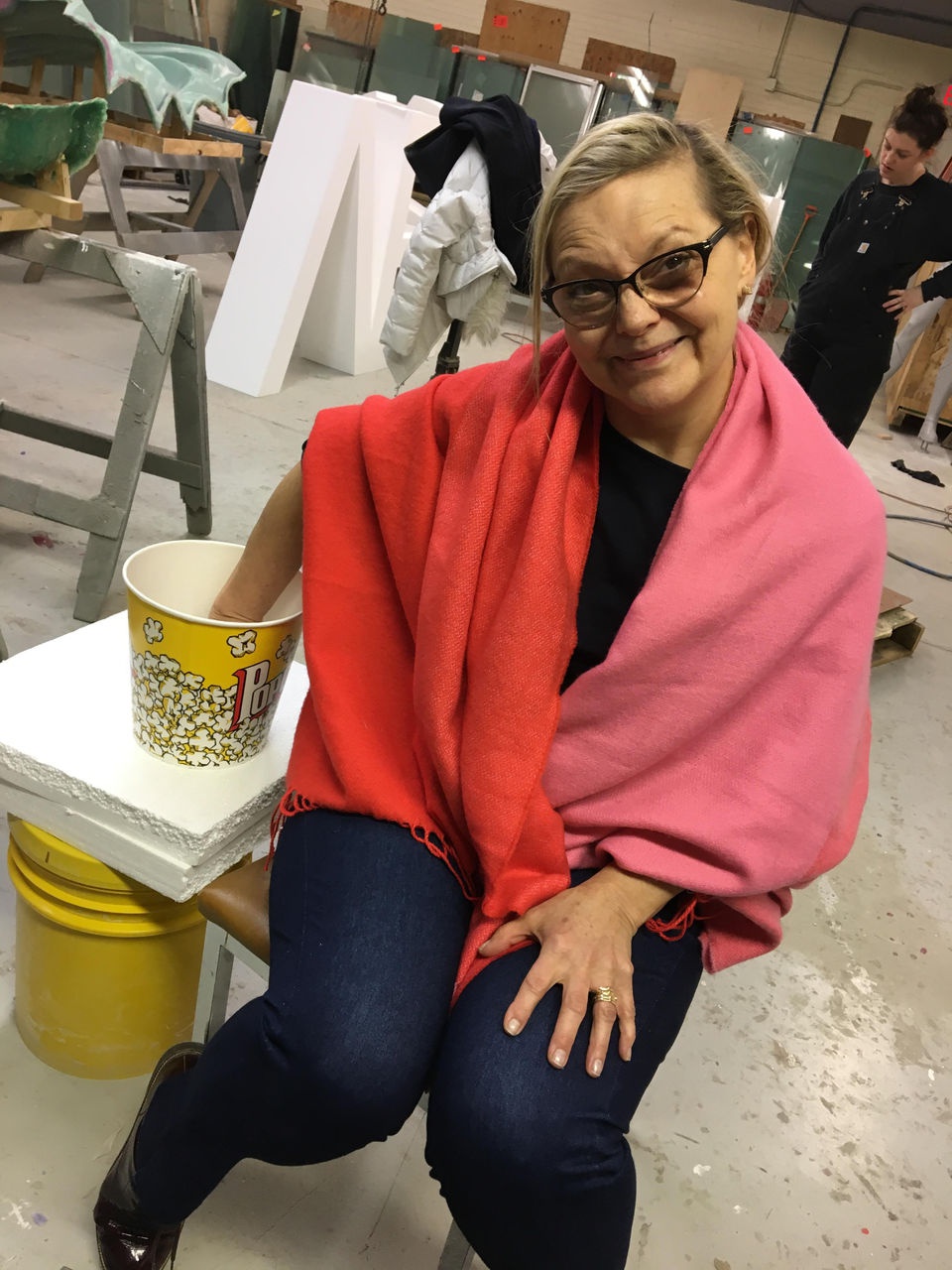 After taking several castings, Tasset had a life-size plaster reproduction of the hand of his wife, the respected painter Judy Ledgerwood, that he could use to create his contribution to FRONT.
Conceived by cultural entrepreneur Fred Bidwell, FRONT will run from July 14 to September 30 and will include exhibitions at cultural venues across Cleveland, Akron and Oberlin, plus events, concerts and temporary installations.
Tasset is one of 70 local, national and international artists who are contributing new or recent works.
FRONT's big goal is to stage a must-see exhibition strong enough in quality to lure art world glitterati and help rebrand Cleveland as a serious cultural center.
Another objective is to leave a lasting imprint on the city through works such as Tasset's sculpture, which will remain outside MOCA as part of Case Western Reserve University's John and Mildred Putnam Sculpture Collection.
Bidwell, who's working with a full-time staff of seven on the $5 million global art festival, said he's keeping the project's enormous complexity under control by making "a lot of lists, a lot of lists."
Referring to the Tasset sculpture, he said: "This would be a nice little project all on its own, but this is the tip of the iceberg."
Bidwell and Tasset discussed the project at MOCA Cleveland during an interview earlier this month with Kathleen Barrie, the veteran Cleveland-based museum consultant and public art administrator who heads the Putnam Collection.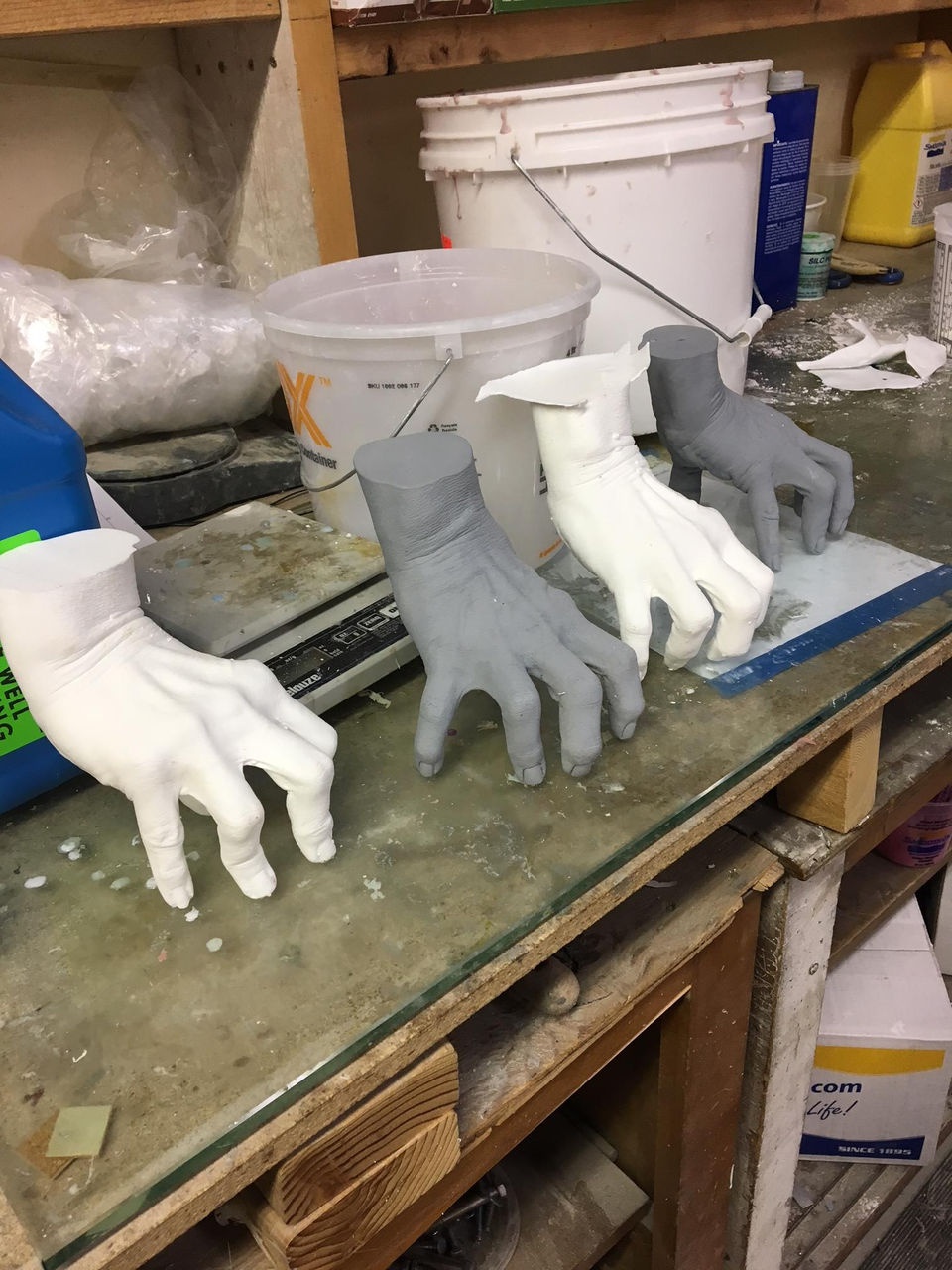 The Tasset project originated in January, 2017, when Barrie and Bidwell found out they were both independently pursuing the idea of creating a new work of public art at Toby's Plaza, named in honor of Cleveland arts patron Toby Devan Lewis.
The Putnam collection and FRONT joined forces to invite a handful of contemporary artists to submit concepts.
Bidwell and Barrie said Tasset won the job because of the simplicity, clarity and power of his concept, and because the artist showed he could deliver it on FRONT's schedule.
Lori Waxman, who covers art for the Chicago Tribune, has described Tasset as a conceptual artist, one whose work is idea-driven, rather than motivated by a focus on form or materials.
She also called him the "Midwest art world's chief satirist…who lives to level hierarchies as much as he loves to enjoy their luster."
Previous works by the artist include a 30-foot-diameter replica of his eyeball, which stares at passersby from Pritzker Park in the Loop. Tasset also created what Waxman described as "a giant polystyrene and resin snowman in Miami, where it never melts."
Tasset's puckish sensibility is very much evident in the concept for the giant hand sculpture, which will impose a symbol of superhuman authority on Cleveland, perhaps evoking the hand of God, while also emphasizing that it depicts the hand of a real person, who happens to be his wife.
"I try to riff on universal themes and big, universal iconography," Tasset said.
Bidwell and Barrie said they originally felt that Toby's Plaza needed an architectural pavilion as a shelter, focal point and gathering spot.
Tasset's initial response to that idea was to experiment with the children's rhyming game of interlacing fingers to create a church with people inside.
That thought led Tasset to the notion of making a structure out of a single, giant hand reaching down with fingertips spread, creating a shelter under its palm.
"My first instinct was to do my hand," Tasset said. "But I didn't want a big guy's hand, particularly a white male hand, frankly. So it seemed a little more tasteful to make an homage to my wife, who is also a pretty well-known painter."
The first part of the process involved having Ledgerwood
stick her hand in a cardboard bucket of alginate, the gooey stuff dentists use to make casts of patient's teeth.
After several tries, Tasset was satisfied enough with one of the alginate molds to proceed with enlargement.
Fabricators at SVI Themed Construction in Morton Grove, ILL, working at Tasset's direction, used a digital scanner to create a full-scale Styrofoam mockup, in pieces, before rendering a final version in fiberglass panels fitted around an underlying steel frame.
Tasset said he'd use various techniques to try to make the hand look as accurate an enlargement as possible, wrinkles and all.
He chose silver as the color for the work because he wanted it to stand out in the landscape, and didn't want it to refer to a specific race.
Bidwell sees the sculpture as an ironic commentary on public monuments going back to ancient Roman effigies of conquering emperors.
Tasset's concept also bears comparisons to the dramatic and anatomically vivid sculptures of Auguste Rodin, and the Pop Art plaster cast sculptures of George Segal.
Tasset and Bidwell jokingly referred to the sculpture as the hand that would hold Cleveland's famous 1982 "Free Stamp" sculpture by Claes Oldenburg, located downtown at Willard Park.
Although Tasset's concept is packed with art historical references and mulitple meanings, it also has the potential to intrigue audiences who know nothing about art.
That's just the way he wants it.
"It's tricky to find a balance where you're trying to make something that's good art but, also speaks to a big audience," he said. "With a piece like this, you don't have to know anything about art to get it, to get this hand. That's part of my goal."