Kavi Gupta Gallery, 835 W Washington Blvd floors 1-3, Chicago, IL 60607
Kavi Gupta presents Kumoji (Cloud Path / A Road Traversed By Birds And The Moon), a solo exhibition of new paintings by Miya Ando. Expressive of the transitory and immaterial quality of clouds at night, the exhibition spotlights nature's impermanence and interdependence.
Based on actual night clouds Ando photographed in a variety of locations over the past three years, their ephemeral qualities illustrate the sentiment behind the Japanese phrase "mono no aware," roughly translated as "the pathos of things." Beauty fades; strength dissolves into frailty. Everything follows this rule; it is the vernacular of nature.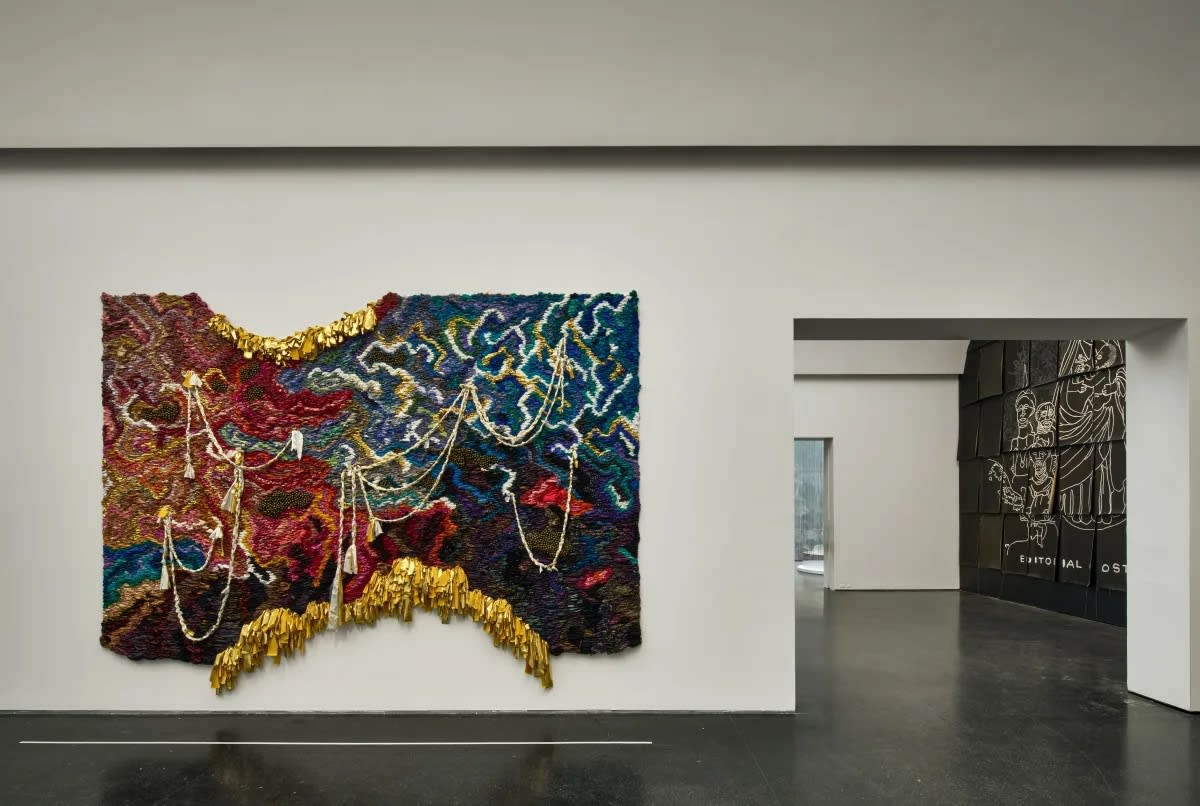 Installation view, Suchitra Mattai in Forecast Form: Art in the Caribbean Diaspora, 1990s-Today, 2022/23. Courtesy of MCA Chicago.
MCA Chicago, 220 E Chicago Ave, Chicago, IL 60611
Taking the 1990s as its cultural backdrop, Forecast Form: Art in the Caribbean Diaspora, 1990s–Today is the first major group exhibition in the United States to envision a new approach to contemporary art in the Caribbean diaspora, foregrounding forms that reveal new modes of thinking about identity and place. It uses the concept of weather and its constantly changing forms as a metaphor to analyze artistic practices connected to the Caribbean, understanding the region as a bellwether for our rapidly shifting times.