The Best Black Art Books of 2022 explore the work of El Anatsui, Firelei Báez, Richard Hunt, Marilyn Nance, Henry Taylor, Black potters, Haitian artists, and more.
Mickalene Thomas
Mickalene Thomas makes powerful images of Black women—monumental paintings with complex, layered surfaces encrusted with rhinestones and glitter. Many books have explore Thomas' work in the context of exhibitions. This is the first comprehensive monograph to focus on the full spectrum of her Brooklyn, N.Y.-based practice outside of an organized show. The stunning volume is illustrated with more than 200 color images, representing work spanning 2000 to 2021. Page after page celebrates Black women and their individuality, sexuality, agency, and varied beauty and body types. Thomas' mise-en-scéne portraits in repose are informed by Western art history, 70s-era fashion and interiors, Romare Bearden, Matisse, Picasso, African Sculpture, and the studio portraits of Malian photographers Malick Sidibé and Seydou Keïta. Her influences are many, but the work is singular and all her own. Kellie Jones contributes an in-depth scholarly examination of Thomas' full body of work, across paintings, collage, photography, video, and installations. The book opens with a profile of the artist written by Roxane Gay. "I make kick ass images," Thomas told her. "They're wild. They're somewhat disruptive…They're authentic. No one else can make the work I make. I'm making a mark on history."
"Mickalene Thomas' multimedia and multidisciplinary practice is rooted in the brilliance of her palette, the luminosity of her surfaces, the complexity of her compositions—its ode to flatness, its ode to medium. The shifting and dynamic expanses of Thomas' picture planes employ color as architectonic form that constructs her surfaces with intention."

-Kellie Jones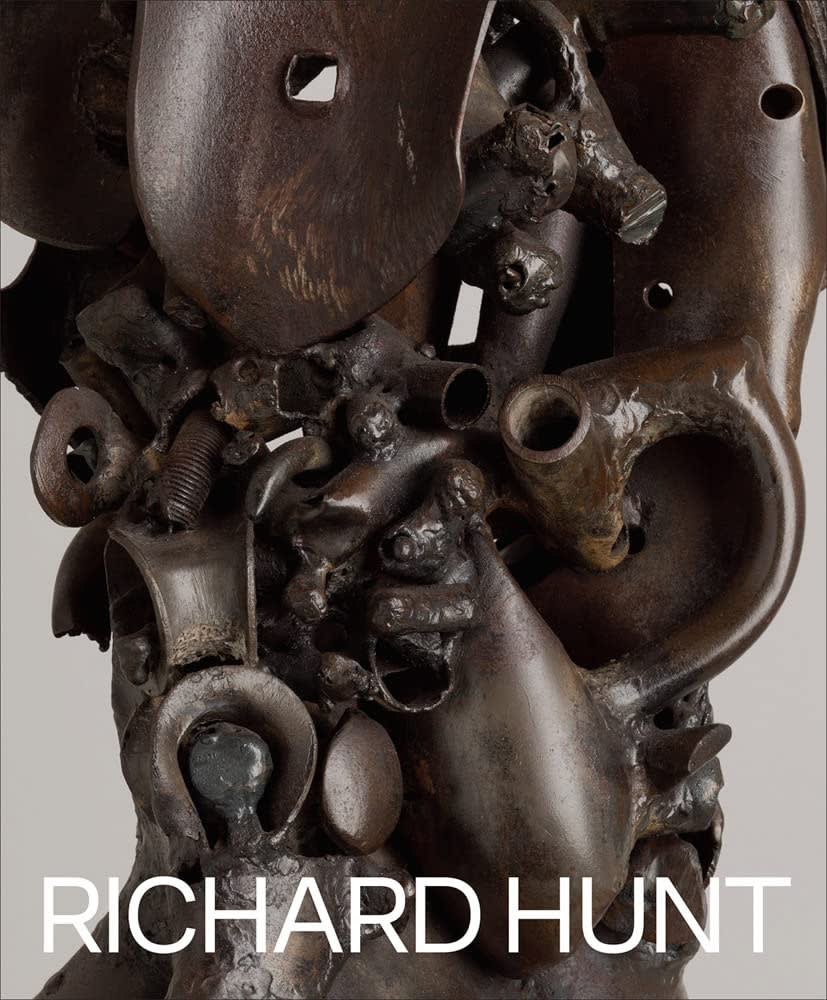 "Richard Hunt," Foreward by Courtney J. Martin, with interview by Adrienne L. Childs, and contributions from John Yau, Jordan Carter, LeRonn Brooks, Jon Ott (Gregory R. Miller & Co., 368 pages) | Hardcover, Published Sept. 6, 2022.
Richard Hunt
Chicago sculptor Richard Hunt produces abstract works, organic constructions that often suggest the figure and speak to African American history and culture. He describes the forms as "volumetric." A fully illustrated, long-overdue volume, "Richard Hunt" is the definitive survey of his seven-decade career. In 1971, Hunt became the first African American sculptor to have a retrospective at the Museum of Modern Art in New York. His work is in the collections of countless museums and he has created about 160 public artworks installed throughout the United States, including a monument to Ida B. Wells unveiled last year and a commission at the forthcoming Obama Presidential Center, both in Chicago. And yes, this publication is the first comprehensive accounting of his life and work. More than 350 images showcase his vast oeuvre. Courtney J. Martin penned the foreword and Adrienne L. Childs conducted an interview with Hunt, illuminating his background, methods, and influences, alongside essays by Jordan Carter, LeRonn Brooks, and John Yau, who explores Hunt's "indisputable achievement."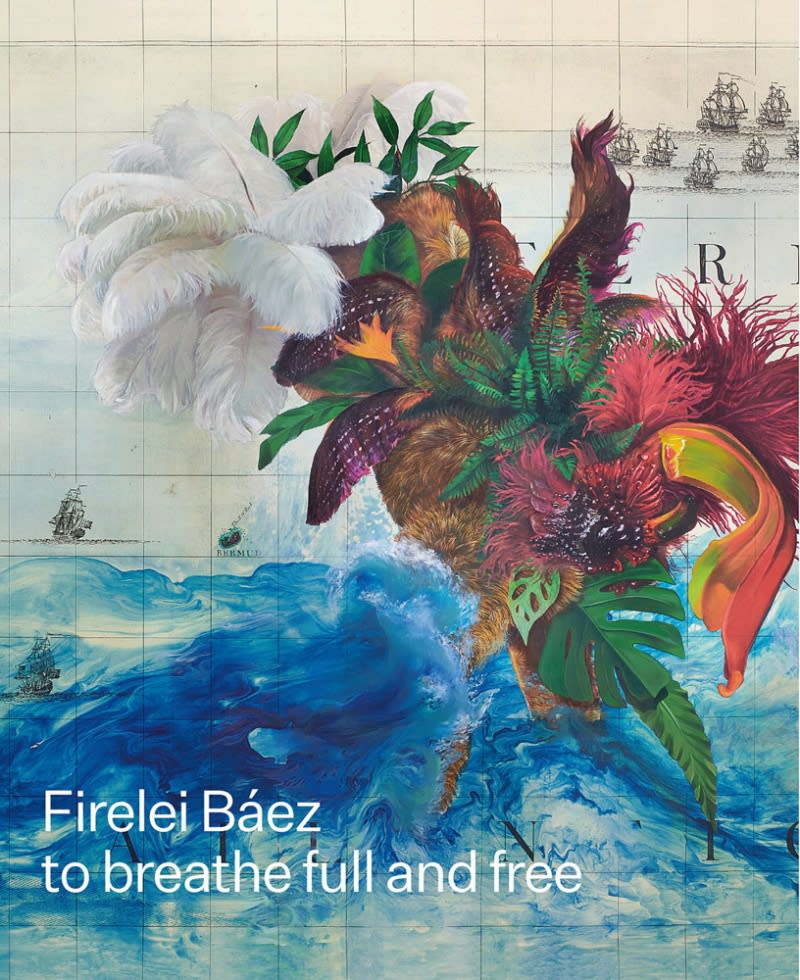 "Firelei Báez: to breath full and free," edited by David Norr, interviews by Thelma Golden and Eva Respini, with contributions from Carla Acevedo-Yates, Mark Godfrey, and Legacy Russell (Gregory R. Miller & Co., 255 pages). | Hardcover, Published Nov. 29, 2022.
Firelei Báez: to breathe full and free
"Firelei Báez: to breath full and free" is the first major publication dedicated to the multidisciplinary artist Firelei Báez, who is known for her large-scale map paintings. Born in the Dominican Republic and based in New York, her heritage is both Dominican and Haitian. Her background is foundational to her work. From the mythic figures, imagined realms, and diasporic histories she explores to the exuberant palette she employed reflecting the lush flora and fauna of the DR. The full illustrated volume showcases individual paintings, more than 150 works on paper, and installation views of a variety of projects, including "Firelei Báez: Bloodlines" at the Pérez Art Museum Miami (2015-16), her Watershed commission at ICA Boston (2021), and Museum of Modern Art window installation (2018-19). Texts include contributions by Mark Godfrey, Carla Acevedo-Yates, and Legacy Russell, and two engrossing conversations with Báez, one conducted by Thelma Golden, the other by Eva Respini.