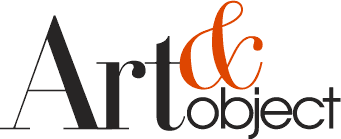 For its twentieth edition, Art Basel Miami Beach has nearly 300 galleries participating from all over the world, including twenty-six first-time participants. It will be the largest showing to date. The fair, known for its flashy and sometimes shallow atmosphere, with its famous and scene-y VIPs (Venus Williams and Sylvester Stallone have already been spotted at the VIP opening), may not be the most conducive place to contemplate art. But, if you happen to find yourself in Miami with a ticket, here are the booths that we suggest you check out.
In the Meridians section of the fair, six monumental installations, paintings, and performances are highlighted. One such exhibitor is Kavi Gupta Gallery, a Chicago-based gallery. Kavi Gupta's mission is to amplify the voices of diverse and underrepresented artists, which is a nice and needed change in both the art world at large and especially in Miami's art scene. For their Meridians section, they've installed Devan Shimoyama's large-scale installation, The Grove. A jewel-encrusted sculptural quartet glitters in the center of the room. In form, they could be trees in a forest, or columns from an ancient temple, but in design, they are an explosion of campy colors and hold an excess of stuff at their stumps. These mismatched shoes and silk flowers are meant to reference community traditions of spontaneous memorials and offer a sense of somber reflection in the face of the divine crystal-covered trees.
The fair takes place at Miami Beach Convention Center (MBCC), Miami Beach, Florida, USA. It is hosted over 500,000 square feet of exhibition space.