From afar, viewers might easily mistake the intricate design of Kour Pour's masterful paintings for hand-knotted silk Persian rugs, from which they draw pivotal inspiration. "I layer a work with several coats of gesso, using a push broom to create a texture that resembles the warp and weft of a textile," says Pour, an artist of Iranian descent who was born and raised in England. He blends Japanese woodblock prints and Korean minhwa folk art to elevate artistic legacies undervalued in Western society.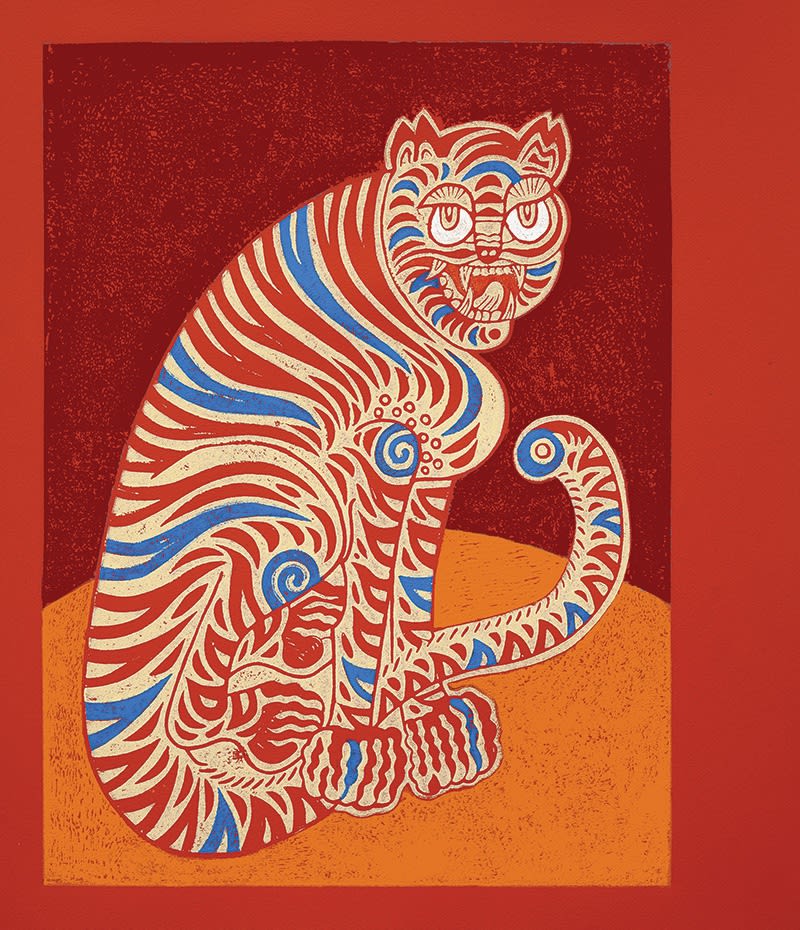 Kour Pour, Coy Tiger (Maroon & Gold), 2022.
Influences:
The young artist watched his father hand-dye faded materials in the family's carpet shop. Visiting Iranian relatives in L.A., where he is based now, Pour recalls hearing hip-hop sampled with Arabic and Indian music for the first time. "The sampling aspect for me started with music," he explains.
Kour Pour, Dreaming of a Garden, 2022.
"Kour's vigorous narrative mélanges tap into a global sensibility informed by his background as a British Iranian American artist"

–Jeanne Masel
Community action:
In September, Pour opened Guest House, an arts program in his Inglewood studio complex, which hosts film screenings and exhibitions, most recently a show of seven Iranian American artists living in L.A. "Protests have erupted in Iran, and it's become a place for people in the community to gather," he says.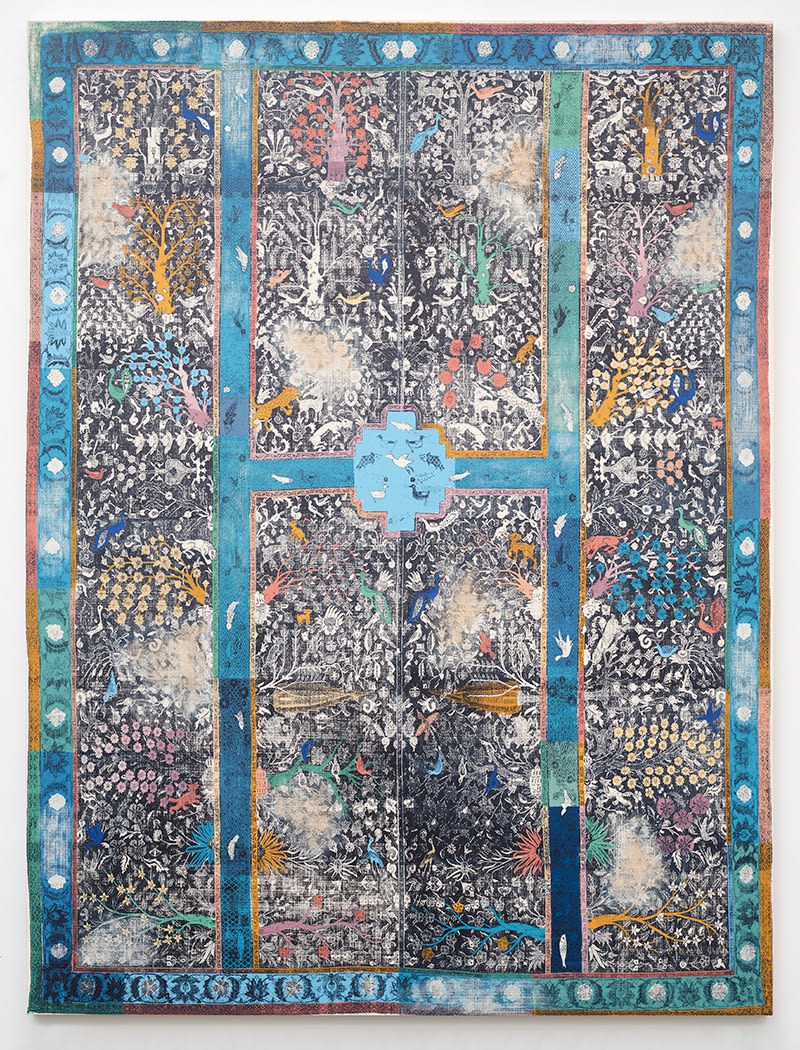 Kour Pour, Home is Where I Lay My Rug, 2021-22.