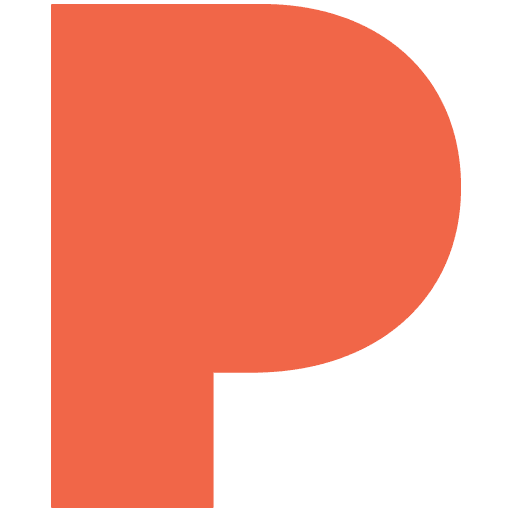 What to do with all that blank space?
The multimedia show Jeffrey Gibson: They Come from Fire by the Indigenous artist is a mixture of black and white photos of locals on pedestals, illuminated by colored light passing through stained glass windows, and text on window panels at the front of the Portland Art Museum.
It runs Saturday, Oct. 15, 2022 to Feb. 26, 2023.
The title is taken from a 1965 painting by Native American artist Oscar Howe called He Came From Fire. Howe's own show opens at the museum Oct. 29, and inspired Gibson's installation.
Gibson is a member of the Mississippi Band of Choctaw Indians and of Cherokee descent. His goal is to celebrate and amplify the presence of the Native community in Portland and Oregon.
"His work engages with recent events calling for social justice and an increasing acknowledgment of the presence of Native people and their histories," said Kathleen Ash-Milby, Curator of Native American Art at the Portland Art Museum. "As a Native artist who has forged his own path while remaining true to his artistic heritage, Gibson also has a vision that burns brightly."
Gibson's work here consists of photos, vinyl panels and glass.
"I showed him these three options, and he chose all three. But we're really glad he did," Ash-Milby said.
Outsiders inside
Outside the museum, Gibson places TIMELINE. Two sets of vinyl panels cover the museum's windows, which have long been covered over on the inside to limit light damage to the art. On the panels are written key dates in a 200-year history of native peoples in the Portland area.
These include somber textbook facts such as "June 1989 U.S. Congress passes the Coquille Restoration Act," and playful quips, such as "May 15, 2019: the day I was emancipated (divorced) and began to live my authentic Black and intersectional life."
Gibson said, "The collective terminology used to discuss and describe Indigenous people does not distinguish us as being different from nation to nation, community to community, and as individuals. … I want people to understand Indigenous people as unique individuals who are part of larger communities that have survived grand, traumatic and joyous events."
Museums are constantly decorating their outsides to make them seem less staid, forbidding and institutional, and Portland is on trend. Gibson's brightly colored, right-angled triangles are derived from Mvskoke patchwork designs, Seminole rows of rickrack, and Choctaw dress designs, as Heather Ahtone, senior curator at First Americans Museum in Oklahoma City, points out in her essay. His words are personal, too.
"It's an interesting approach to a timeline, to intersperse the personal with these bigger historical events that people might already know," Ash-Milby told Pamplin Media Group.
In a quote on the walls, Gibson said, "I want the overall work to point to narratives that may not be popularly known outside of these local communities and to celebrate the photographed individuals as leaders and innovators in the world today."
During the unrest in Portland that followed the murder of George Floyd in Minneapolis, statues representing America's racist past, particularly those of Confederate soldiers, were upended across the country. In Portland, with the arrival of county and federal law enforcement to suppress protests, the statues Promised Land Pioneer Family outside the Justice Center downtown, and Thomas Jefferson outside of Jefferson High School were attacked. During a "Day of Rage" in October 2020, protesters toppled statues of presidents Abraham Lincoln and Teddy Roosevelt outside the museum.
For the indoors work, Gibson was instantly drawn to the two empty pedestals outside the Portland Art Museum. He put out a call to certain Portlanders and invited them to come, dressed as they wished to pose on the concrete bases.
"He wanted to show what he thought should be on a pedestal, versus a historical figure from the past. He had this idea of bringing in people from the community, emphasizing the Indigenous and BIPOC and queer communities, but not exclusively. It was definitely a mix," Ash-Milby said. Crowdsourcing isn't easy, and Gibson worked with the museum's curatorial and learning and community partnerships departments.
Photo by Joseph Gallivan.
Land back to the future
One hundred forty-three people showed up over three days in May 2022 to have their pictures taken by photographer Brian Barlow. The subjects, including painter Lillian Pitt, all went up a set of mobile stairs behind the plinths, including someone who brought a wheelchair.
"Some people came in their street clothes, people brought things that were meaningful to them. A pretty large number of people brought things that belonged to loved ones who had passed away, to have in the picture with them," said Ash-Milby.
Gibson talked to everyone and put them at ease for the shoot.
"But people were so confident when they showed up. So many of them came and they were just like, 'Oh yeah, I know what I want to do. I've got it.' It was a really amazing, memorable, emotional couple of days," she said.
The resulting inclusive photo collage was printed like wallpaper and pasted in the Schnitzer Sculpture Court in the museum, in a repeating pattern.
Gibson also worked with Bullseye Glass Co. and Bullseye Studio to make kiln glass slogans, in cursive script on top of his triangle patterns, a bit like cardboard signs held up at protests.
Ash-Milby said when Gibson toured Bullseye and saw the bins with all the different colored frit, or glass shards, for melting, he was like a kid in a candy store.
"Of course, Jeffrey is like, 'I want to do glass!' He'd done some stained glass windows for a chapel in a school and a stained glass treatment in a subway. But laminated glass is very different type of a project," she said.
The 12 panels hang in three planes, with theater lights passing through them, coloring the photos.
Gibson credits seeing Hulleah Tsinhnahjinnie's 2019 photographs of Indigenous attorneys and advocates on a vacated pedestal in San Francisco where the settler-colonist "Early Days" sculpture used to be.
"His intent was to bring something positive to that site. He's not going to heal the city through these photographs, but it's one gesture toward that," Ash-Milby said.
Some lasting change may come of this. "We're going to have a special event for the participants on Oct. 29, and we're going to give them free access to the museum who the whole year," Ash-Milby noted.