This week, the San Francisco arts community welcomed a newcomer to its fold: The brand new Institute of Contemporary Art (ICA).
Unlike the city's beloved Museum of Modern Art, the ICA is fashioned in the mold of a European kunsthalle, a boundary-pushing, non-collecting space for the display of contemporary art. As an institution, the ICA SF will be more nimble than large, established museums and able to execute of-the-moment exhibitions.
"We're scrappier," says Christine Koppes, curator and director of curatorial affairs at ICA SF. "We get to say yes to maybe riskier or more ambitious projects. Artists get to pitch us ideas that might be kind of different from what people are used to."
The new institute spans 11,000 square feet of prime Dogpatch real estate, and includes both gallery space and a cavernous public salon stocked with cozy couches and tables that welcome visitors to stay awhile.
The ICA's inaugural show, This Burning World, hails from Jeffrey Gibson, a Choctaw-Cherokee artist known for his work on queer and Indigenous empowerment. In it, he addresses the urgency of the human relationship to the planet with images projected to the soundtrack of nature and the Indigenous voice.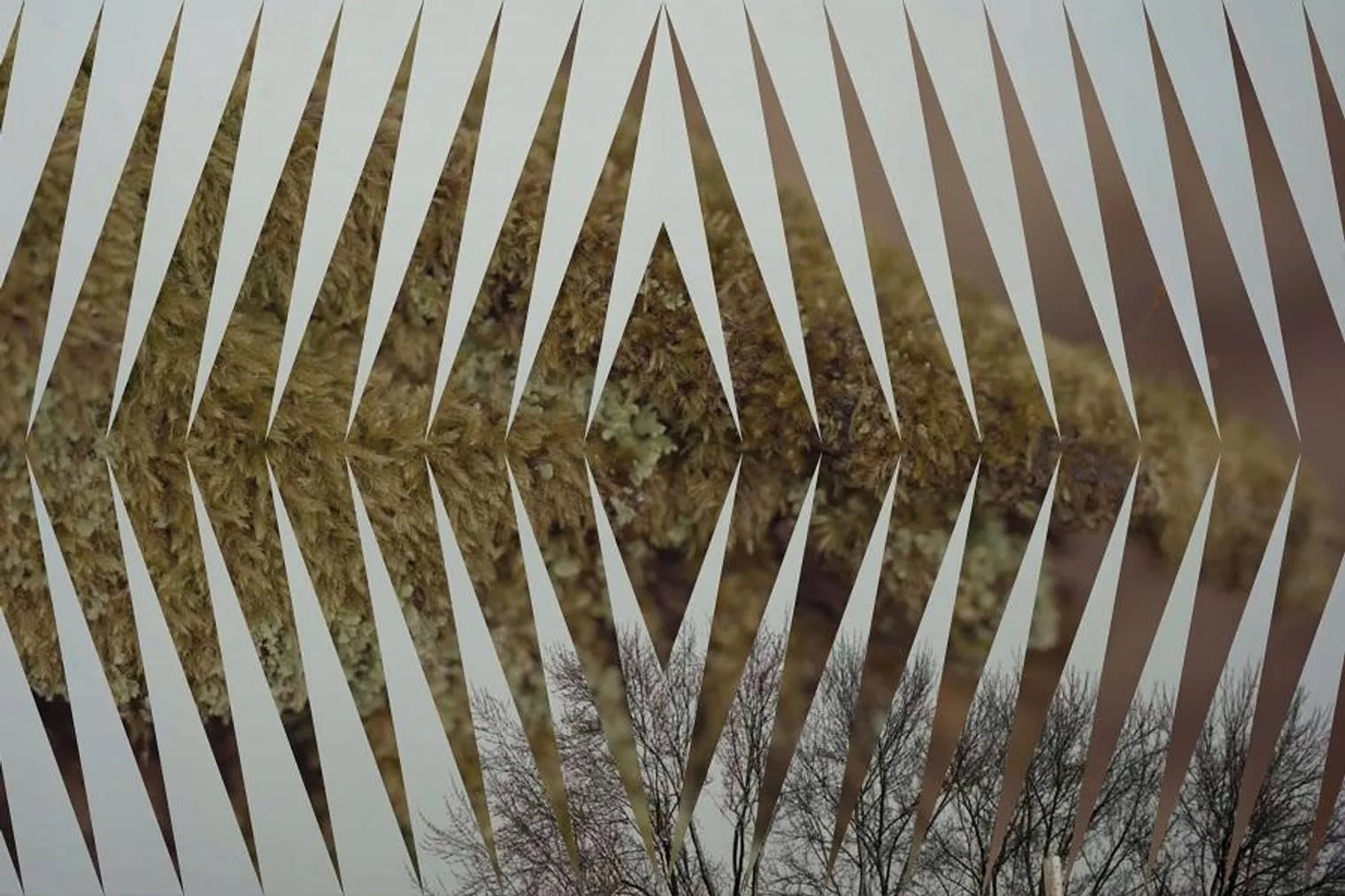 A still from Jeffrey Gibson's projected work in the inagural ICA SF show, This Burning World. Courtesy of ICA SF.
"He's a fast rising star," says Koppes. "He's had exhibitions at many major museums but he hasn't had a whole lot of solo exhibitions in California, so we're going to be able to show people a whole new side of his practice."
This Burning World will be on display for close to four months before the ICA welcomes two new shows on January 21st. The first, Resting Our Eyes curated by Tahirah Rasheed and Autumn Breon, will feature work from nearly two dozen Black artists from a variety of disciplines that explores the liberation and celebration of Black women. The second, A Weed By Any Other Name by artists Liz Hernandez and Ryan Whelan, explores the resilience and precarity of the Bay Area's artistic community.
"We're starting very ambitious with big exhibitions," says Koppes. "I wanted the first shows to really reflect what people will continue to see at the ICA over time. They're a little slice of what's going to continue going forward."