"Artists on Our Radar" is a monthly series produced by the Artsy team. Utilizing our art expertise and access to Artsy data, we highlight five artists who have our attention. To make our selections, we've determined which artists made an impact this past month through new gallery representation, exhibitions, auctions, art fairs, or fresh works on Artsy.
Su Su
B. Beijing. Lives and works in Pittsburgh, Pennsylvania.
In Su Su's vivid, eerie paintings, details are abstracted into painterly swirls, faces are distorted by double vision, and bodies are rendered in acidic hues. Now based in Pittsburgh, the artist emigrated from China for graduate school, and channels her experiences of cultural dislocation into her work.
This is particularly evident in the psychedelic landscape of Deer Life(2022)—a standout from her current solo exhibition From Your Special Friend at Chicago's Kavi Gupta—where deer motifs borrowed from Qing Dynasty ceramics and the 1942 Walt Disney animation Bambi descend into a whirlpool in which the artist herself bathes. This warping and splicing of American and Chinese iconography nods to the ubiquity of cultural exchange in American life: The artist behind Bambi, a canonical American film, was Tyrus Wong, a Chinese immigrant who drew inspiration from Song Dynasty landscape paintings.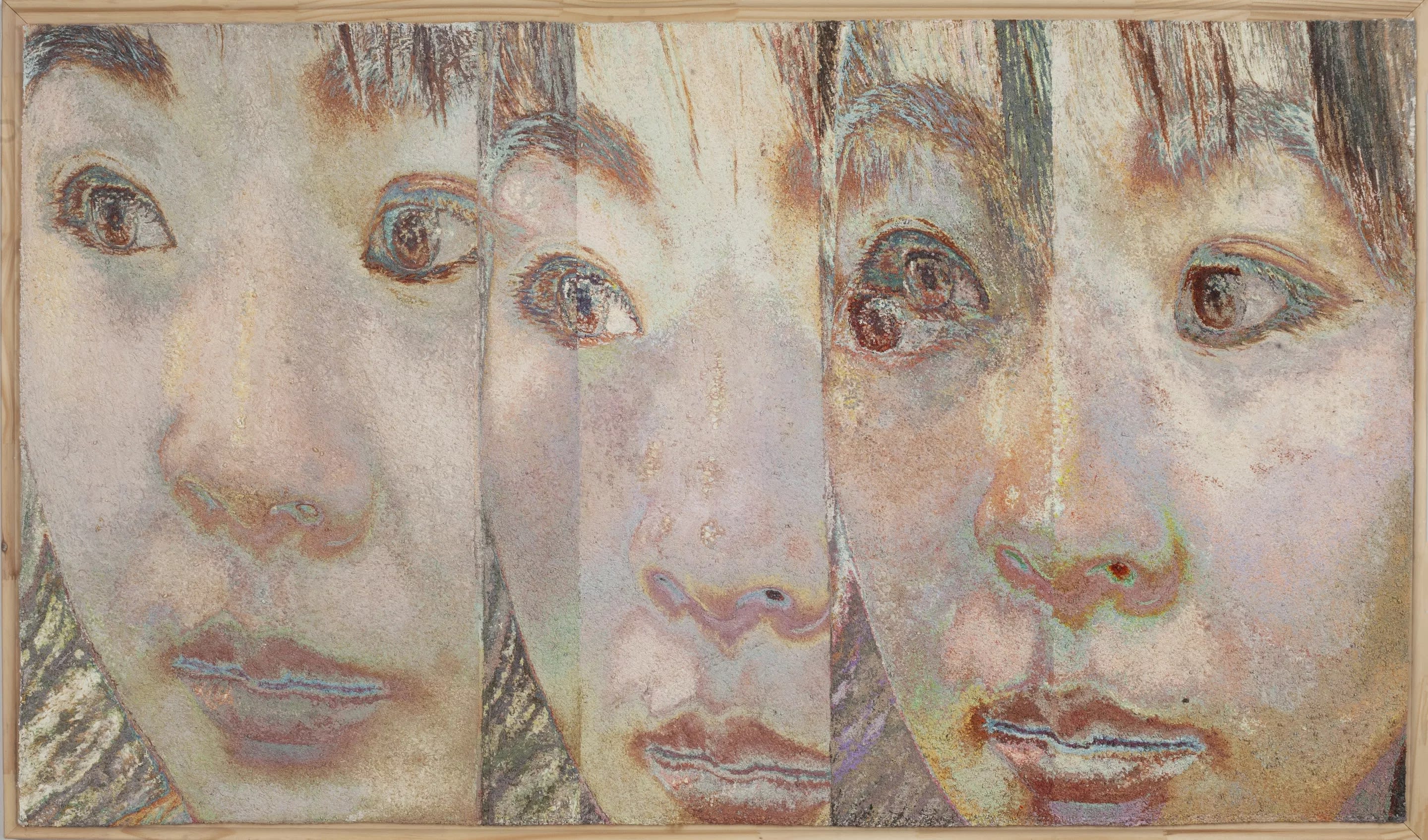 Su Su, Moon Face, 2022. Oil on silk, 40 x 68 in.
Formally innovative and culturally inquisitive, Su Su has also developed a distinctive technique in which she uses syringes to inject oil paint into stretched tulle. In this series, she works from the backside of her paintings so that streams of pigment protrude from their mesh surfaces, producing craggy textures that contrast with their delicate silk substrates. In From Your Special Friend, which is on view through November 5th, the works deploying this technique are self-portraits, offering a fresh approach to a centuries-old tradition.
Su Su received an MFA in costume design from the Carnegie Mellon University School of Drama before turning to painting full-time. Her work was included in Kavi Gupta's presentation at this year's Armory Show and is currently on view in Wonder Women, a group show at Jeffrey Deitch in Los Angeles. Her paintings have also been exhibited by institutions such as Crystal Bridges Museum of American Art, the Andy Warhol Museum, and the de la Cruz Collection. In 2021, Su Su was a finalist for the Bennett Prize.
—Olivia Horn