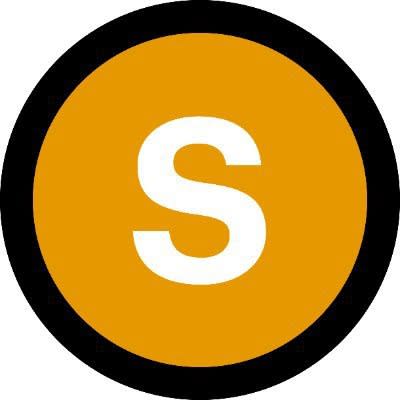 When Alison Gass, the founding director of the new Institute of Contemporary Art San Francisco (ICA SF), approached artist Jeffrey Gibson to discuss producing the museum's inaugural installation, their conversation hinged on two things. He didn't want to include many tactile objects, and—perhaps more importantly—he wanted to peer under the floor at the physical turf beneath ICA's footprint in Dogpatch.
"After so many years of being asked what I think about institutional land acknowledgments, it's been on my mind how to rethink the nature of them," said Gibson, who is of Mississippi Choctaw/Cherokee descent. "Ali invited me to rethink what neighborhood this is in, what ground this building is on. We started talking about speaking directly to the land. It was just a very literal thing: Can I remove parts of the floor so I can speak directly to it?"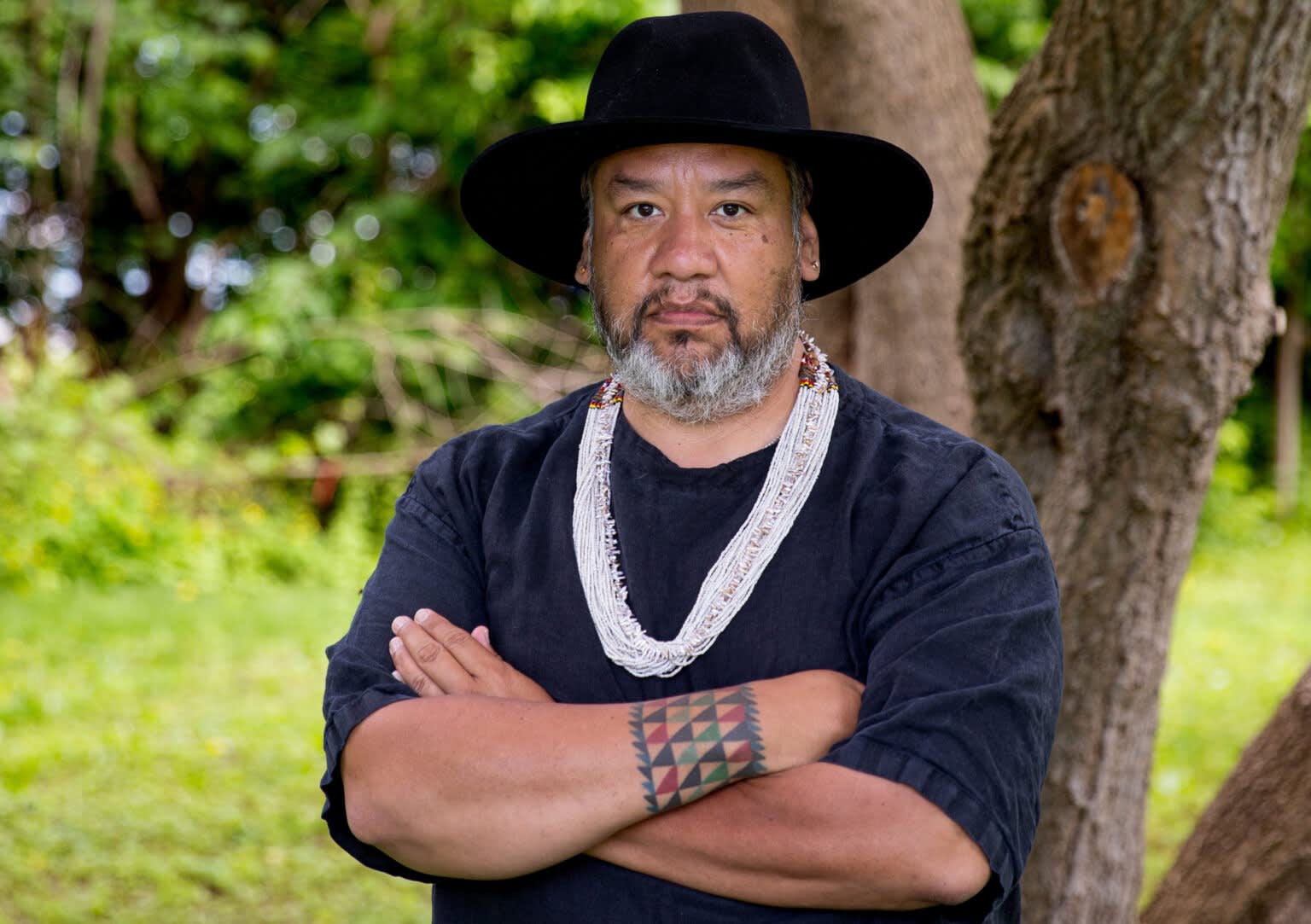 Courtesy of Brian Barlow.
Backed by venture capital and a panoply of Bay Area art-world luminaries, ICA SF is the kind of mid-scale, risk-taking institution that in Europe would be called a "Kunsthalle." Part of the intent behind it is to fill a gap in San Francisco's existing artistic ecosystem, which has faced criticism, whether fair or not, for a perceived lack of energy.
Having staged small events since its inception in March 202, the museum opens to the public this Saturday, Oct. 1. Visitors on day one will see the quietly startling results of Gass and Gibson's excavation: two rectangular trenches of soil that foreground This Burning World, a large-to-the-point-of-enormous video installation consisting of two screens. On each, five side-by-side projections combine short video clips of New York's bucolic Hudson Valley—where Gibson lives and works—with the geometric abstractions that have long characterized his painting and sculpture.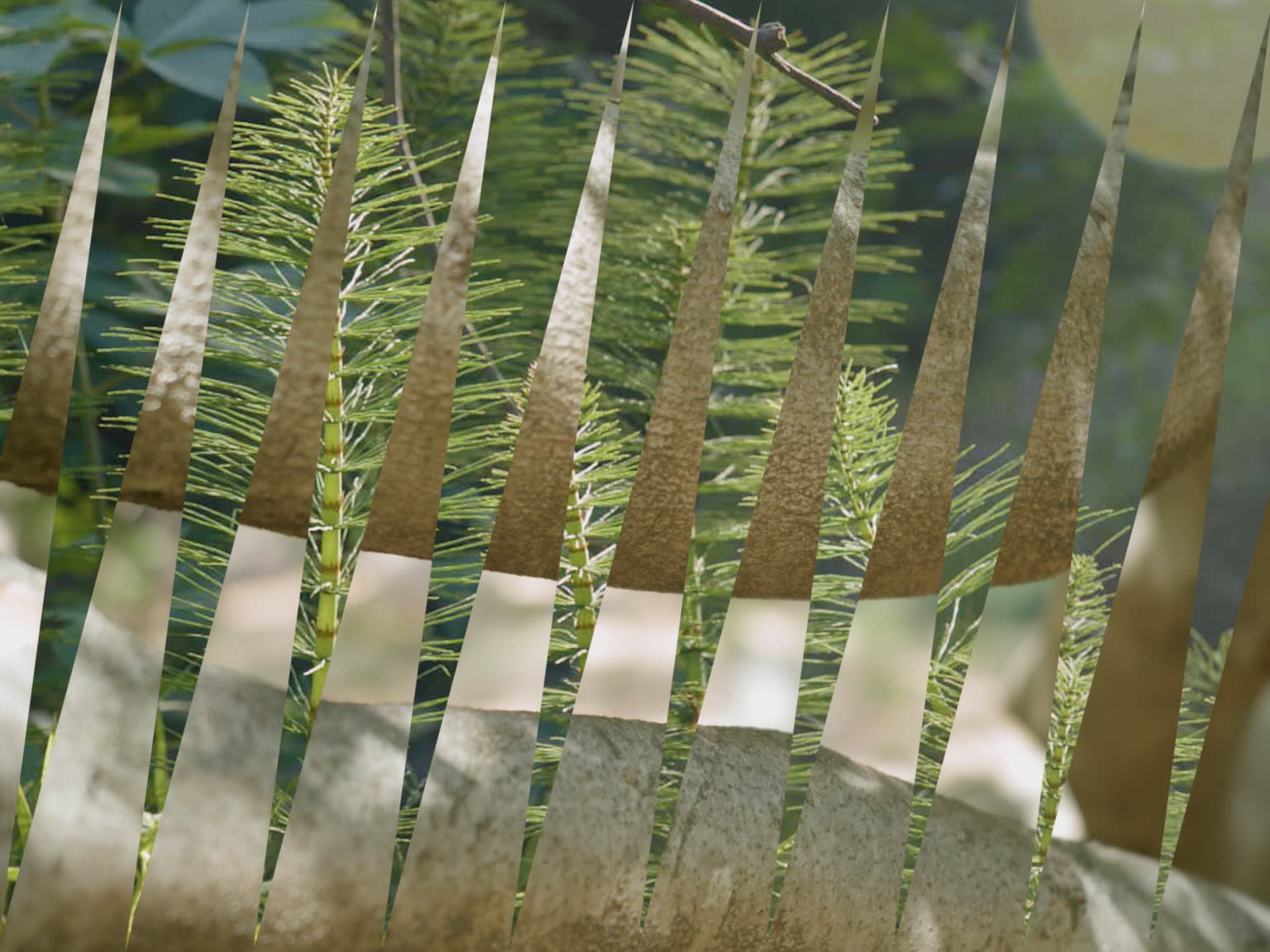 An image from artist Jeffrey Gibson's piece THIS BURNING WORLD, 2022 at the Institute of Contemporary Art San Francisco (ICA SF).
Patterns of triangles and parallelograms overlay scenes of nature, from autumnal leaves and free-flowing creeks to caterpillars crawling around a fibrous egg mass.
There are mesmerizing close-ups of fire. Joan Henry, an indigenous musician and song carrier, appears in one percussive segment as the only human presence. The composite effect of all the fragmentation is arresting, without any cheap spectacle or psychedelic showiness. It's immersive, yes, but unlike context-free Van Gogh experiences, most viewers probably won't wander aimlessly while murmuring, "Trippy!" under their breath.
The piece took well over 100 hours to assemble, including 10 months' worth of capturing recordings of nature. (Gibson has become, by his own admission, "addicted to video.") Remarkably, for a work of its ambition and scale, every second of footage made it into the final 20-minute version, with nothing left on the proverbial cutting-room floor.
In spite of its provocative title, This Burning World's engagement with the climate crisis is less about ecological apocalypse and more about encouraging viewers to recalibrate their relationship with our troubled planet. If you're prone to doom-scrolling, it's meant to soothe—but not numb.
"In the conversation around the climate crisis, doom seems imminent," Gibson said. "But also, as humans we're drawn to doom and we forgo looking at everything else that's possible. Generally, my work is the practice of not getting consumed by the negative, and also it's a kind of development of critique. Can you develop it beyond blame?"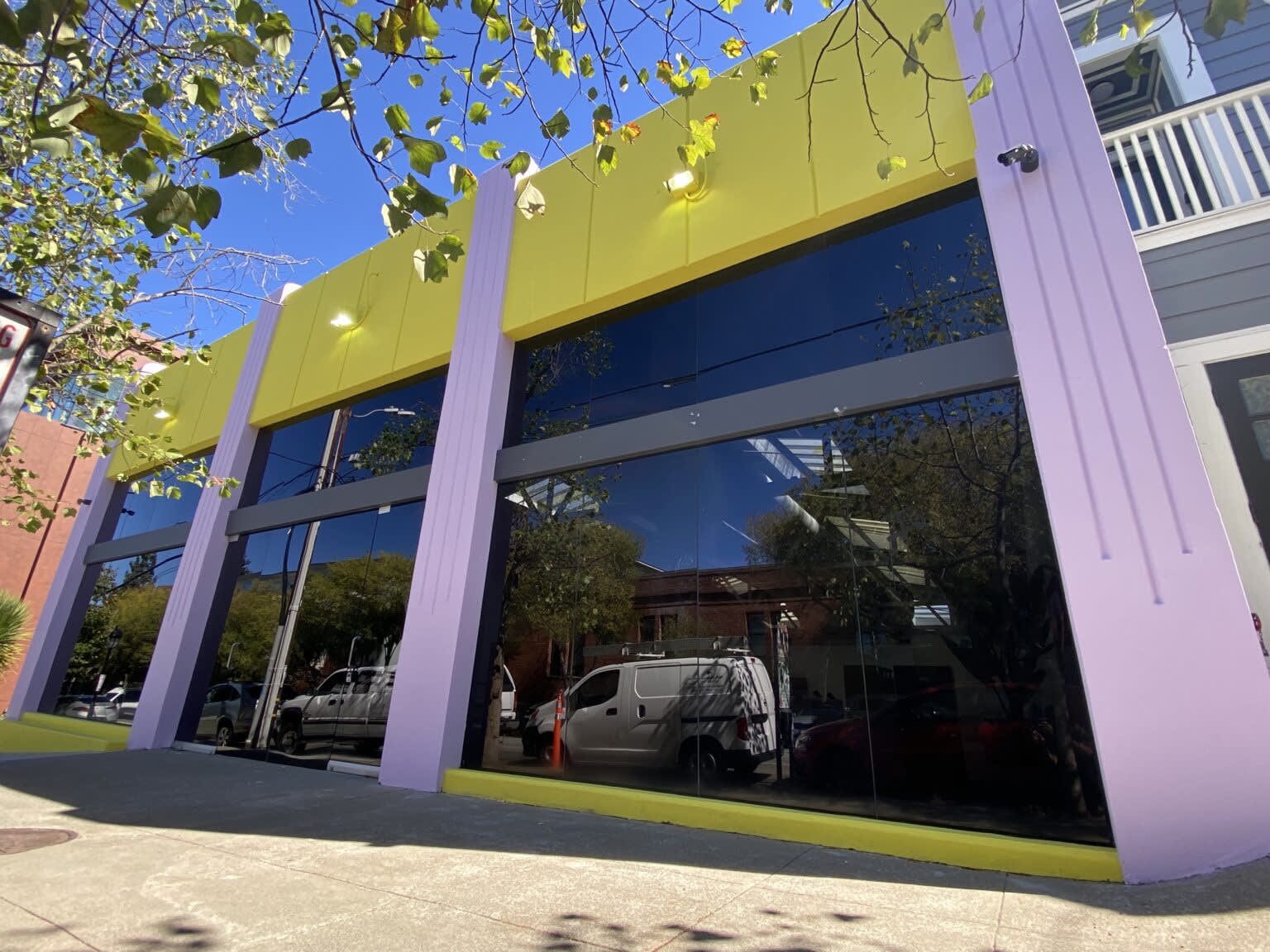 The exterior of the Institute of Contemporary Art San Francisco (ICA SF), which opens on Saturday, Oct. 1, at 901 Minnesota St. in Dogpatch. | Peter-Astrid Kane for The Standard.
As a theme, rebirth by fire also makes sense for the debut of a non-collecting institution borne out of the wars—or "course corrections," as Gass put it—that have consumed so many august cultural institutions.
"We have the incredible privilege of starting from scratch," she told The Standard as crews put the final touches on the space in advance of this weekend's opening. "We don't have the burden of making change in existing institutions, which is a very hard thing to do."
This Burning World is the first of three sequential exhibitions before Gass considers ICA SF to be fully open, a threshold timed to coincide with the annual FOG Design + Art fair next January.
"I would argue that the notion of a museum has shifted in the last 10 years," Gass said. "It's not just a place to collect, preserve and display objects, but a place to engage audiences with ideas driven by contemporary art and artists. We don't sell art, but we are an ambitious institution."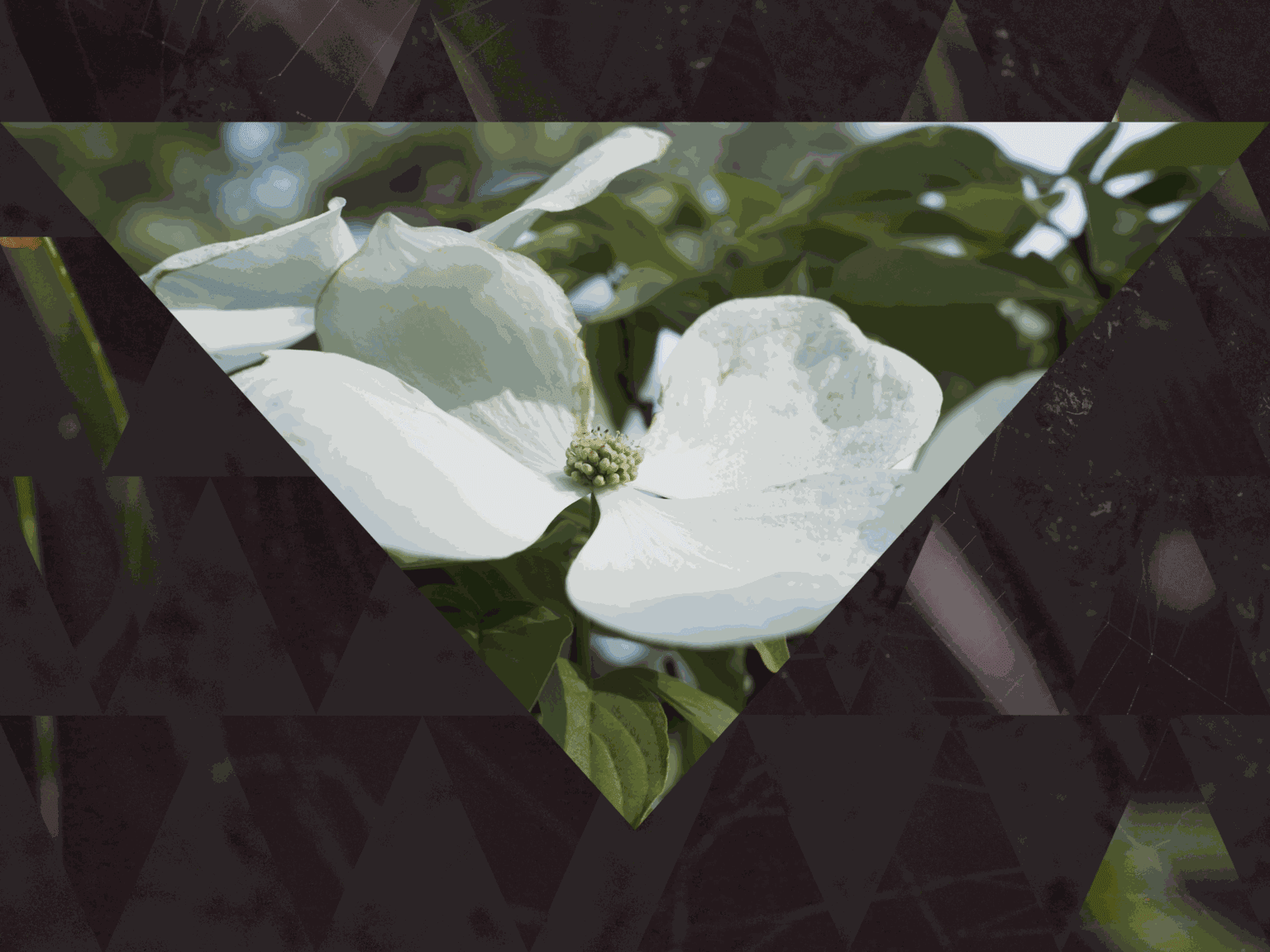 An image from artist Jeffrey Gibson's piece THIS BURNING WORLD, 2022 at the Institute of Contemporary Art, San Francisco.
Ambition usually aims for the skies, but sometimes it takes the form of drilling through the floor. ICA SF's 11,000-square-foot space on Minnesota Street sits on fill, and the exposed soil beneath its foundation makes for a humble counterpoint to Gibson's massive screens—even if the site itself is still something of a construction zone.
"When we rented the space, there had been a biotech firm that had begun trenching to put pipes down, and when we took the lease we found them," Gass said. "We did not import this dirt. This is what you find in Dogpatch, under the building—although we have to rake it before we open."
"It needs to be fluffy!" Gibson added.