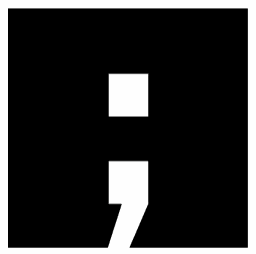 This week we are thrilled to sit down with the incredible American artist Miya Ando! Miya is an artist whose painting and sculpture articulate themes of perception and examine one's relationship to time. Ando is a descendant of Bizen sword makers and spent her childhood between a Buddhist temple in Japan as well as in rural Northern California. Her work pays homage to ancient techniques and ideas, fusing them with contemporary materials and forms. She often references historic literary texts and examines the idea that the fundamental nature of reality is that all constituent forms that make up the universe are temporary; a concept found in Buddhism as well as quantum physics.
Ando's work has been the subject of recent solo exhibitions internationally at leading institutions including The Asia Society Museum (TX), The Noguchi Museum (NY), Savannah College of Art and Design Museum (GA); The Nassau County Museum (NY) and The American University Museum (Washington DC). Her work has also been included in extensive group exhibitions at institutions including The Crystal Bridges Museum of American Art (AK), The Los Angeles County Museum of Art, CA; The Haus Der Kunst, Munich, Germany; The Bronx Museum, (NY) and The Queens Museum of Art, (NY). Her work is included in the public collections of LACMA (CA), The Nassau County Museum (NY), The Corning Museum of Glass (NY) and The Detroit Institute of Art Museum (MI), The Luft Museum (Germany), Scottsdale Museum of Contemporary Art (AZ), The Santa Barbara Museum of Art (CA), The Museum of Art and History (CA), among other public institutions as well as in numerous private collections. Ando has been the recipient of several grants and awards including the Pollock-Krasner Foundation Grant Award and commission for The Philip Johnson Glass House, New Canaan, CT. She exhibited her work in "Frontiers Reimagined" during the 56th Venice Biennale. In this year alone, Miya's work has been acquired by LACMA, the Scottsdale Museum of Contemporary Art, the Santa Barbara Museum of Art, the Museum of Art and History in Lancaster, CA, the Corning Museum of Glass, the Nassau County Museum of Art, and the Scripps College Art Collection. In September you can see her work at Sundaram Tagore Gallery in New York City and in October, visit her exhibition at Maki Gallery in Tokyo. We are truly delighted to bring you Miya's Frank Talk below!
What was your first job in the Arts?
Artist.
What was the most useful or important thing you learned at that job?
Focus.
Tell us a little more about yourself. When did you realize you wanted to pursue a career in this industry?
I knew I wanted to be an artist when I was a little girl.
What do you do now?
Artist.
Where are you from?
Santa Cruz Mountains, California & Okayama, Japan.
What is the arts community like there?
Japan has an amazing arts community with so many incredible artists, it is smaller than New York (everywhere is), but lively. Santa Cruz has a lot of incredible, creative people, I grew up near an amazing bronze sculptor and indigo dyer, we all lived in the same redwood forest.
Has where you come from shaped what you do in the arts today?
Yes. I draw a lot of inspiration from the forest and the wild of Santa Cruz. The reverence for and attuned and utterly refined attention to nature of the Japanese culture also has a big impact on my approach and vocabulary.
What is the best piece of advice you can give about working in the art world?
Find focus and discipline within yourself.
What is one of your greatest accomplishments in your career so far?
I'm most grateful to have had the opportunity to sew mandalas in the five colors of the Tibetan Buddhist Prayer Flags to benefit The Tibetan Nuns Project some years ago. The mandalas I made were created with dyed Bodhi (Ficus Religiosa) leaves from the same species of tree under which the Buddha sat and gained enlightenment. We auctioned them off and donated 100% of the proceeds to the Buddhist nuns who are exiled from Tibet and living in India. With those funds we were able to support and provide housing, clothing, food, education and all necessities for 27 nuns for an entire year. I have a very special place in my heart for these Buddhist nuns, having lived with my grandfather, a Buddhist priest in a temple in Japan when I was a child and feeling solidarity with women in this world; in particular marginalized women. I also support with everything I have in my being the right to religious freedom and expression.
What has been a challenge for you?
There is always more to do.
What is something you do every day at the office (or your current home office)?
Write a list to organize my thoughts and what I wish to accomplish each day.
What is one of the weirdest things you have had to do on the job in your career?
Go to someone's home and look at a big, blank, white wall.
What defines a good employee? What defines a good boss?
Manners, respect and punctuality for employees and bosses alike.
What do you think makes a person hirable?
Good energy and the qualities listed above. Anyone can learn anything.
What is your advice to making yourself stand out in your workplace? Any good tips for a giving a great interview?
Listen more than you speak.
Is there any advice you would like to give people entering the art world?
Patience and perseverance are important, things take time.
What is the best exhibition you have seen in the last year?
I loved the Yukinori Yanagi exhibition at Blum and Poe Tokyo and The Heaven and Earth exhibition at The Menil. Sterling Ruby's video piece at Sprueth Magers in LA was fantastic, I also loved The Art of Impermanence at The Asia Society New York.
If you could own a work by 5 different artists, who would be in your collection?
Mary Corse
Agnes Martin
Marilyn Minter
Mariko Mori
Yayoi Kusama
Have you seen any virtual exhibitions recently that you would like to comment on?
Very much enjoyed the current painting exhibition on view at Kayne Griffin Corcoran and Grace Weaver's works at James Cohan gallery.
What artwork is in your home office?
Shelter Serra painting of white iridescent stars and a Kasuga Deer Mandala.
What is your greatest WFH challenge? Or a WFH luxury you don't want to lose ever again?
I always need more space and concrete floors since I have a penchant for fire and burning things and using chemicals and making big messes with dye and chemicals.
How do you think art can play a fundamental role in the world's recovery?
The things we see change our state of mind.
How do you think art should be shared and/or experienced moving forward?
The experiential quality of art can never be replaced virtually, but there are lots of interesting things about viewing works online or via video.
Since we are all at home and exploring more galleries and museums online, perhaps some for the first time, when the quarantine is lifted, what is your first art filled destination?
I want to go back to the Seto Inland Sea with my husband and see my family before going to Naoshima together.
It can be argued that the art world is finally forced to adopt and adapt technologies that have long been a part of other industries. Agree or Disagree?
Agree.
And finally, do you think the art world should be more transparent?
I didn't think it was opaque.