The return of Aspen Art Museum's Art Crush and the Intersect Aspen art fair headline the robust programming in the Colorado ski capital.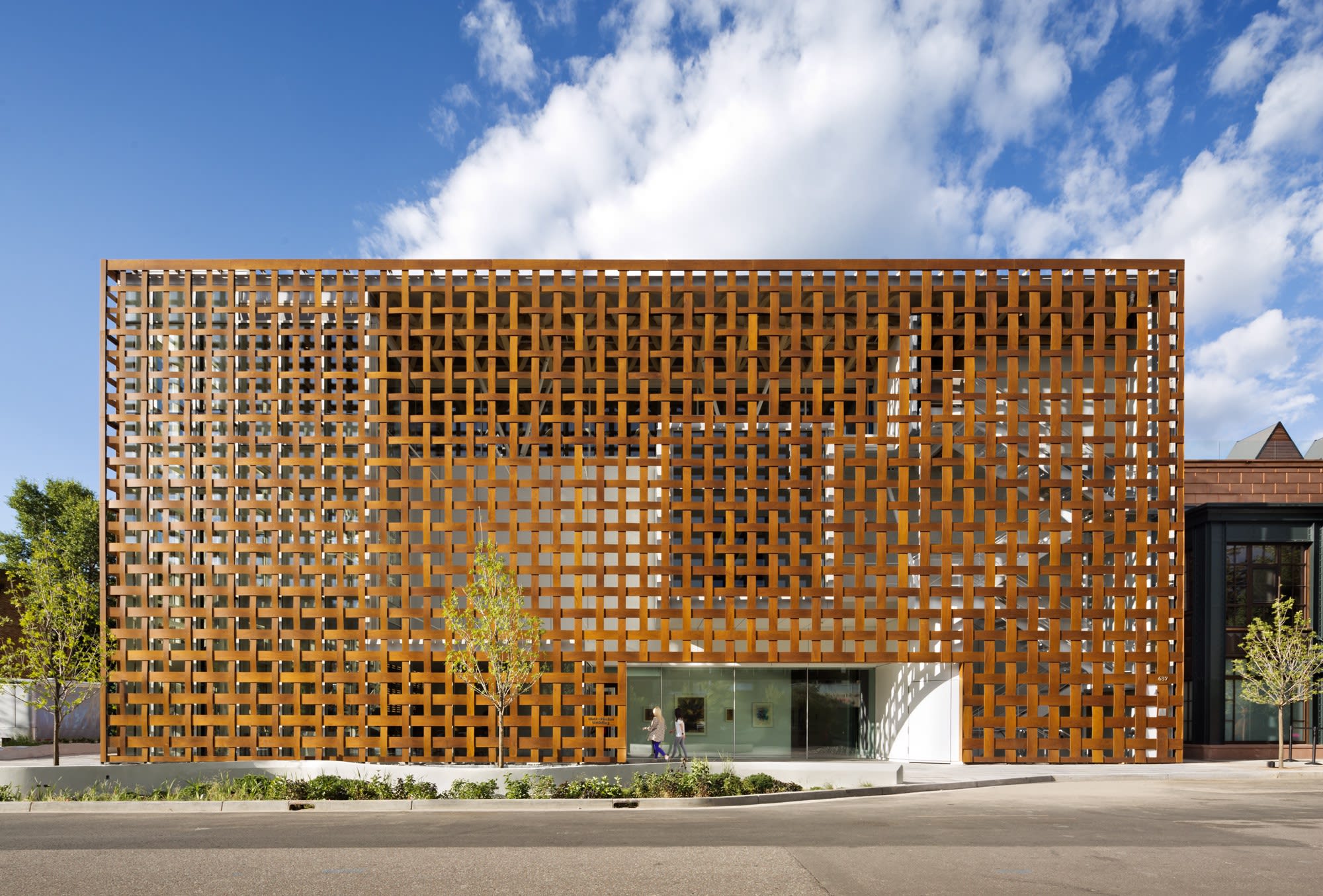 Courtesy of the Aspen Art Museum.

A new wave of art blew through the steep mountains of Aspen last summer, bringing a plethora of galleries, auction houses, and an art fair to the American west's ski Mecca. Art-world powerhouses from New York and even Europe positioned inside storefronts in the town's compact downtown, amid posh restaurants and lodges, with the glorious Snowmass Mountain on the backdrop. The town's avid residents, who would traditionally make their way up to their chalets in winter, found refuge in the breezy summer during an unpredictable pandemic—and art was suddenly bountiful.


Besides Aspen Art Museum's annual Art Crush gala and programming at local institutions such as the Anderson Ranch and the Red Brick, collectors and the sector's "who's who" found themselves immersed in an affluence of art, including the inaugural art fair Intersect Aspen,which gave the town's decade-old fair Art Aspen a facelift.

This summer, the fête is relatively more intimate due to tighter availability of the real estate and a broad span of international biennials and art fairs coinciding with the season. The energy, however, is about to escalate this week with the second iteration of Intersect Aspen opening once again at the Aspen Ice Garden skating rink on July 31st along with Art Crush which will finalize a five-day Aspen Art Week programming with a gala on August 5th. The Los Angeles–based artist Gary Simons will be honored in the gilded bash, co-chaired by gallerist Chandra Johnson, businesswoman Jamie Tisch, and entrepreneur Sara Zilkha.

The shrinking number of galleries around town underlines the relevancy of an art fair in a community that is extremely high in collector population. According to Intersect Aspen's managing director Becca Hoffman, the fair, which features with 31 exhibitors from 21 cities around the country, provides galleries with visibility to top-notch collectors without facing the overhead of a seasonal space. "A great number of returning galleries in addition to nine new proves the success of last year's inaugural edition," she tells Galerie. "Collectors here are looking for both established names and emerging talents, and for dealers who represent up-and-coming artists, the fair is an opportunity to show in town without planning a pop-up budget."


The exhibitor list is a potpourri of various walks of the art market. Global blue chips Perrotinand Galerie Gmurzynska exhibit alongside Midwesterners William Shearburn Gallery and Andrew Rafacz. Downtown New York's cutting-edge darlings Magenta Plains and CHART are positioned steps away from Aspen's own Casterline|Goodman Gallery and Galerie Maximillian. Look for a juxtaposition of paintings by Takashi Murakami protégée ob alongside collages by Leslie Hewitt and a woven flower painting by Sophia Narrett (inaugural winner of Galerie's Young Artist Prize in 2019) at Perrotin's booth. Jump a century back with Galerie Gmurzynska where a rare 1937-dated plaster hand sculpture by Pablo Picasso sits by Venus et Amour, a fresco the artist painted on the wall of his honeymoon suite with Olga Khokhlova in 1918, and after living in Andy Warhol's Factory in 1970s, the detached fresco is on show not far away from architectural paintings of Matt Kleberg and similarly emblematic bronze, resin or marble sculptures by Carl D'Alvia in Chelsea-based gallery Hesse Flatow's display.


After a socially-limited first edition due to the pandemic, the fair also spills out in Aspen with a programming that includes screening of short films with Aspen Film, a preview of the upcoming Raymond Pettibon documentary, A Collection of Lines, at the Anderson Ranch and various tours to collectors' houses.


"We feel so lucky to have a museum of this caliber in our beloved mountain town."

CHANDRA JOHNSON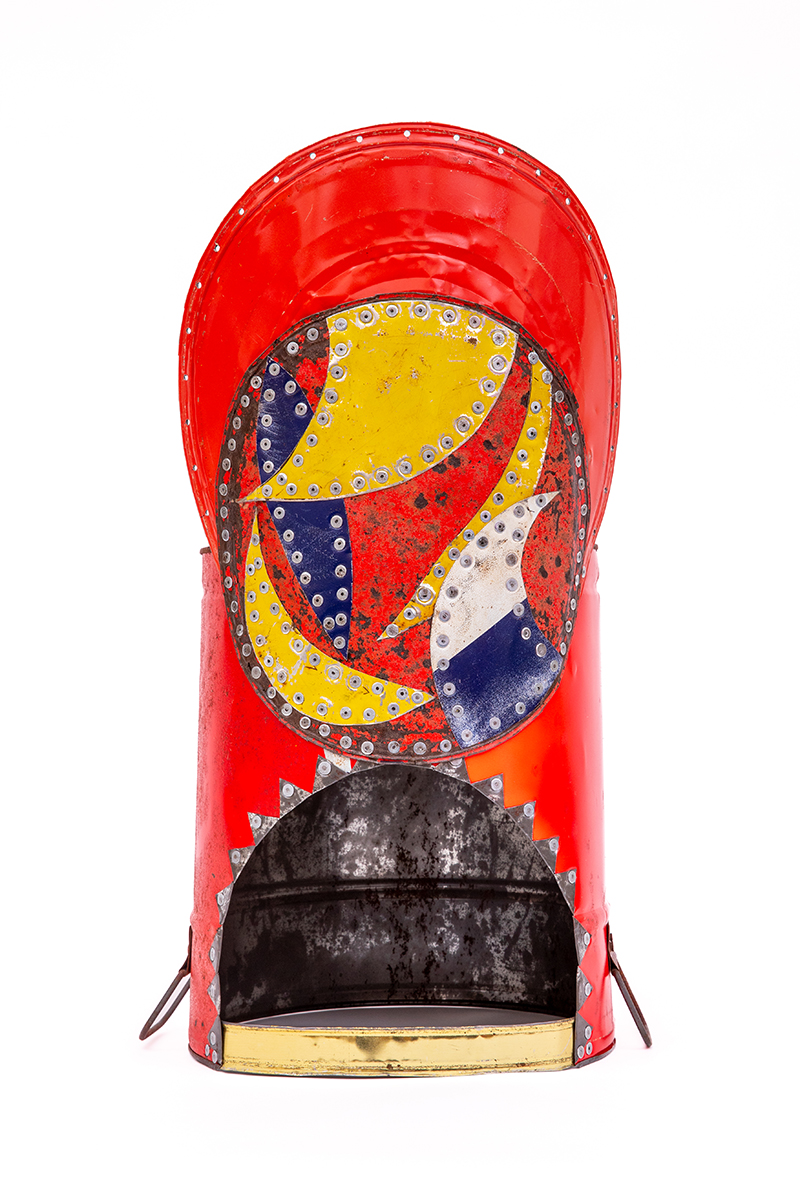 Make sure to save some energy for Art Crush as well. Famous for its star-studded program, the gala and its accompanying events bring key players of the industry to the Colorado peaks. The packaged schedule includes performances with Precious Okoyomon and Korakrit Arunanondchai, while a stand-out is Jeffrey Gibson's ambitious project, The Spirits Are Laughing. On August 3rd, the artist and fifteen dancers will rejoice at Anderson Park meadow at the Aspen Institute for a flag twirling performance. Gibson's collaborators will don helmets made out of tin and cans while waving a polyester duck and nylon flag that reads the project's title in capitalized letters. The video documentation of the group's two-week long rehearsal period will later be included in Gibson's upcoming solo exhibition at Aspen Art Museum in November.