As an artist, Mickalene Thomas challenges ingrained art-world hierarchies. As a collector, she does the same. Her own collages, installations, photographs, videos, and paintings—elaborate pieces made of acrylic, enamel, and rhinestones for which she's especially well known—turn art history on its head, foregrounding women, people of color, and queer identity. A similar line runs through the creators whose art she surrounds herself with.


While Thomas might be a cultural power player now—her work is in world-class collections like MoMA and the Guggenheim; she's been awarded numerous grants and prizes; and she counts Solange among her collaborators—her collecting journey began more humbly, by swapping pieces with other artists. Her profile, and her collection, continued to grow, and the latter now includes artists with varying levels of star power, but who share a similar commitment to expanding the visibility of traditionally underrepresented demographics: Kehinde Wiley, Wangechi Mutu, Joiri Minaya, and many others.


Artsy recently caught up with Thomas to discuss how she discovers art that inspires her, the ways she builds relationships with galleries, and how collecting can be an important way to shape the dynamics of the art market.



Derrick Adams, Upstate, 2014. © Mickalene Thomas.


Can you describe your collection in a sentence or less?

My collection consists of a diverse group of artists who are women, African American, and/or LGBTQIA+.


Why did you start collecting art?


My collection started early in my career. I started by trading art with other artists such as Wangechi Mutu, Deborah Grant, Louis Cameron, Derrick Adams, and Kehinde Wiley, among others. Then I started buying works on paper and photographs from artists like Malick Sidibé, Barkley L. Hendricks, and Kerry James Marshall. The very first paintings I purchased were from Angel Otero, Huma Bhabha, Arlene Shechet, and Leslie Hewitt.


What is a piece you own that people are often drawn to or ask you about frequently?


My most recent acquisition that others are frequently drawn to is a sculpture by Leilah Babirye, Namubiru from the Kuchu Mamba (Lungfish) Clan (2021). Leilah Babirye is an Ugandan American artist who works in sculpture with found materials to engage ideas of queerness, identity, history, and human rights.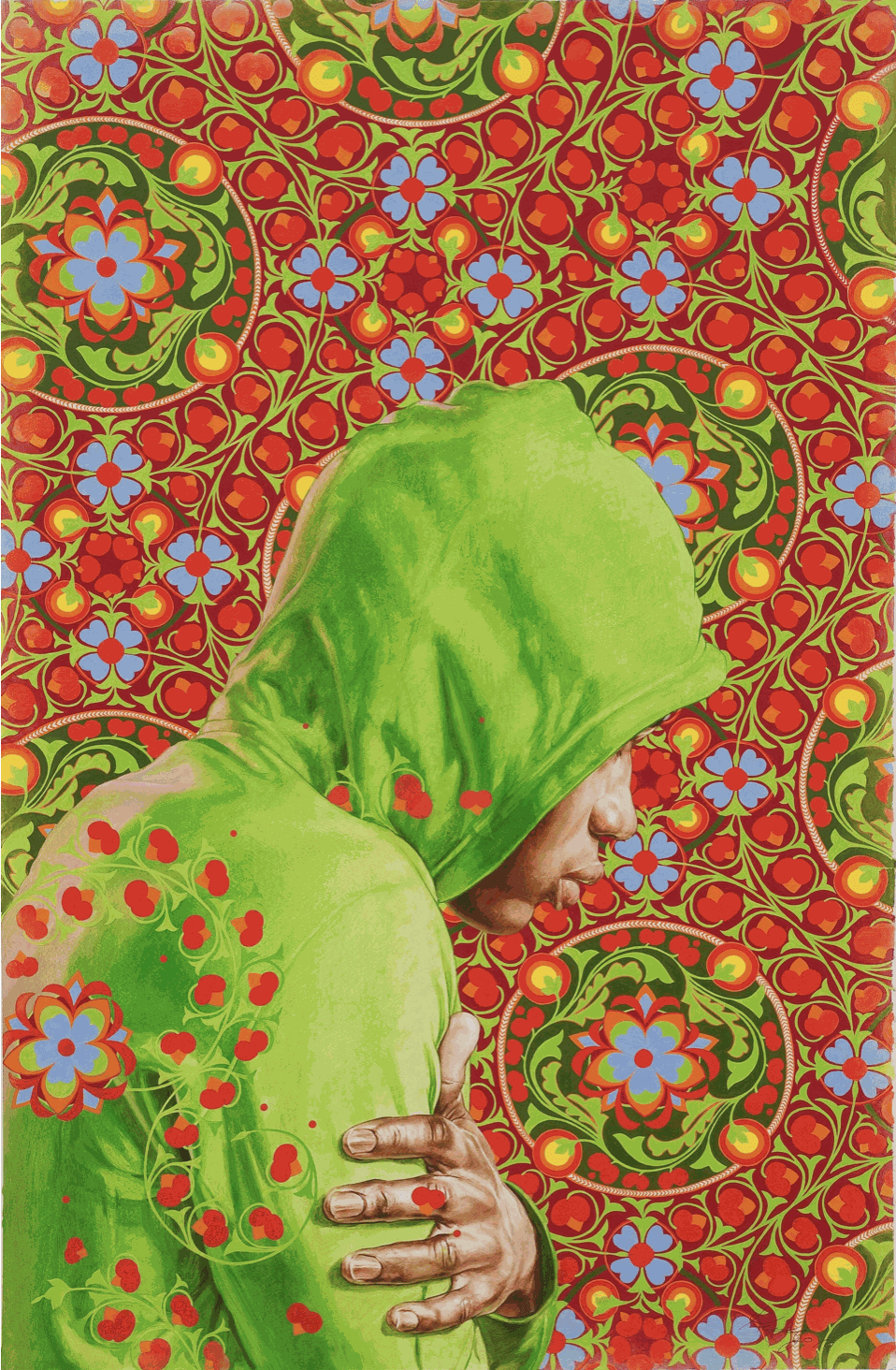 Kehinde Wiley, Head of a Young Girl Veiled, 2019. © Mickalene Thomas.


Can you tell us about an artist you've discovered through Artsy?

Joiri Minaya is a multidisciplinary artist whose work investigates the female body within constructions of identity, multicultural social spaces, and hierarchies. She works in digital media and video, performance, sculpture, textiles, and painting, and is informed by her Dominican heritage.


Can you tell us about a piece you recently bought on Artsy?

I frequently support museums and other institutions that utilize the Artsy platform. Most recently, I acquired a mixed media work, by Abigail DeVille, in support of the Bronx Museum's 50th Anniversary which partnered with Artsy for their virtual auction. It is exciting to see that artists such as Abigail have an opportunity to reach a wider audience through online platforms like Artsy.


What is your collecting process like?


I simply buy art that I love and that inspires me. I buy art that I want to be around and that makes me feel good and brings me positivity—art that shows passion and love.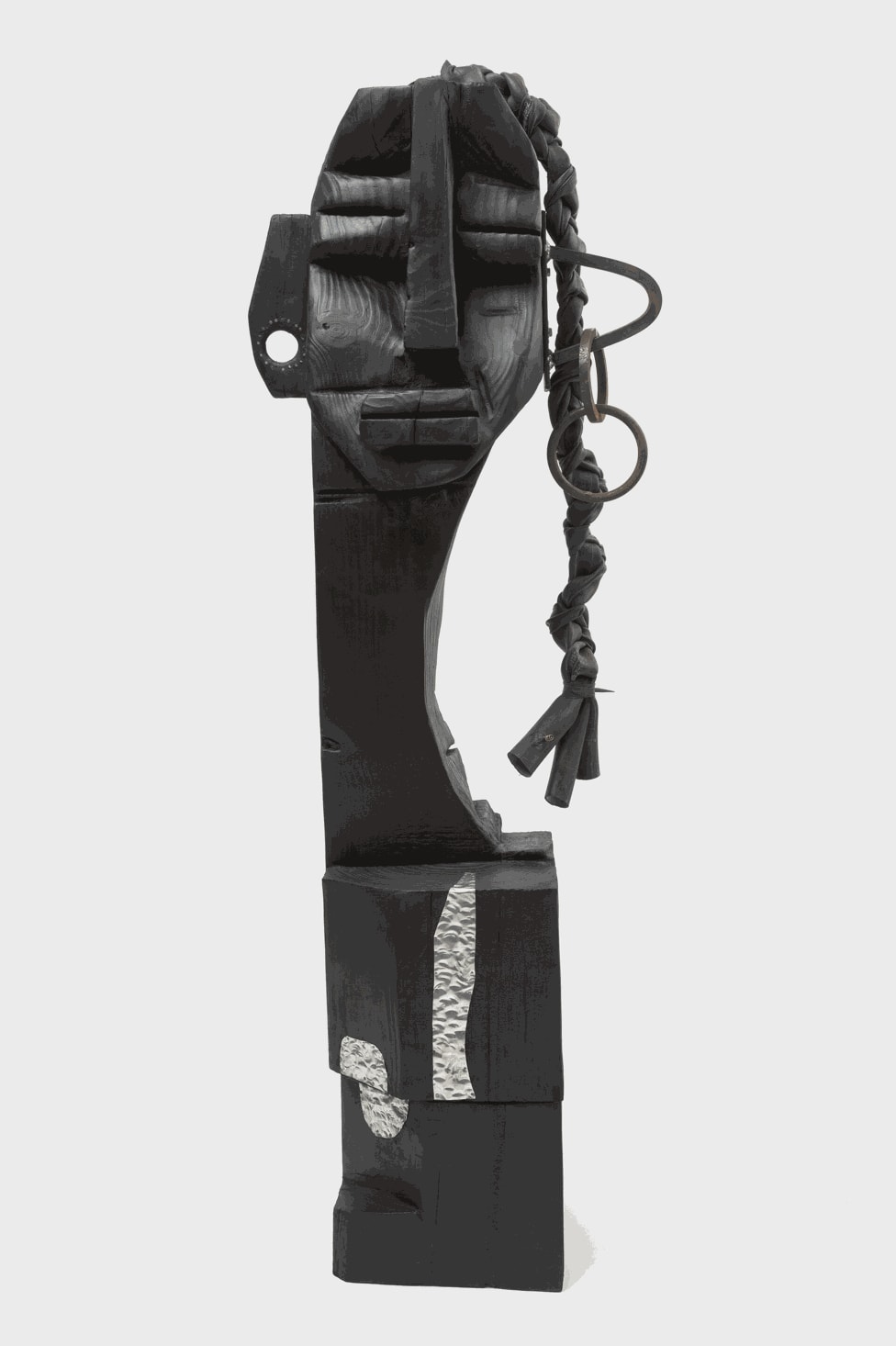 Leilah Babirye, Namubiru from the Kuchu Mamba (Lungfish) Clan, 2021. © Mickalene Thomas.


What is the biggest challenge you encounter as an art collector? How have you overcome it?


Sometimes I see art that I want to buy but can't afford. However, when I really resonate with a work on a deep and profound level, I invest in collecting it because I consider it a worthwhile investment for myself and for the artist.

How do you build relationships with galleries?


I build relationships with galleries, as well as with the collectors who frequent them, over long periods of time. These are places and people who have seen my work and who believe in it, and who are now becoming interested in its market. I want galleries with whom I work to understand that I am a partner in the relationship, and not just the artist. We play an essential role in the art market.


When you're deciding whether or not to buy an artist's work, what's the most important information that helps you make that decision?


I don't collect based on popularity; I'm always on the lookout for artists' work that resonates with me. In this spirit, I look at whether the art itself speaks to me on a personal level. My collection is not a monolith, and contains many kinds of art.

What do you enjoy most about being a collector?


I enjoy supporting other artists and creating new opportunities for artists' work to be in collections. The institution of collecting can be a powerful tool for changing the dynamic of the art market, whether between the artist and the collector or between the artist and the gallery.