Meet the Brit creatives bringing a new energy to LA
The artist most famous for living in Los Angeles is arguably a Yorkshireman. David Hockney moved to the Californian city in 1964. His motivation? The beefcake magazine Physique Pictorial and a photo of the sleek Case Study House #21, plus a light that is "10 times brighter than anywhere else". Ensconced in the Hollywood Hills, the painter captured the LA lifestyle of glistening pools and endless sunshine in glorious technicolour for more than half a century. In 2019, however, and just as LA's reputation as a vibrant art-world destination was really spiking, Hockney decamped to France. Today, the city's cultural landscape is being boosted by a new generation of British creatives, from artists such as Tahnee Lonsdale and Kour Pour to jeweller Polly Wales, who are carving out a niche for themselves between the surf and sprawl.


---
And in the south-west is Kour Pour. The 34-year-old British-Iranian artist (who is also newly an American citizen) was 17 when he first landed in LA with a plan to study music production, but he ended up side-stepping into fine art. From his studio in Inglewood – the area surrounding LAX airport and a focus of recent regeneration centred on the SoFi Stadium – he has built a practice that encompasses painting, printmaking and sculpture. "I'm telling my story of growing up in an immigrant mixed-race family and finding a place for yourself," he says of the work recently shown at London's Gallery 1957. Included in the exhibition New Homes, New Places were some of his intricately patterned and layered paintings of Persian carpets (inspired by the small carpet shop Pour's father ran in Exeter when he was growing up), as well as a series of tiger paintings that roam across various landscapes, bringing with them different stylistic tropes.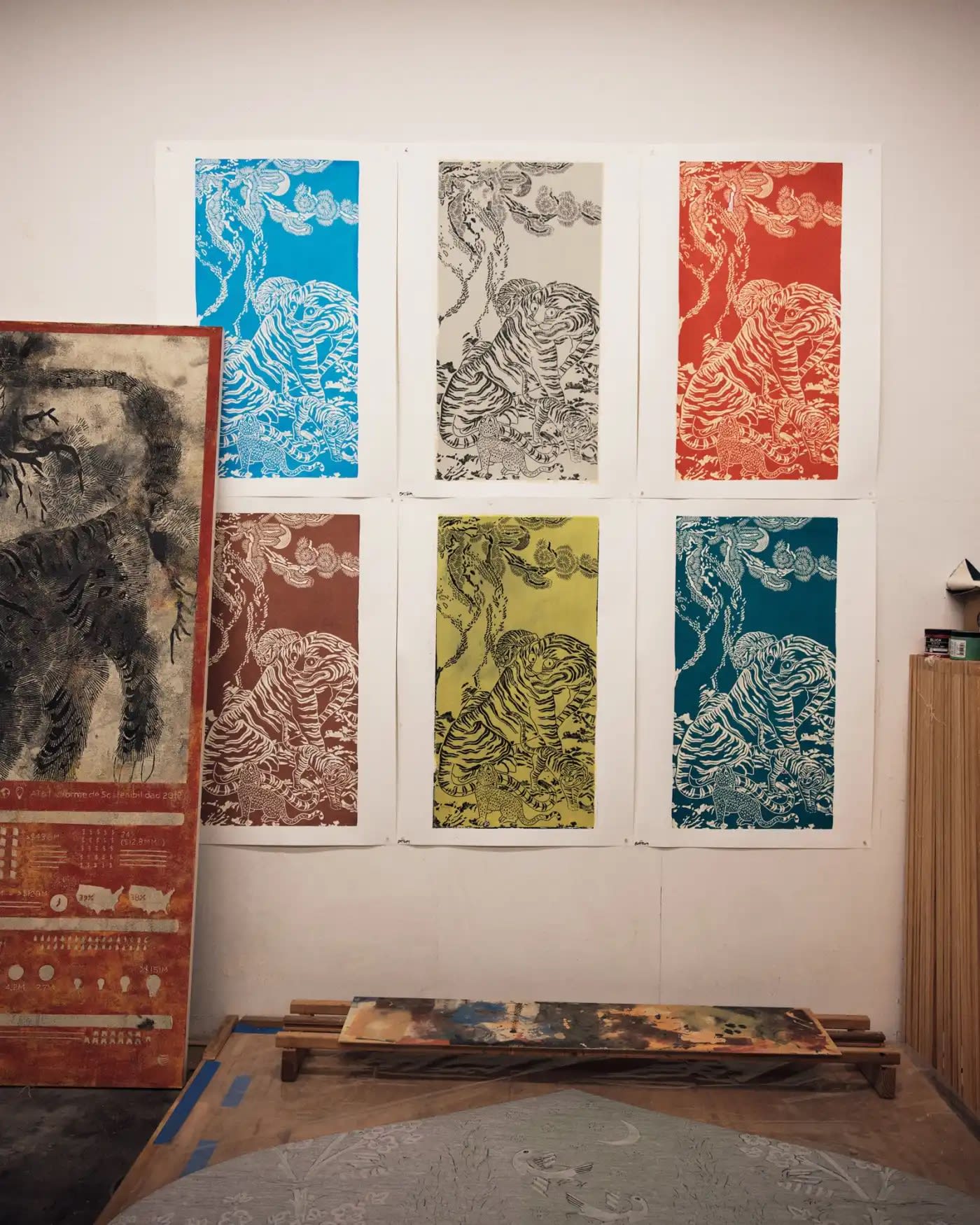 Colour tests for a work-in-progress print edition using tiger imagery © Rich Stapleton
His adopted city is home to one of the largest Iranian populations outside of Iran, and he admits that the diverse network of neighbourhoods – "Chinatown, Koreatown, Tehrangeles" – is a major draw. "In LA, most of my friends are immigrants or the children of immigrants," says Pour. "There's this idea that LA artists make work about light and space, or about Hollywood, but there's another side to it, which is the people who move here – and that's a massive part of the city's story."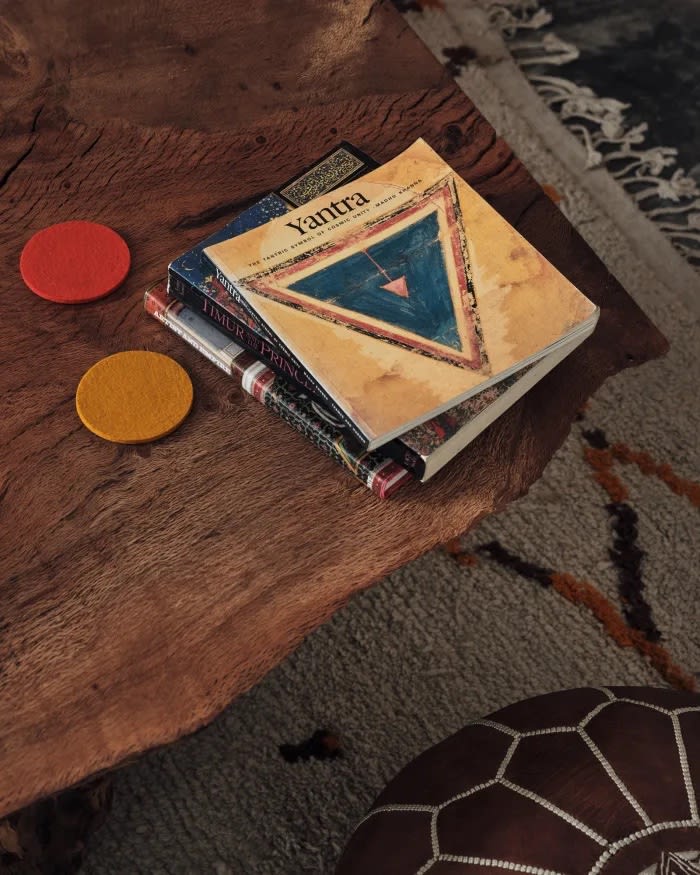 Pour's book on Yantras – visual aids for meditation © Rich Stapleton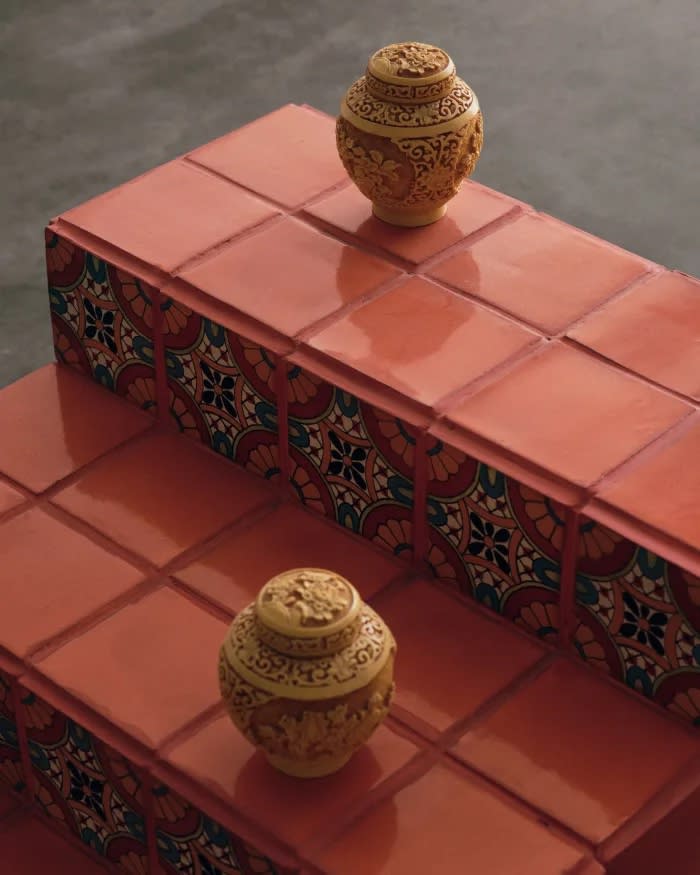 Ceramics by Kour Pour informed by Islamic and Spanish colonial designs © Rich Stapleton