Marie Watt: Sky Dances Light
:
835 W Washington Blvd. FL 1.
Past exhibition
Kavi Gupta presents Sky Dances Light, a solo exhibition of new works by celebrated, interdisciplinary Seneca artist Marie Watt, whose bold, multi-sensory visual language celebrates and fosters community connections.
Watt's debut exhibition with the gallery, Sky Dances Light centers her highly anticipated new series of jingle clouds: biomorphic, hanging sculptures assembled from tens of thousands of jingle cones, rolled pieces of tin historically fashioned from the circular lids of tobacco containers.
Though each jingle cloud is a singularity with a distinct physiognomy and scale, when suspended in a luminous constellation above the gallery floor the works form a spectral community of numinous sentinels, guiding and guarding the space and everyone who enters it.
Watt is interested in the relationship the jingle clouds establish between sky and ground.
"In the Seneca creation story, Sky Woman is pushed through a hole in the sky," Watt says. "She grasps earth as she falls through the sky world. She comes down with that clutch of dirt, and Turtle Island grows. In Seneca, Turtle Island is North America; for others, it's the whole Earth."
Visitors enter the exhibition through a jingle threshold: a shimmering, tin cone curtain hung from blue strands that imply water and sky.
"I want people to walk though something, so their body will feel it and hear it," says Watt. "I am hoping to set the table for something that's interactive."
Each passage through the curtain activates the tin cones, generating ethereal jingle sounds and instigating a tactile connection between viewer and art—an empathic event horizon, evoking the harmonies of the environment beyond.
This type of correlative phenomena, through which people are invited to explore and expand the boundaries of mutual relationships, is an essential part of Watt's aesthetic vocabulary. As a citizen of the Seneca Nation and a woman with German-Scot ancestry, her perspective has been shaped by values of cultural connectivity and reciprocity.
"I am interested in storytelling and the ways in which we exchange stories," Watt says. "I like to set up situations for narratives to be exchanged, shared, amplified, and archived."
Watt's jingle clouds bring together several other important elements of her artistic language as well, including materials related to Indigenous history and gestures intended to spark healing.
Tin jingles are representative of manifold material modernisms, moments when Indigenous artists adapted colonial materials or methods to expand their existing aesthetic lexicons. Pre-Columbian craftspeople throughout the Western Hemisphere had been working with obsidian, or naturally occurring volcanic glass, for millennia before the arrival of Europeans. Similarly, pre-contact metal workers were among the first in the world to work with tin. Colonization simply introduced a steady and plentiful supply of mass-produced glass and metal novelties, with which Indigenous artists have continuously innovated.
Though their invention and use as fashion adornments dates at least to the late 1800s, jingle cones became an iconic element of Indigenous dance traditions during the Spanish Flu pandemic of 1918.
"One version of the story is that a member of the Ojibwa nation had a sick granddaughter," recalls Watt. "They had this dream in which they were instructed to attach tin jingles to a dress and have women dance around this sick child while wearing the dress. The idea was that the sound would be healing. It's assumed the medicine worked, because the dance was shared with other communities."
To Watt, the fact that jingle cones were used for this dance that manifested out of a pandemic dream about recovery connects them in important ways to the present. Her jingle clouds function as catalysts for these humble objects to transmogrify into archetypal symbols, creating opportunities for those sharing space with them to reiterate the bonds we share between episodes of human tribulation, between generations, and with each other.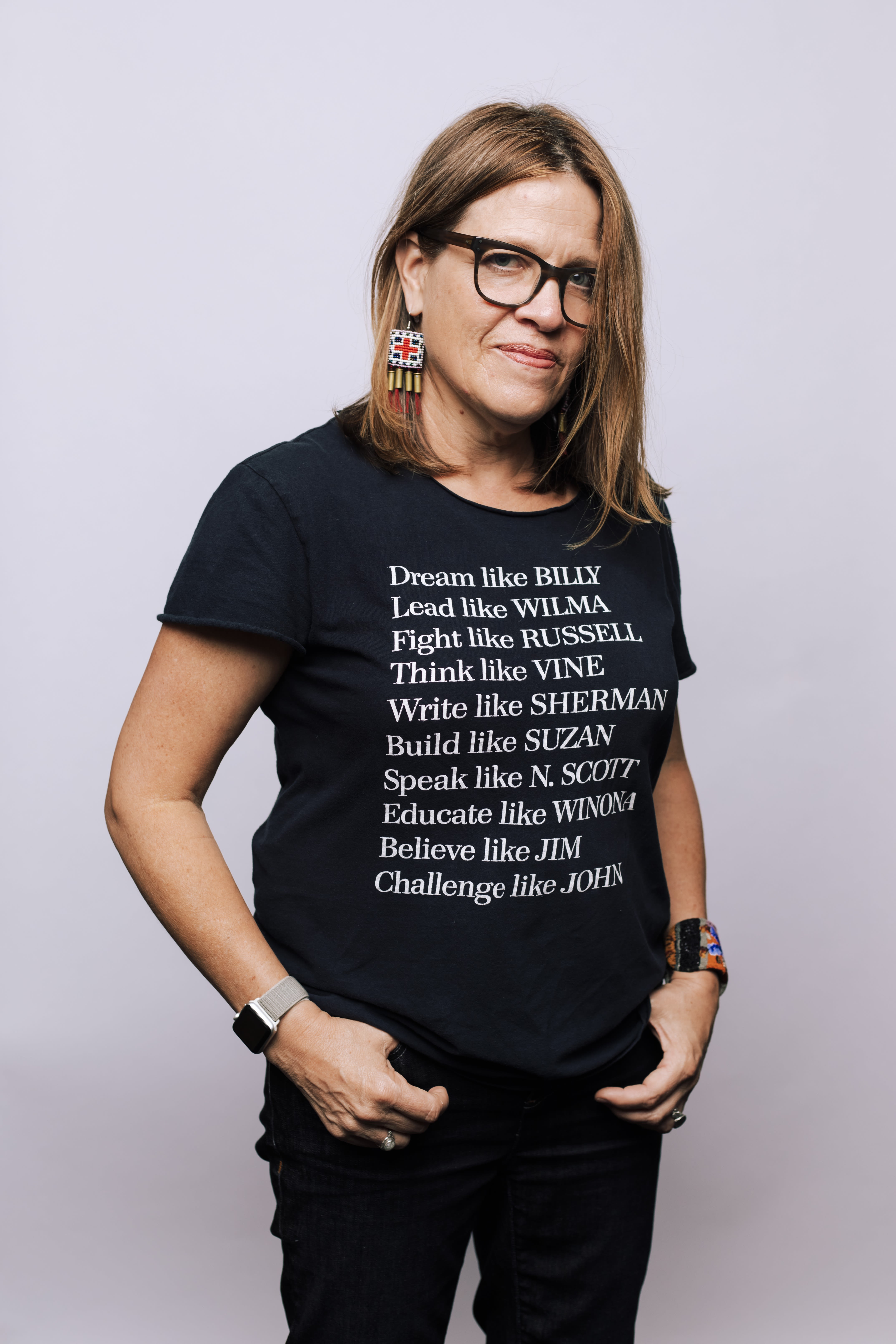 Sky Dances Light at Kavi Gupta follows recent, critically acclaimed solo exhibitions of Watt's work at the Denver Art Museum in Colorado and Peabody Essex Museum, Salem, MA, and the inclusion of her works in recent group exhibitions at the Whitney Museum of American Art, Smithsonian American Art Museum, Seattle Art Museum, and the Crystal Bridges Museum of American Art, among many others.