Oh, Gods of Dust and Rainbows | Devan Shimoyama, Allana Clarke & Firelei Báez
:
FRONT Triennial, NW Ohio
Past exhibition
I

Oh, God of dust and rainbows, help us see
That without dust the rainbow would not be.

II
I look with awe upon the human race
And God, who sometimes spits right in its face.

–Langston Hughes, Two Somewhat Different Epigrams, 1957
Oh, Gods of Dust and Rainbows embraces art as an agent of transformation, a mode of healing, and a therapeutic process. The title is an homage to a 1957 poem ​"Two Somewhat Different Epigrams" by Langston Hughes, who moved to Cleveland in his childhood and maintained an artistic connection to the region. The poem — a tender, brutal, and provocative prayer — meditates on the inseparability of joy and suffering:
Amidst a time of ongoing tragedy and loss, FRONT 2022 explores how artmaking offers the possibility to transform and heal us — as individuals, as groups, and as a society. Spanning over twenty sites in Cleveland, Akron, and Oberlin, the exhibition bears witness to the region's past and present scars, from the environmental degradation caused by industrial production to police violence and urban fracture. Yet alongside interlocking public and personal crises, healing is contemporary Cleveland's biggest industry; furthermore, organizations such as Alcoholics Anonymous (founded in Akron) or Art Therapy Studio (one of the nation's first such independent institutions) represent influential models for collective care. Learning from these and other local precedents, Oh, Gods of Dust and Rainbows emphasizes collaborative creative processes, working closely with institutions across the region, and connecting artists with local communities. Emerging over multiple timeframes, FRONT 2022 approaches the slow process of curating as a way to leave lasting traces upon civic and cultural infrastructures, while also embracing the ephemeral glimpses of beauty that art — like a rainbow — can still offer.
The exhibition features over 75 regional, national, and international artists working across painting, drawing, sculpture, textiles, ceramics, photography, video, text, performance, and other media. Ongoing exhibitions and public installations work in tandem with online and time-based programs. Starting with how daily practice allows individual artists to cultivate liberation through the everyday rituals of creation, the triennial also demonstrates how aesthetic pleasure — sharing joy through movement, music, craft, and color — can bridge differences between people to bring them together. Finally, the exhibition suggests ways that artmaking can speak with power: showing us how to recognize and reimagine the invisible structures that govern contemporary life.


---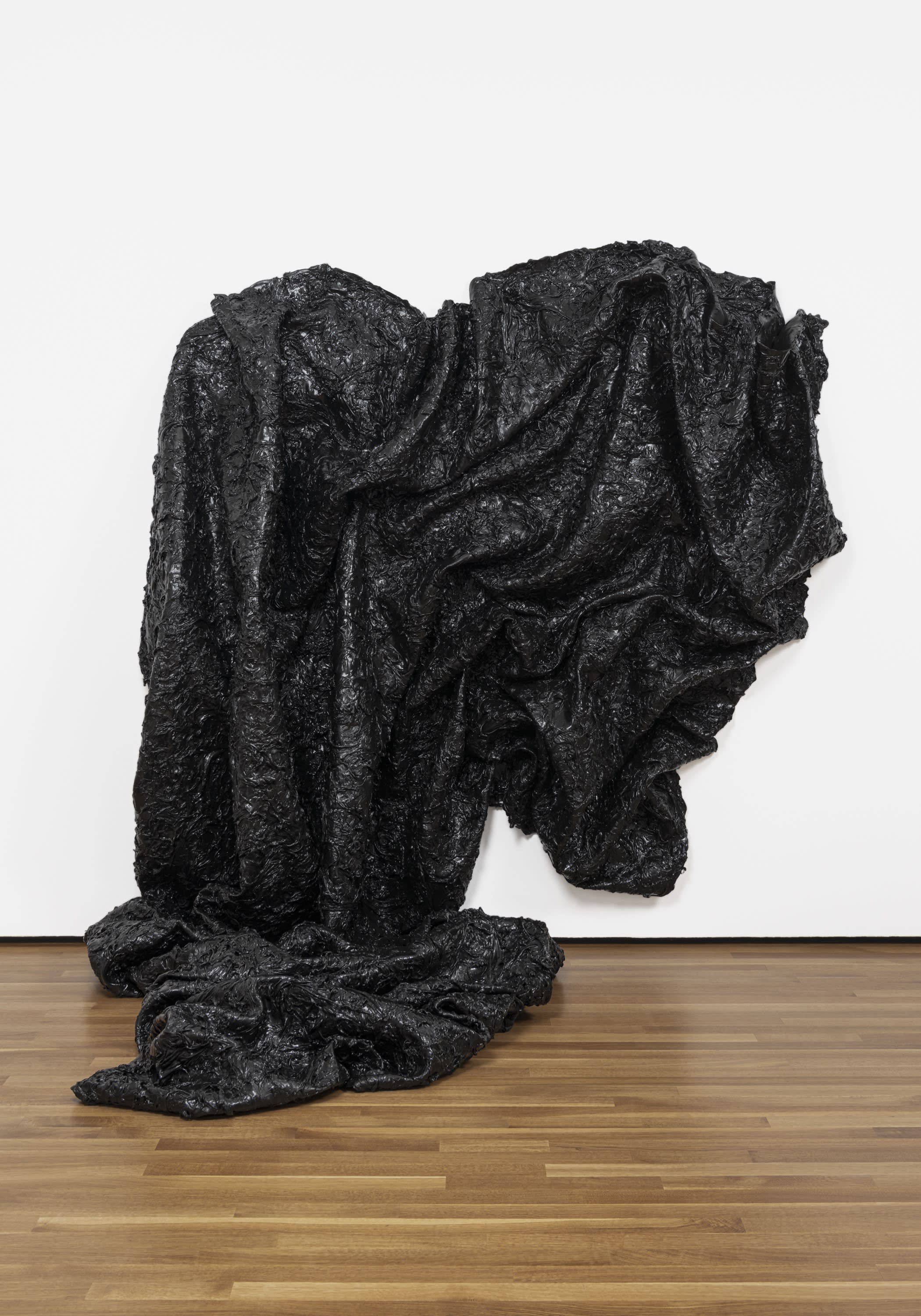 Allana Clarke, At a Depth Beyond Anyone, 2022, 30 Second Hair Bonding Glue. Photo courtesy of Field Studio Photography.
Devan Shimoyama and Allana Clarke at the akron art museum
FRONT 2022's presentation at the Akron Art Museum builds on its central theme of art as a mode of transformation, therapy, and healing through a focus on craft, which is a creative process tied to the artist's hand and body, a form of thinking through making and doing. Spanning generations and geographies, the exhibition explores craft's close ties to the spiritual and the everyday, relationships that can be seen throughout history and across cultures and religious traditions. And inspired by craft's etymological origins in ideas of skill and strength, the exhibition foregrounds the therapeutic value of a repetitive daily practice of making, a modality through which one can process personal and collective grief, endure hardship and suffering, and overcome immediate and unresolved traumas.


While some works reference conventional craft mediums such as textiles and ceramics, the exhibition challenges a limited notion of craft by including practices long considered distinct from it, such as abstract painting and sculpture, collage and assemblage, text and poetry, graphic design, and artistic experiments with unconventional materials like rubber tires and beauty products. The included artworks tackle such varied topics as the traumatic legacies of segregation and displacement, the specters of urban violence and natural disaster, the insidious effects of environmental classism and racism, and normative ideas of gender, body, ability, and beauty. The exhibition also reflects on craft's relationship to labor and class, opening up to Akron's, and Northeast Ohio's, industrial past and present.


By showcasing these artists and art practices, the exhibition seeks to expand the traditional role of the contemporary artist to include such kindred figures as the potter and the weaver, the ragpicker and the bricoleur, the shaman and the mystic, the healer and the teacher, the poet and the designer, the dancer and the worker, who all labor through the mechanics and magic of craft to transform dust into rainbows.



---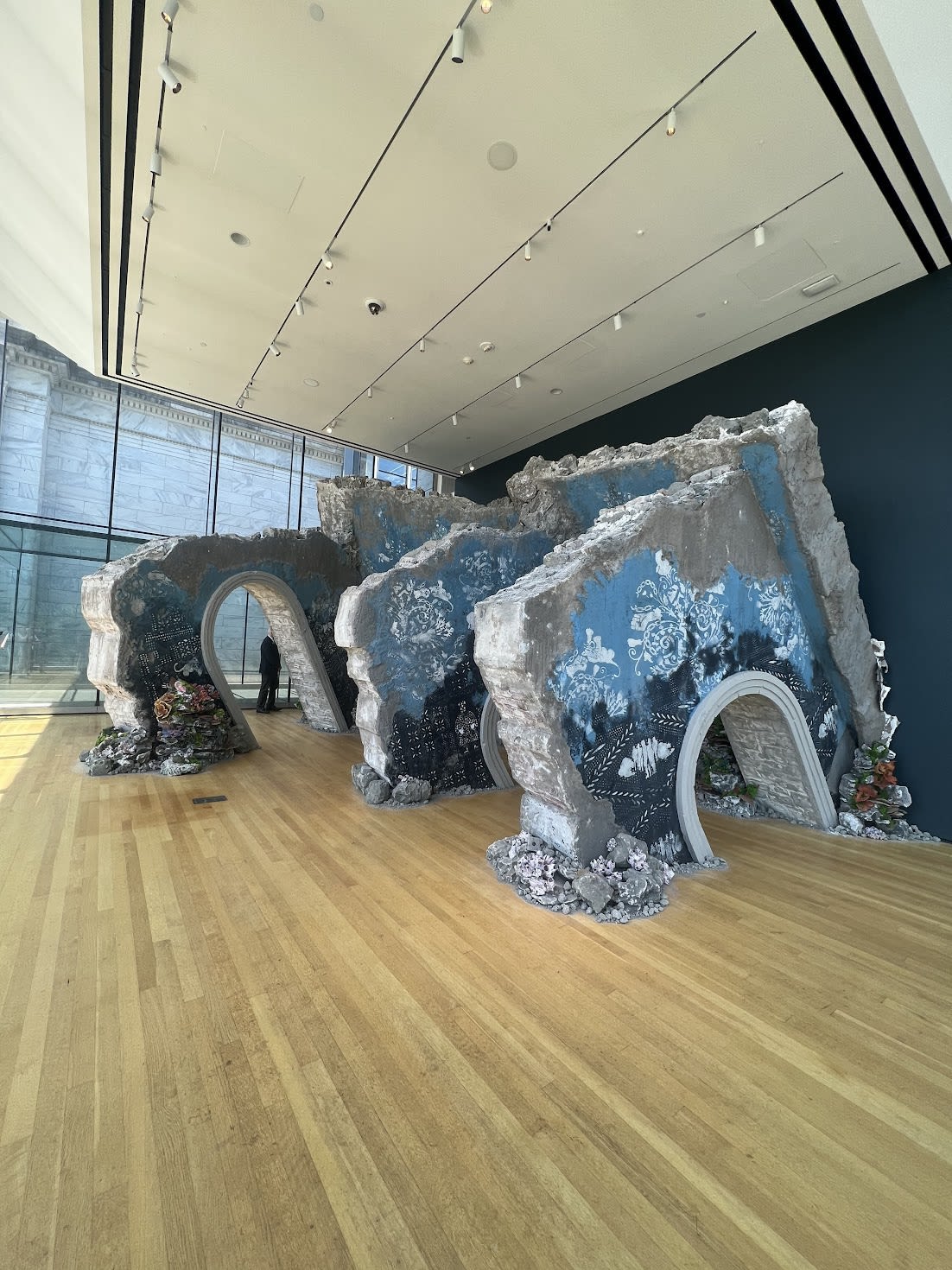 Firelei Báez for FRONT International 2022.

Firelei Báez at the cleveland museum of art
The Cleveland Museum of Art offers dynamic experiences that illuminate the power and enduring relevance of art in today's global society. A presenting partner of FRONT International, its seven artist presentations for Oh, Gods of Dust and Rainbows are spread throughout its galleries.

A newly-commissioned work by Firelei Báez will be featured in the East Wing Glass Box (Gallery 218). Known for large-scale paintings and immersive installations that conjure lavish fictional worlds, Báez has created a work that integrates architecture and narratives of colonized cultures often overlooked in traditional western art history.