Suchitra Mattai: inVISIBLE | hyperVISIBLE
:
Dairy Arts Center, Boulder, CO
Past exhibition
The theme inVISIBLE | hyperVISIBLE captures the struggles of Asians and Asian Americans to survive and thrive in the face of strong anti-Asian sentiment. Asians and Asian Americans are alternately made invisible and hypervisible through stereotypes such as "model minorities," "honorary whites,""perpetual foreigners," and "enemy aliens." Yet, Asian America is remarkably complex due to cultural diversity, various migration routes, and different socioeconomic circumstances. inVISIBLE | hyperVISIBLE will showcase Asian and Asian American artists, scholars, performers, and community organizers from different ethnic, gender, and geographic backgrounds.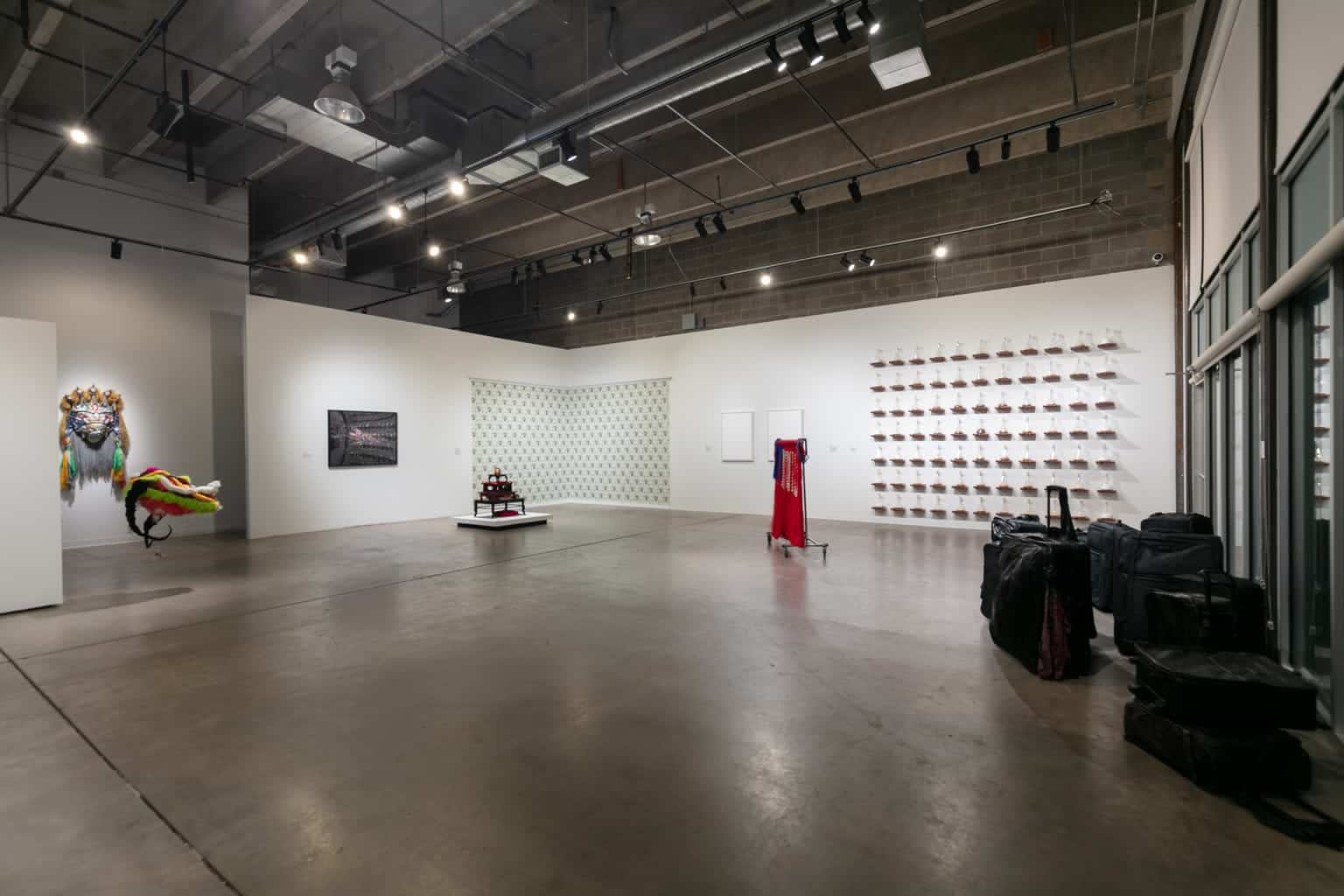 Installation view, inVISIBLE | hyperVISIBLE, Dairy Arts Center.
Participating artists:
Jennifer Ling Datchuk, Yikui (Coy) Gu, Sammy Seung-min Lee, Suchitra Mattai, Maryrose Cobarrubias Mendoza, Tsogo Mijid, Yong Soon Min, Tuan Andrew Nguyen, Scott Tsuchitani, Joo Yeon Woo, Ren Pan and four Boulder-based artists, Erin Hyunhee Kang, Renluka Maharaj, Liz Quan and Chinn Wang